Back to the list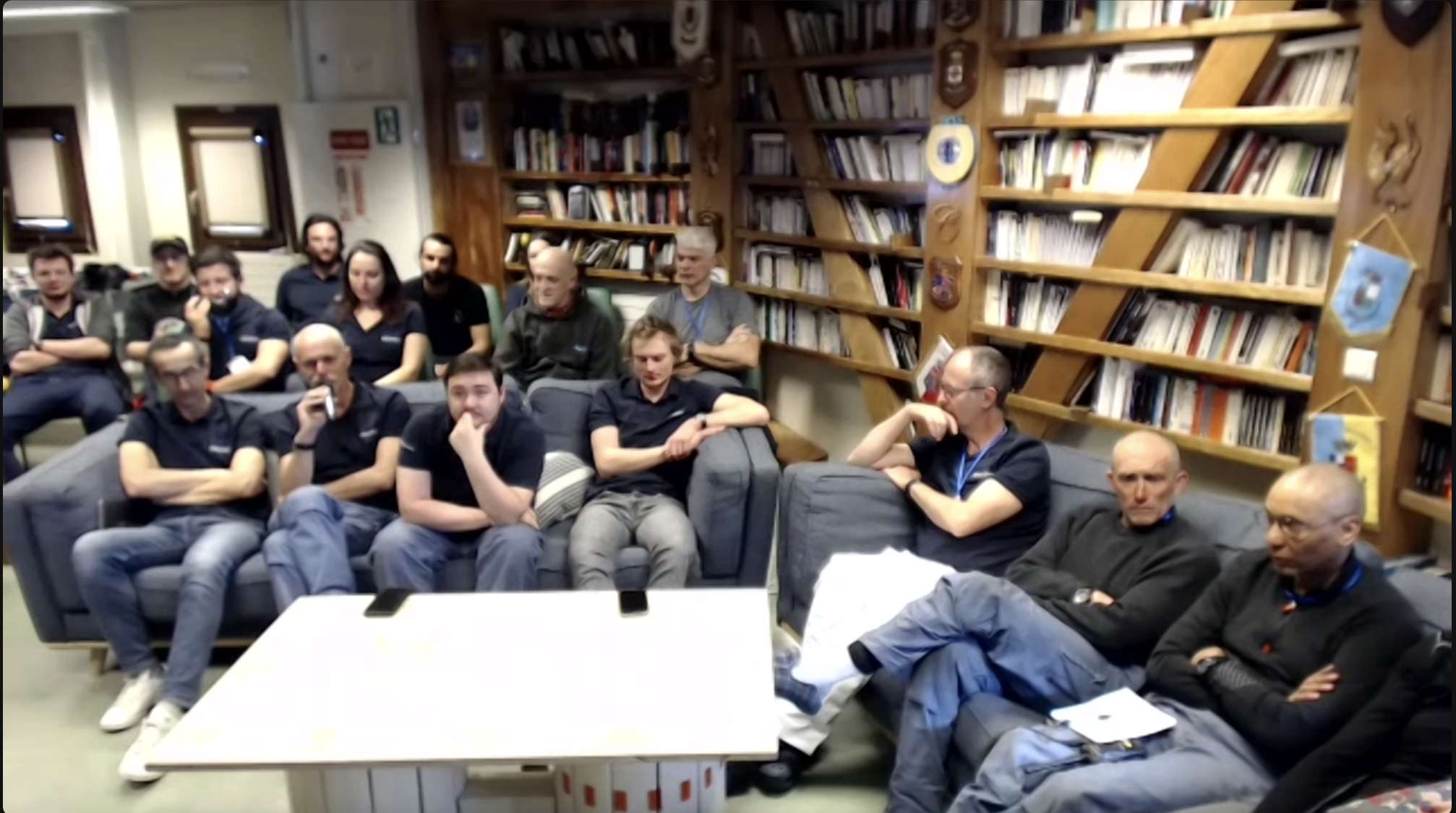 Live from Concordia polar station
Following the meeting to introduce the grey water recycling mission at the Concordia Antarctic Station, organised on last November 22nd for around one hundred high school students from the Principality, the Prince Albert II of Monaco Foundation, in collaboration with the French Polar Institute and the National Education, Youth and Sports Department, set up a time for exchange by videoconference between the students from Monaco and the polar station

On Tuesday 17 January 2023, a few days before the end of the summer campaign, three classes from the Lycée Albert Ier (Seconde générale, Première générale and Première STI2D) and one class from the Lycée FANB (Seconde générale) were able to exchange views live with several members of the Concordia Franco-Italian research station in Antarctica, which is jointly managed by the French Polar Institute and the Italian PNRA (Programma nazionale di ricerche in Antartide).

Around Justin Sargenti, on a mission for the Monegasque company FGWRS (Firmus Grey Water Recycling System), and Armand Patoir, head of the station for the French Polar Institute, a dozen French and Italian colleagues, summer campers on their way out or future winterers just arrived, presented their work on the station (technicians, doctors, astronomers, glaciologists).

The students asked them about the living and working conditions at the station, the research techniques used, such as ice core drilling or grey water recycling technology, and the specificities of the geographical location, particularly for astronomical observations.

Justin Sargenti arrived on site on 17 December and has now completed his mission to test new ultrafiltration membranes as part of the project led by FGWRS in collaboration with the French Polar Institute Paul-Émile Victor and the European Space Agency (ESA) and supported by the Prince Albert II of Monaco Foundation. She is due to return in early February after a ten-day trip.