Back to the list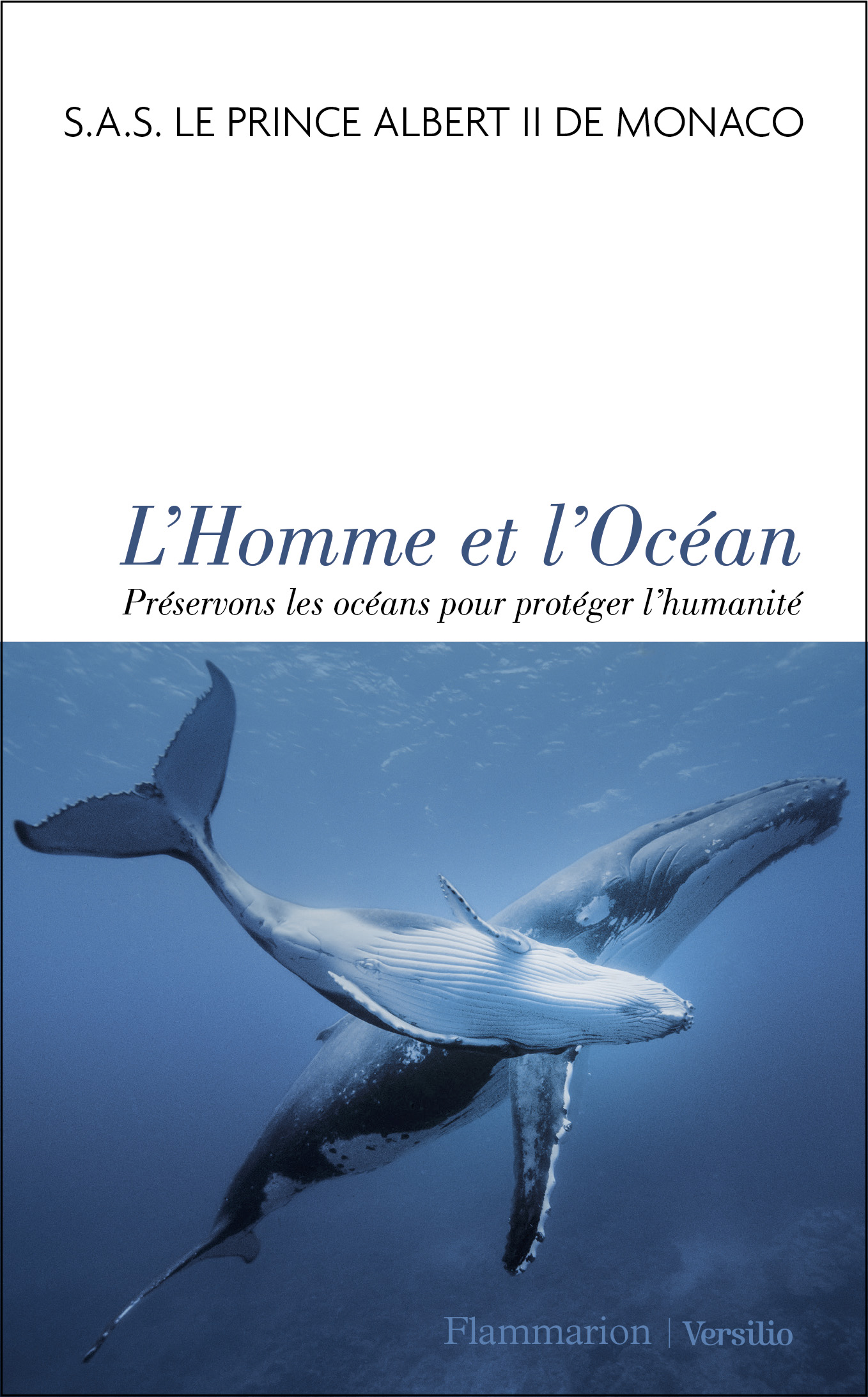 "Man and the Ocean" by HSH Prince Albert II of Monaco
Monaco
Press release
Wednesday, 8th June 2022, on the occasion of World Oceans Day, saw the release by Editions Flammarion (France) of the first book by HSH Prince Albert II of Monaco:
"The Ocean and Us". By means of this book, the Sovereign Prince reveals His vision of a better relationship between Humankind and the Ocean, and shares a personal testimonial, informed by the work of scientists.
The life of HSH the Prince has always been shaped by the sea: raised on the shores of the Mediterranean, He very soon developed a passion for the Ocean, inspired notably by the work of His great-great-grandfather, Prince Albert I, the father of modern oceanography. In the strength of this legacy and at a time when climate change and biodiversity loss threaten our planet, the Sovereign Prince has never ceased to make the protection of the Ocean the guiding principle of His reign, such is the extent to which its double role of climate regulator and provider of resources is vital to the heart of our ecosystem. The preservation of this common asset being an absolute necessity today, this book immerses us in the story of this long-running fight waged by HSH the Prince. With insight from a number of scientific experts, this book devises concrete plans of action for a future which will respect our environment. We also discover here the singular, unique role played by Monaco in the concert of nations.
His ecological commitment has naturally led to the creation of the Prince Albert II of Monaco Foundation, which, alongside His Government and many other stakeholders in the Principality - the Oceanographic Institute, the Monaco Explorations and the Monaco Scientific Center - is working for a more sustainable management of the Ocean.
"This book is obviously not intended to appropriate the cause of the environment. It's not a lonely fight. Scientists, entrepreneurs, citizens, politicians… Whatever our responsibilities, our personal commitments, our values, the place where we live, each must take part in this fight in order to move forward collectively. Environmental protection and more particularly of the ocean is the great challenge of our generation. Our responsibility for future generations is engaged. It is huge. I want this fight to embody the "philosophy" of my reign. This book is the sincere testimony of my convictions in this field".

HSH Prince Albert II of Monaco
The book is available in French from Flammarion editions.
Practical information:
Price: 10,00 €
Pages: 150
Format: 115x185