Back to the list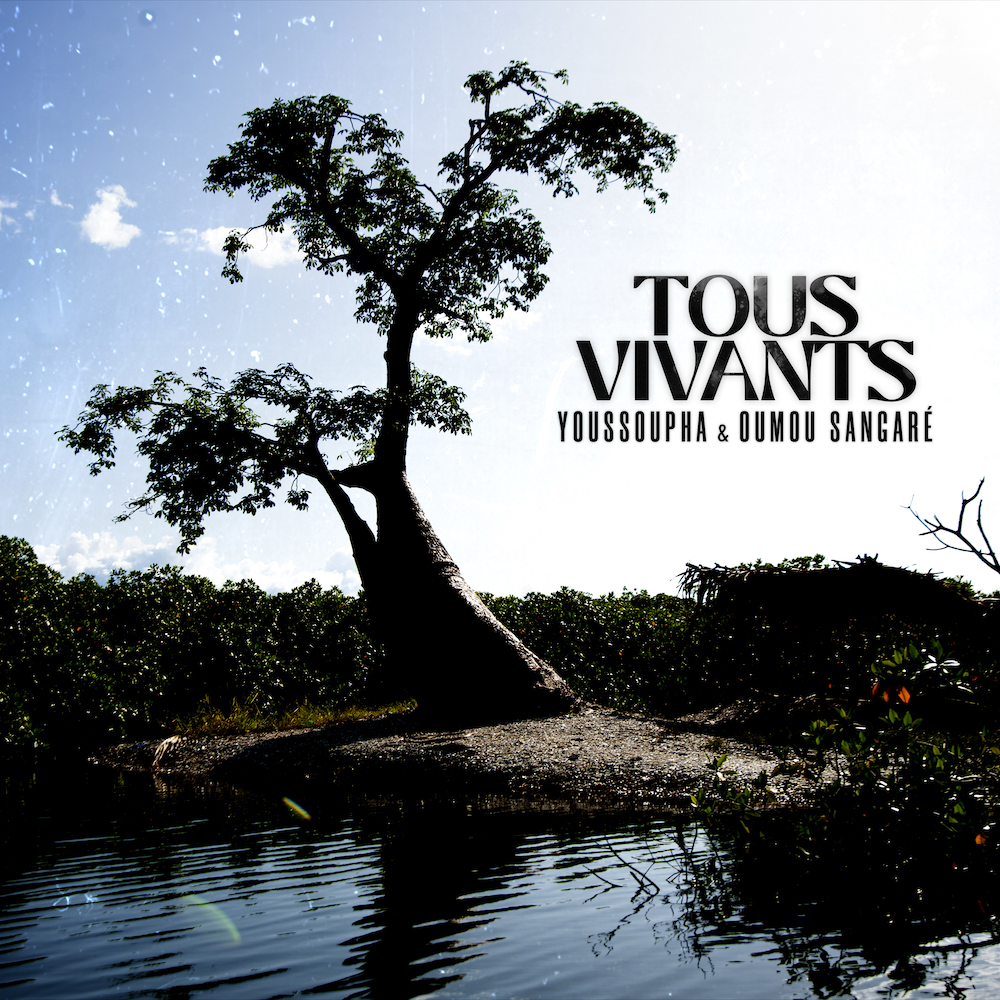 Mangroove Music launches its One Song One Forest programme, With the support of the Prince Albert II of Monaco Foundation
Events
Press release
On Tuesday 15 November 2022, at the Académie du Climat in Paris, the new music label Mangroove Music officially launched its One Song One Forest programme, supported by the Prince Albert II of Monaco Foundation.

The evening began with two round tables bringing together artists, scientists and experts for discussions aimed at raising awareness and mobilising the audience - mainly composed of professionals from the music industry - on environmental and societal transition issues: "Developing new narratives in music" and "Music for forest protection".

With the unprecedented encounter between music and ecology established, the event continued with a preview of the first track in the programme, Tous Vivants, by Oumou Sangaré and Youssoupha, which is being released this Friday 18 November. Proceeds from this inaugural track will help fund a project supported by the Prince Albert II of Monaco Foundation and carried out by the Eclosio association, which supports the conservation of mangrove ecosystems in West Africa by building the capacity of local stakeholders in relation to governance and production systems.

One Song One Forest is a unique initiative led by Mangroove Music and supported by the Prince Albert II of Monaco Foundation as part of its actions to protect forests worldwide. The aim of this programme is to finance, in the long term, 9 field projects of high ecological value over 3 years. Representatives of Mangroove Music meet once a year with the Prince Albert II of Monaco Foundation to select the projects, validated beforehand by the Foundation's Scientific and Technical Committee, which may be eligible for artistic sponsorship.

Olivier Wenden, Vice-President and CEO of the Prince Albert II of Monaco Foundation, emphasised "the originality of this project combining music and ecology, which proposes a new way of raising public awareness on the situation of forest ecosystems throughout the world. Seriously threatened by human activity and climate change, forests are the lungs of our planet and home to more than half of the earth's biodiversity".

Mangroove Music is the first music label with a positive social and environmental impact. The mission of this new operator in the music industry at the service of the ecological transition is to create new inspiring imaginary worlds while supporting concrete causes and actions on the ground.

The label puts artists in touch with researchers, experts or representatives of indigenous peoples, in order to nourish them and raise their awareness before the creative process, in order to produce tracks that "plant reality in people's hearts", as Olivier Covo, founder of the label, poetically puts it. He adds: "It is important and necessary to deconstruct existing imaginary worlds in order to construct new narratives. We are convinced that it is through the power of storytelling that we can contribute to changing mentalities."

Each supported project gives rise to a narrative ecosystem: a piece of music, a clip, a podcast and a mini-documentary. As the name of the podcast developed around this programme, "Music with a cause", suggests, Mangroove Music has the dual objective of developing engaging stories based on the universality of the language of music and of financing actions in the field with the support of artists committed to the defended cause.

On the one hand, the bewitching voice of Oumou Sangaré, a Malian singer known internationally for her music that is halfway between tradition, emotion and spirituality; on the other hand, the chiselled text of Youssoupha, a French artist of Congolese origin, who has established himself as an emblematic figure of French rap ever since he arrived in France. With the title Tous Vivants, the two artists encourage us to question our relationship with nature, our ability to preserve the world around us, and above all our responsibility to do so, for current and future generations.

Discover here the first One Song One Forest programme initiated by the Mangroove Music label and supported by the Prince Albert II of Monaco Foundation.

Listen here to the track Tous vivants by Oumou Sangaré and Youssoupha, to be found on the various music platforms. To watch the clip https://youtu.be/1svQjpfkKRI
Mangroove Music
Mangroove Music is a label with a social and environmental impact that uses music to serve causes in order to meet two challenges: to develop engaging stories based on the universality of the language of music and to finance projects in the field with the support of artists committed to the cause it defends. To do this, Mangroove Music mixes the arts, sciences and spirituality in order to offer artists a space to reflect on the world; this is done in all musical styles in order to reach the greatest number of people.
Eclosio
Eclosio is the NGO of the University of Liege. Born in 2018 from the merger between Aide au Développement Gembloux (ADG) and Universud-Liège, Eclosio strengthens initiatives that respect people and the environment and contributes to the exercise of people's fundamental rights. In order to achieve its vision, Eclosio's mission is to encourage a collective commitment from the university community and civil society, to co-construct and use knowledge in a reciprocal relationship with its partners and based on the needs expressed by the populations. In Benin, Senegal, Guinea, Cambodia, Bolivia and Peru, Eclosio supports, with the help of its local partners, vulnerable families and their organisations to develop income-generating agroecological activities that are not dependent on external factors and that respect the environment; benefit from a healthy and balanced diet, with particular emphasis on the role of women as guarantors of their family's nutritional health; support local dynamics and land use planning for and by the communities; professionalise themselves through quality training and support in finding sustainable employment; defend their interests by lobbying public authorities.
The "Mangroves in West Africa" project run by the Eclosio association and supported by the Prince Albert II of Monaco Foundation
Within the framework of the "Sustainable management of mangroves from Senegal to Benin" project, coordinated by IUCN and financed by the European Union and UEMOA, the Collectif 5 Deltas is deploying its intervention on the mangroves of southern Senegal (Casamance), Guinea Bissau and Guinea. The action consists in strengthening the capacities of local actors, by seeking a good articulation between local governance, valorisation of mangrove products and ecosystem conservation. The overall objective of the project is to achieve integrated protection of the diversity and fragile ecosystems of mangroves in West Africa and their enhanced resilience to climate change. The specific objective of the project is to strengthen the management of protected areas and unprotected mangrove sites. The aim is to link governance and production systems with mangrove conservation structures at the territorial level.
The collaboration between the Prince Albert II of Monaco Foundation and Mangroove Music aims to strengthen and complete this action by mobilising complementary resources for the benefit of local populations living off the mangroves.