Back to the list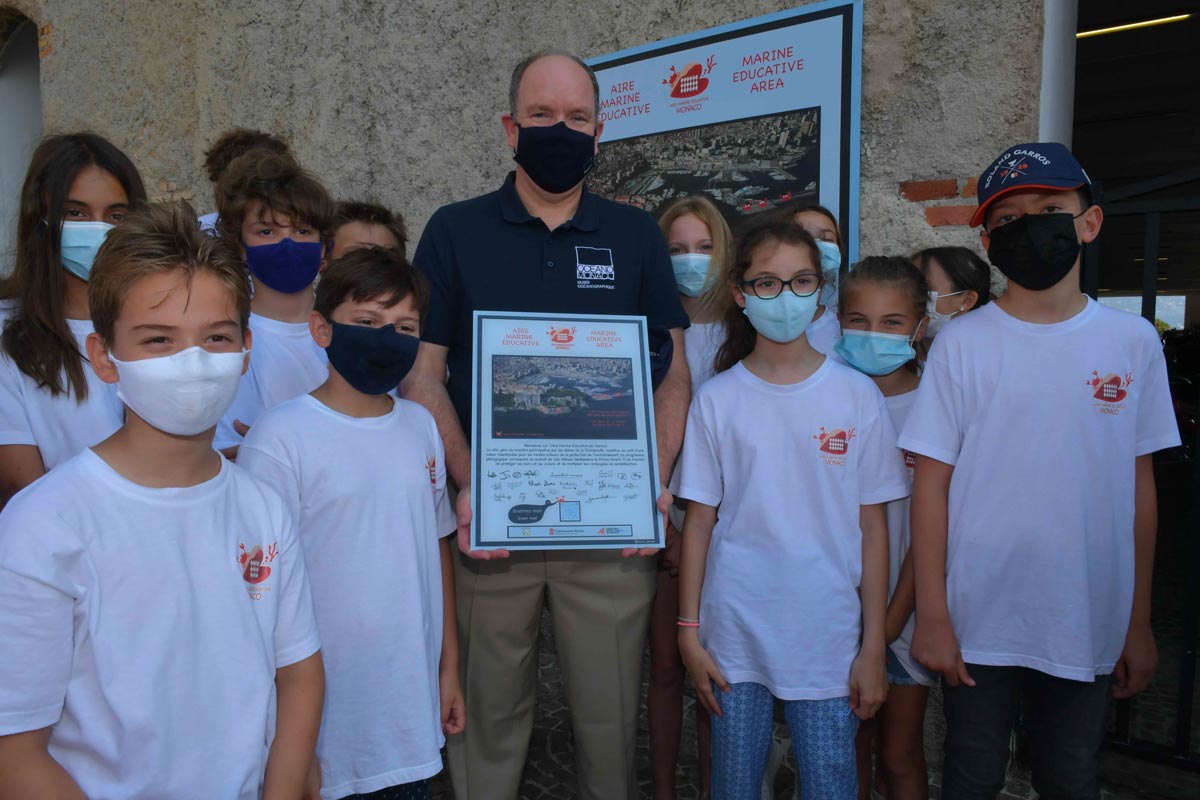 Marine Educative Area
Monaco
Raising awareness thanks to new informative pannels
On Wednesday June 16, HSH Prince Albert II of Monaco inaugurated, with 7th grade students from Fontvieille school, six panels to raise awareness and inform about the Marine Educative Area.
The Marine Educative Area was created in 2019 and was placed under the responsibility of the Association Monégasque de Protection de la Nature in partnership with the Princely Government, the Monegasque Department for Education, Youth and Sport, and the Prince Albert II of Monaco Foundation. The area goes from the dike of Port Hercule to the foot of the Oceanographic Museum.
Throughout the whole school year, the Monegasque students were accompanied by Dr. Heike Molenaar and their teacher Mrs. Vanessa Albert and were responsible for the management of this precious space and its rich biodiversity – this stretch of coastline is home to six ecosystems with an incredible variety of terrestrial and marine species.
This awareness program allows children to develop their knowledge, but more importantly, to become truly involved and work to protect the environment. The six panels complement the work done by previous classes, who had put "here begins the sea" plaques.
It is to make the site more playful, but especially to inform about the Marine Educational Area, that these panels have been designed, thus offering visitors a path, to better understand the species living here, the waste decomposition cycle but also the good fishing practices. Presentation panels of the MEA are placed at each side, marking the beginning and the end of the marine area. Also translated into English, the panels have a QR Code that links to the AME's Instagram page to provide additional information and carry on this awareness work online.
The Prince Albert II of Monaco Foundation is proud to support these students who are ambassadors and actors, committed to environmental protection, and to enable this "3rd Generation" to continue the collective effort to preserve Monaco's ecosystems.