Back to the list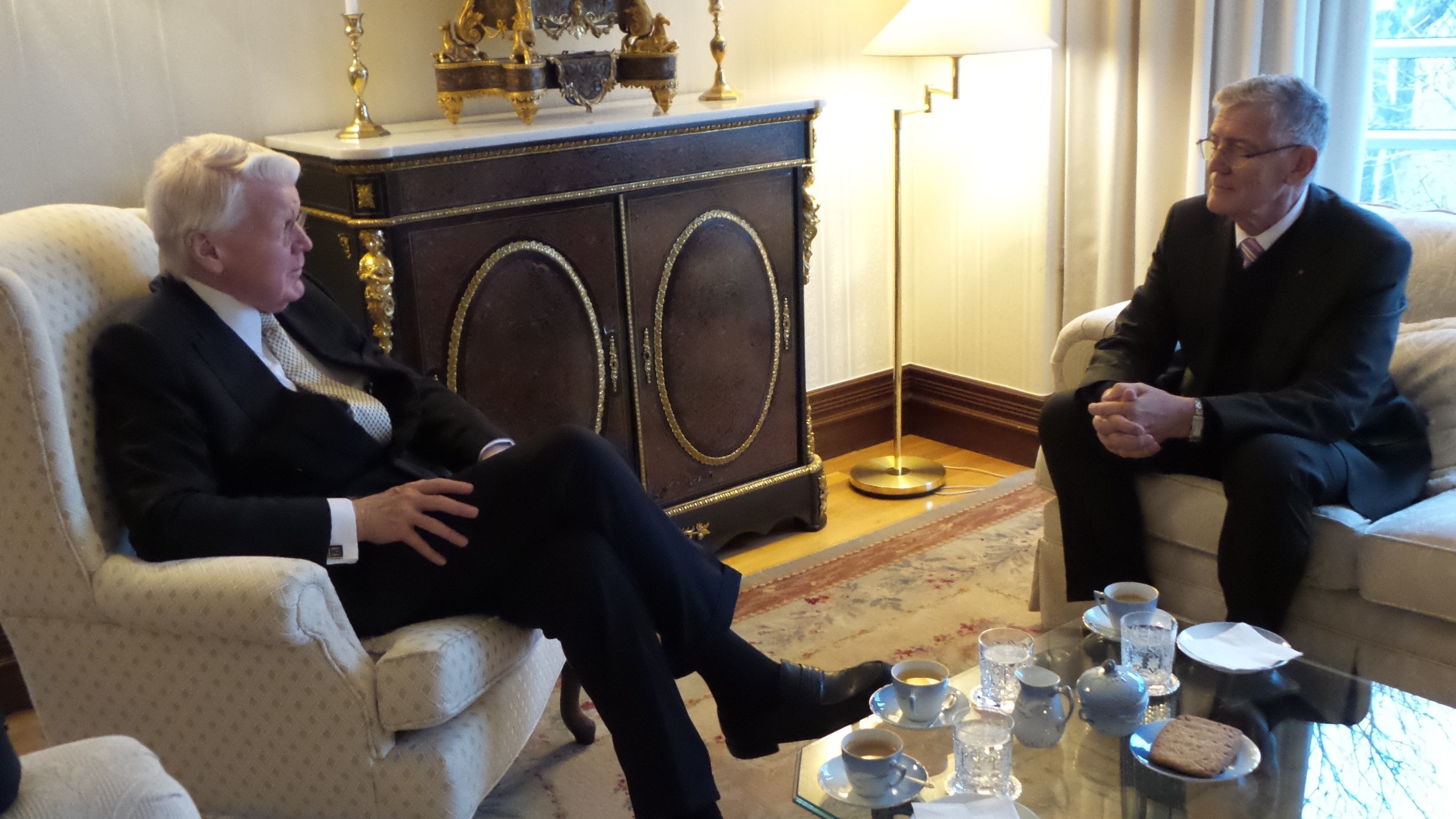 Monaco at the Arctic Circle Conference Reykjavik
Monaco
H.E. Mr Patrick Van Klaveren, member of the Prince Albert II Foundation's scientific and technical committee took part in the second annual conference, held in Reykjavik on 30th October 2014, of the Arctic Circle Organisation, created by Mr Olafur Ragnar Grimsson, the President of Iceland.
The deliberations of this conference were particularly marked by the presentation of the "North Plan" by Quebec's Prime Minister in a session presided over by H.E. Mr Patrick Van Klaveren and during which the environmental impact of this Plan was discussed and providing for significant development of transport and mining infrastructures.
Mr Michel Rocard, the President of Finland, the Prime Minister of Singapore, senior officials in charge of Polar issues from the United States, Japan and Great Britain, as well as Arctic indigenous peoples, also took the floor during the conference. The diversity of the interests of non-Arctic countries attending, as well as the freedom of expression in this non-formal forum, gave great value to the debates of this conference which the Prince Albert II Foundation has supported since its first edition in 2013 and which had as a backdrop the "opportunities" for development created by global warming.
On this occasion, H.E. Mr Patrick Van Klaveren, who was representing the Sovereign Prince, was received by the President of Iceland, Mr Olafur Ragnar Grimsson. The latter expressed his satisfaction at seeing the Foundation take part in this second edition of the Arctic Circle of which the Sovereign Prince is a member of the honorary Committee. He also extended his warmest thanks to the Sovereign Prince for his ongoing support.
The President stressed that this participation, alongside Singapore, created an interest group of "small States". He also explained that, building on the interest of India and China for Arctic affairs, he had initiated, in cooperation with Singapore, a relationship with the Association of Himalayan countries in order to link the Arctic issues to those of the "3rd pole": the Himalayas. The President also pointed out that the work conducted in Monaco on ocean acidification and Polar biodiversity was of great interest for the Arctic region and could serve as a basis for cooperation within the context of the Arctic Council.