Back to the list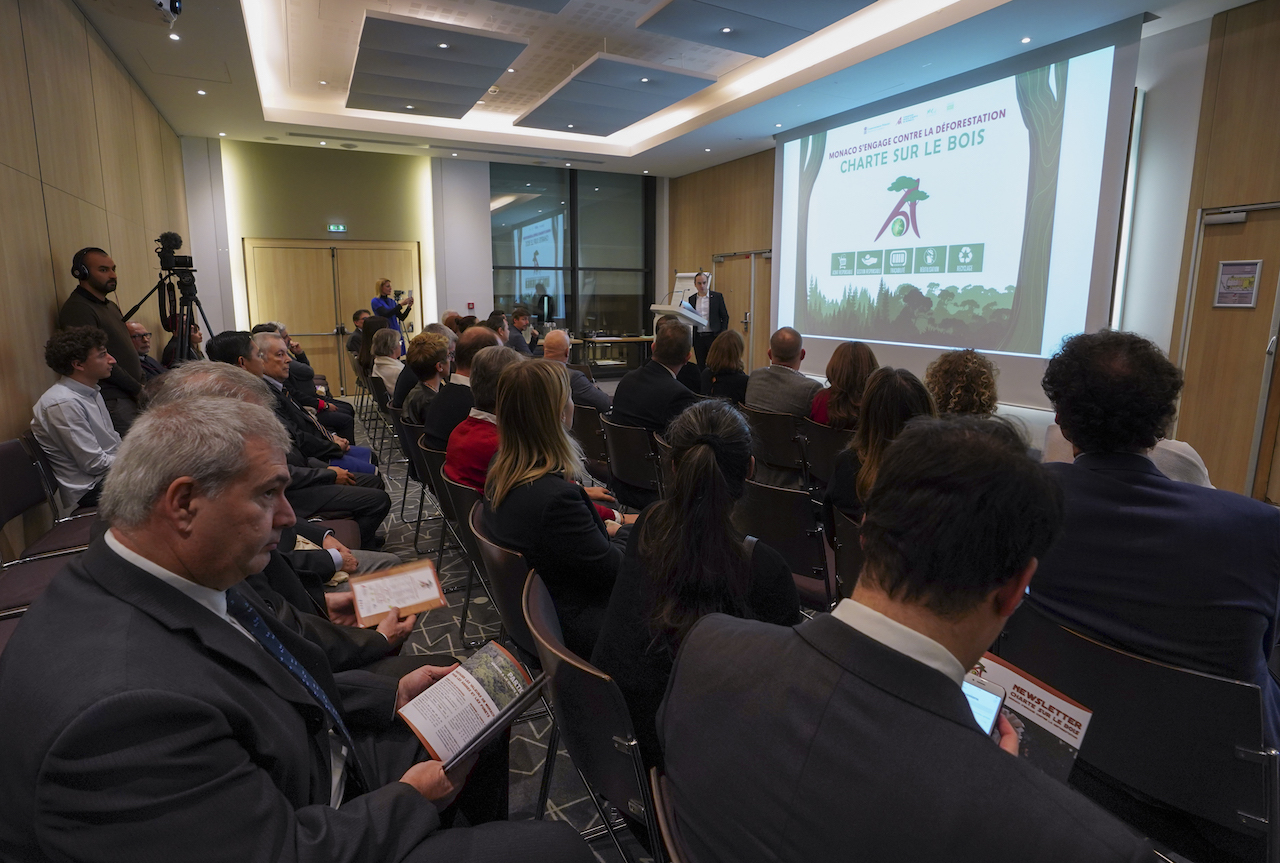 Monaco makes a commitment against deforestation through the Wood Charter
Monaco
Monaco makes a commitment against deforestation through the Wood Charter
In December the Prince Albert II of Monaco Foundation, along with its partners the Monegasque Department of the Environment, the association MC2D and the IMEDD (Mediterranean Institute for Market Research and Sustainable Development), brought together the corporate signatories of the Wood Charter, an initiative launched in 2010 to raise the awareness of various stakeholders in the Principality about sustainable timber use. Boasting some 58 signatories today, the Wood Charter is a founding text promoting exemplary behaviour by Monegasque companies through the use of certified timber and wood products. Deforestation is a major environmental issue as it continues to destroy Earth's forests at a terrifying rate: every second the world loses a football pitch-sized area of forest, and every year an area equal to the size of Italy.
An award ceremony recognised some of the signatories for their good results during assessments to measure the effectiveness of their efforts over the past two years. The following companies were rewarded for achieving the highest scores at their last two assessments: ES-KO, Gandelli House, Rapid Offset, Wood Work and Graphic Service, as well as the Mairie de Monaco.
And for demonstrating the best progress: A.G.P.R., the Monaco Tourism and Convention Bureau, Dito, Hotel Metropole Monte-Carlo and Tout Bois.
Lastly, J. B. Pastor et Fils and the Grimaldi Forum Monaco were honoured for their highly-developed action plans.
Opening the evening was a seminar given by The Forest Trust (TFT), an international non-profit organisation working on the ground to create new sustainable and responsible supply chains.