Back to the list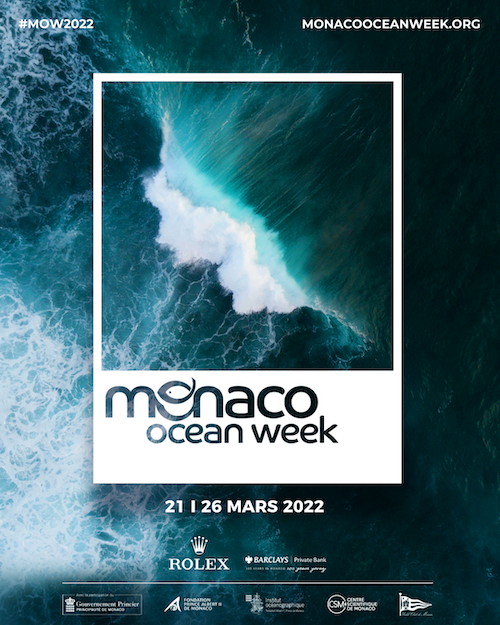 Monaco Ocean Week 5th edition
Monaco
Events
Press release
Monaco mobilises for the protection of the ocean

For one week, Monegasque institutions involved in marine protection are mobilising for the cause of the Ocean, with the Monaco Ocean Week. The event starts on 21 March with a high-level think-tank, the Monaco Blue Initiative.

The protection of the ocean remains a major challenge for sustainable development. Representing nearly 70% of the planet's surface, it is home to millions of living species and provides the main source of food for nearly half of the Earth's inhabitants. As the "lungs of the planet", the ocean absorbs 25% of all carbon dioxide emissions and captures 90% of the additional heat generated by these emissions. But the world's seas are under threat from ecological crises, chemical pollution, plastic waste, overfishing and overexploitation. Every year, an estimated 8 million tonnes of plastic waste ends up in the world's ocean and nearly 80% of the world's wastewater is discharged untreated...

The ocean is a victim of global warming. According to the latest report of the Intergovernmental Panel on Climate Change (IPCC), "the ocean has warmed faster in the past century than at any time since the end of the last deglaciation 11,000 years ago". These climate changes are damaging coral reefs and other key ecosystems. Urgent action is needed to protect this common good, which is seriously endangered by human activities.

To raise awareness of these ecological, food and economic issues among the international community, the Prince Albert II of Monaco Foundation and its partners, the Oceanographic Institute of Monaco, the Scientific Centre of Monaco and the Yacht Club of Monaco, with the support of the Prince's Government, have invited the main international players in the field of ocean management and protection to the 2022 edition of Monaco Ocean Week (MOW).
This 5th edition of the MOW will take place from 21 to 26 March with a rich and varied programme. Opened by the Monaco Blue Initiative (MBI), it will bring together scientists, experts, NGOs and representatives of civil society throughout the week to discuss major issues such as plastic pollution, ocean acidification, coral reefs, the blue economy and scientific research.
This event is being held within the framework of the Ocean Decade, which aims to mobilise the scientific community, political decision-makers, companies and civil society around a common research and technological innovation programme. With an eye on the Ocean Conference at the end of June 2022.
The Monaco Blue Initiative and Monaco Ocean Week are supported by Rolex and Barclays Private Bank.
Find all the events of the Monaco Ocean Week on the website: