Back to the list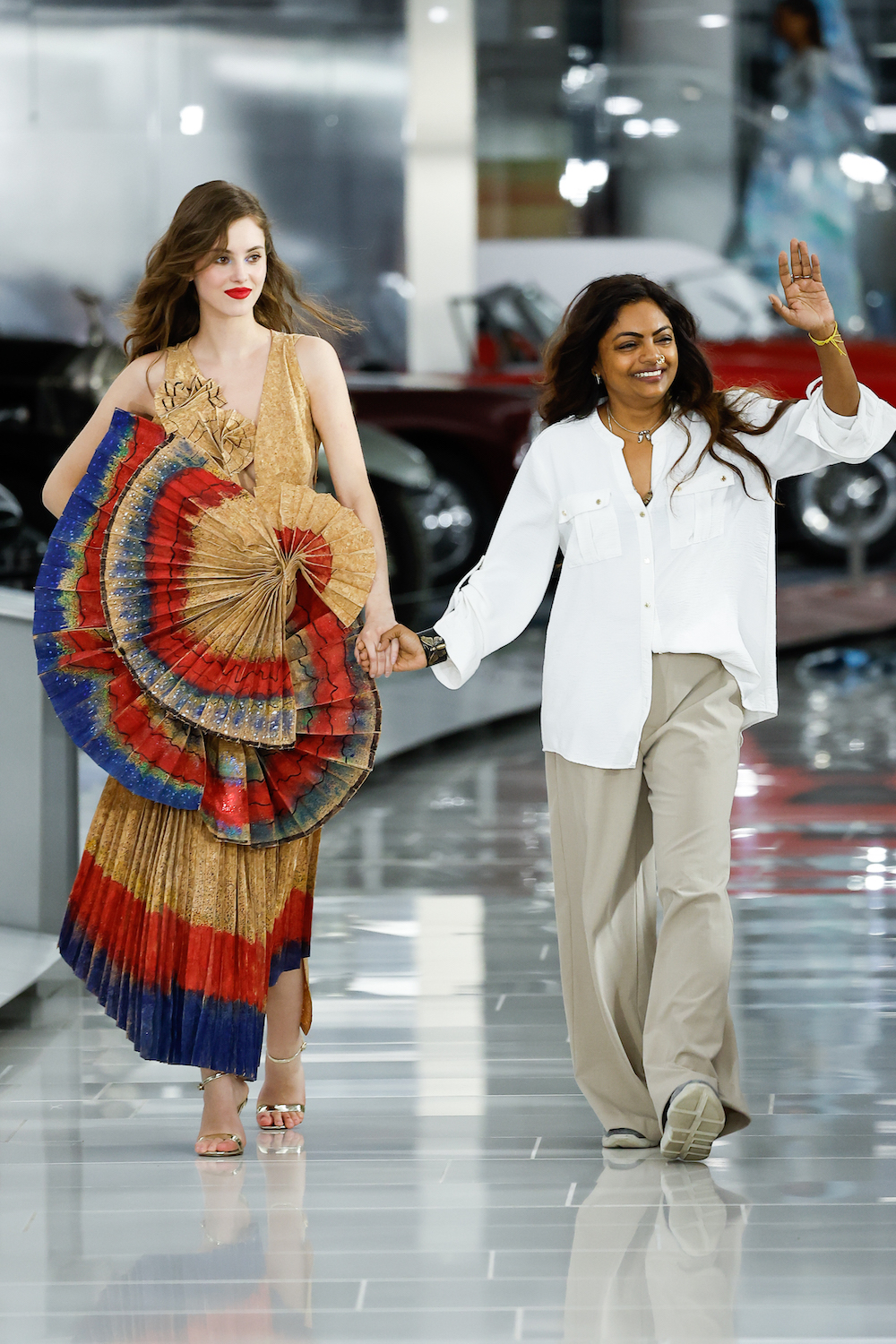 Monte-Carlo Fashion Week 2023, Environmental fashion designer Runa Ray presented her collection "The strait of couture" in collaboration with the Prince Albert II of Monaco Foundation
Monaco
Events
Press release
Sharing the same will to advocate for a more sustainable fashion industry, the Chambre Monégasque de la Mode and the Prince Albert II of Monaco Foundation joined forces to present an inspiring show by fashion designer and activist Runa Ray.
On Friday 19 May, as part of the Monte-Carlo Fashion Week, Runa Ray presented 11 models from her collection "The strait of couture" x Prince Albert II of Monaco Foundation. Her collection honors sustainable methods of production and echoes the Foundation ambition to advocate for a sustainable fashion industry while promoting the sustainable development goals of the United Nations.
Of all the most inspiring creative sectors, fashion is undoubtedly one of those that not only can but must play a major role in the construction of new ecological and ethical models. Addressing the issue of a more sustainable fashion, is not to question creativity or originality, but to place the essential values of social justice, inclusiveness, respect for workers and natural resources, at the heart of the industry.
"By inviting Runa Ray for this show, we aim to highlight this ethic, showing that originality can be found in more sustainable but innovative materials, in the interpretation of scientific data as prints, and above all in the respect of the local communities with which she works or in the use of ancient techniques that are less polluting and energy consuming" said Olivier Wenden, Vice-President and CEO of the Prince Albert II of Monaco Foundation. "We would like to address our special thanks to Mrs Federica Spinetta Nardoni for giving us the opportunity to partner on the occasion of the Monte-Carlo Fashion Week."
Fashion designer and environmentalist Runa has decided to use her art as a tool to advocate for a more virtuous fashion industry by advocating for the 3R rule: "reduce, reuse and recycle" but also by telling the story behind the clothes we wear which should be important for all consumers.
From her visit at the Monaco Scientific Center in March and discussions with their scientists, Runa imagined a dress made of cork with a painted representation of the sounds graph of a healthy coral reef.
As communities struggle for their daily wages, the fashion industry can step up and help educate a wider audience, raise consumer awareness and curb climate change, design after design. Designers, brands, consumers, we can drive a positive change and write a new chapter in the history of fashion. A sustainable but joyful, colourful, innovative chapter.