Back to the list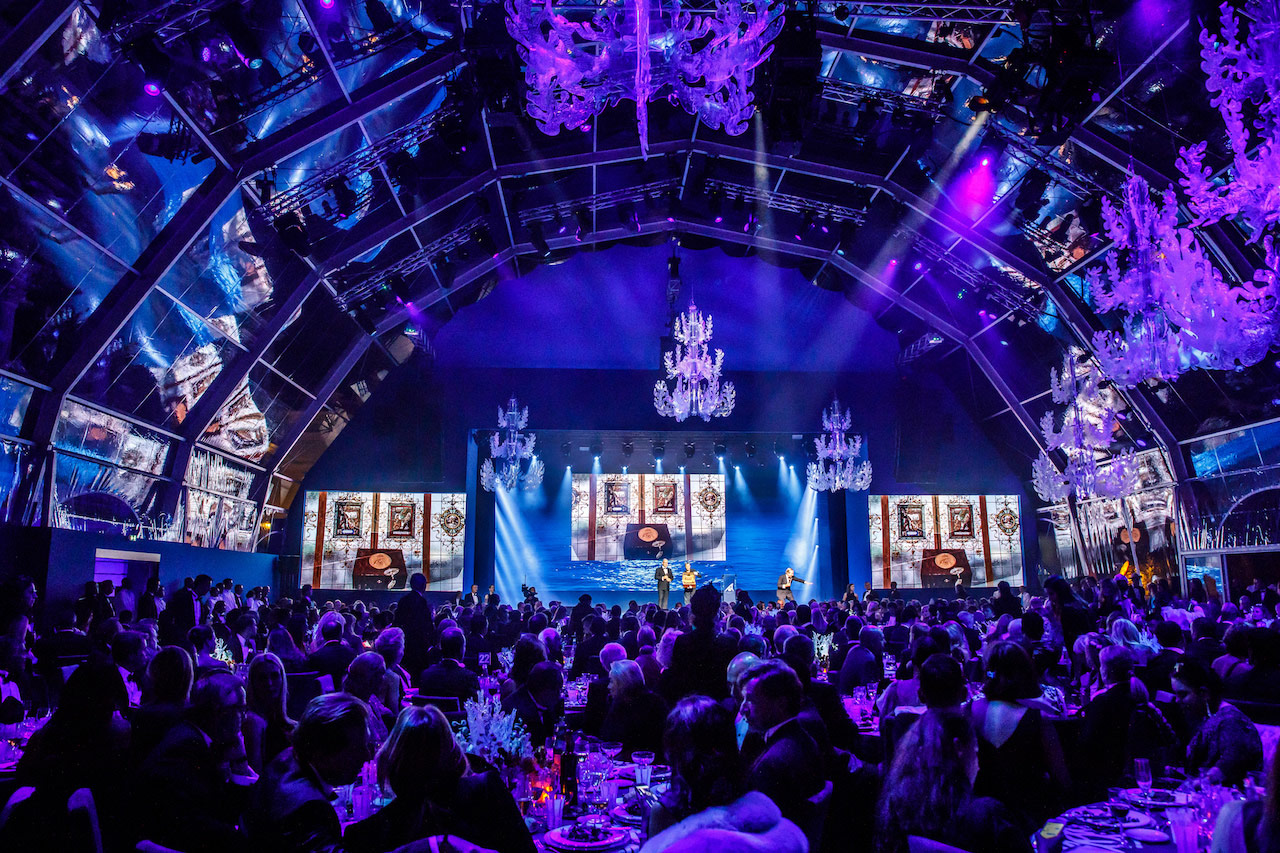 MONTE CARLO GALA for the Global Ocean 2018
Monaco
Madonna, Pierce Brosnan, Orlando Bloom, Hugh Grant, Andy Garcia,Goldie Hawn, Eva Longoria, Toni Garrn and Robert Kennedy Jr, lead list of names showing support to HSH Prince Albert II of Monaco to save the Ocean.
Monte Carlo, 10 August 2018… The 2nd Monte Carlo Gala for the Global Ocean today announced the impressive list of celebrities who will serve as "Event Chairs" and "Co-Chairs" for the 2018 Gala, lending their names and support to the evening, to engage for the future of a sustainable ocean alongside the Prince Albert II of Monaco Foundation.
Presided by HSH Prince Albert II of Monaco, a Head of State deeply involved with the protection of the environment and a global leader in the battle to save the ocean, and hosted by Global Fundraising Chairman Milutin Gatsby, renowned philanthropist and initiator of this event, the 2018 Monte Carlo Gala for the Global Ocean includes as Event Chairs, Madonna, Orlando Bloom, Adrien Brody, Pierce Brosnan, Andy Garcia, Hugh Grant, Goldie Hawn, Eva Longoria, Olga Kurylenko, Robert F Kennedy Jr, Diane Lane and Chris Tucker.
Madonna said; "Taking care of the planet is incredibly important to me, so I am delighted to be supporting HSH Prince Albert of Monaco and his foundation. The serenity and life of the oceans are under threat - we can make a difference now and should do everything possible to preserve it. The Monte Carlo Gala in September couldn't be more needed to raise the money to help save our oceans."
Event Co-Chairs, Toni Garrn, Alina Baikova, Constance Jablonski, Hailey Clauson, Karlie Kloss, Karolina Kurkova, Adriana Lima, Natasha Poly, Sara Sampaio, Shanina Shaik and Josephine Skriver have also joined the initiative to raise awareness on the necessity to take action in order to keep our ocean healthy.
Toni Garrn commented; "We all have a responsibility to maintain the beauty and life of our planet. The oceans make up 70% of the earth's surface, so it's essential to do everything we can to preserve it. I look forward to supporting HSH Prince Albert of Monaco at his incredible gala at the end of September."
"The ocean is our lifeblood. Our living standards, our economy and even our health depends on it. However, pressures from climate change and marine pollution are putting our ocean under severe stress. I believe that there is hope, if we work hand-in-hand. Fundraising opportunities like the Monte-Carlo Gala for the Global Ocean are thus critical to pursue this long term action for ocean conservation" said HSH Prince Albert II of Monaco.
With an exceptional auction led by Simon de Pury, the proceeds of the Gala will support the Foundation's priority marine programmes: plastic pollution, scientific studies on acidification, coral protection, marine protected areas, endangered species and innovative technologies. "Generosity and awareness are the keys to our future on this planet and to saving our ocean" said Milutin Gatsby.
Last year, for its first edition, Academy Award-winning actor Leonardo DiCaprio was honoured with "The Award of the Prince Albert II of Monaco Foundation" for his outstanding work to protect and preserve our shared planet.
The inaugural 2017 Gala also enabled the Foundation to implement 37 new marine conservation projects around the world and 2 programmes to fight against plastic pollution (check www.montecarlogala.org for more information).
With special performances to be announced shortly and an after-party hosted by Richie Akiva and 10AK, the 2018 Monte-Carlo Gala promises to be a spectacular affair and a rare opportunity to participate in a collective action to address a global challenge.
Details on the 2018 Monte Carlo Gala for the Global Ocean can be found at www.montecarlogala.org
Information and reservation :
+377 98 98 44 74