Back to the list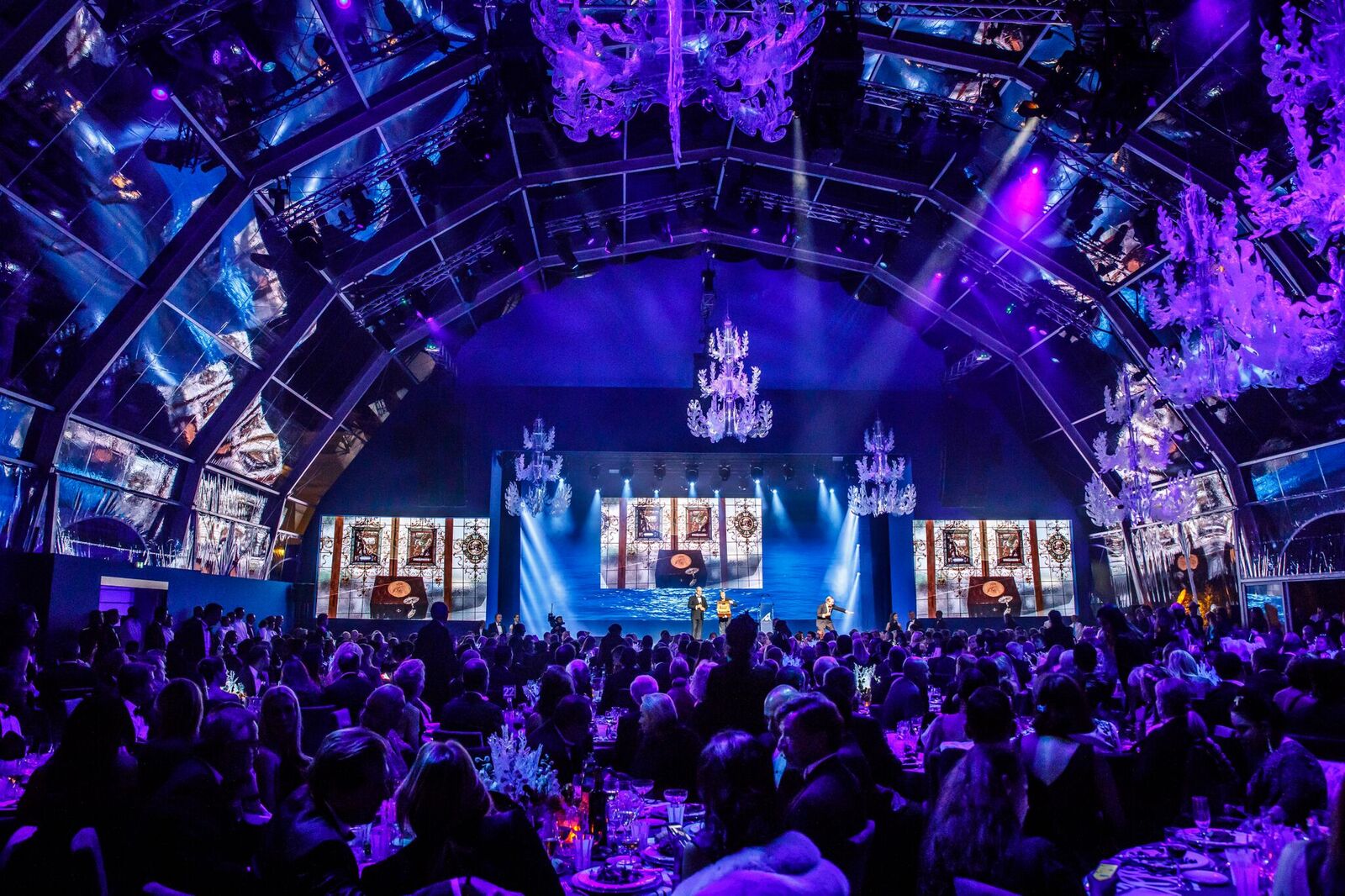 Monte-Carlo Gala for the Global Ocean 2018 - Together for a sustainable Ocean
Monaco
Presided by H.S.H. Prince Albert II of Monaco, the second Monte-Carlo Gala for the Global Ocean will take place on Wednesday September 26th 2018, on the opening day of the Monaco Yacht Show, in the presence of international artists and philanthropists committed for the protection of the Ocean, today particularly threatened by human activity.
Playing a key role in climate regulation, the Ocean represents more than 70 % of the planet's surface, producing 50 % of the oxygen we breathe and absorbing 25 % of the carbon dioxide released in the atmosphere. Yet, overfishing and illegal fishing, the temperature rise and the increasing pollutions jeopardize its balance.
The Monte-Carlo Gala aims at meeting the challenge of a sustainable Ocean, for the next generations and for our Planet's future.
This event is organised by the Prince Albert II of Monaco Foundation and Mr. Milutin Gatsby, Global Fundraising Chairman, with the support of the Monaco Yacht Show, the oceanographic Institute, the Yacht Club of Monaco, the Société des Bains de Mer and the Monaco Private Label, in order to support the Foundation's marine conservation initiatives.
On the program of this prestigious evening on the Terraces of the Opera of Monaco : red carpet, cocktail reception, dinner prepared by a Michelin-star Chef and performances by international artists.
An exceptional auction will punctuate the Monte-Carlo Gala, filled with once-in-a-lifetime experiences, collectibles and memorabilia, and a selection of fine art from some of the world's most important artists. Proceeds from the auction will support the Foundation's initiatives dedicated to the Ocean : the development of marine protected areas, the protection of threatened marine species, the mitigation of the impact of climate change and acidification on the Ocean, the promotion of innovation and the fight against plastic pollution.
The first Monte-Carlo Gala took place in September 2017, with the support of Leonardo DiCaprio, Goldie Hawn, Andy Garcia, Adrien Brody, Eva Longoria, Madonna, Joe Pesci, Martin Scorsese, Tobey Maguire, Enric Sala, Terry Tamminen, Nelly Furtado, Robin Thicke, Lior Suchard and Olga Kurlyenko.
For more information and participation modalities: oceangala@fpa2.org, tel: +377 98 98 44 11