Back to the list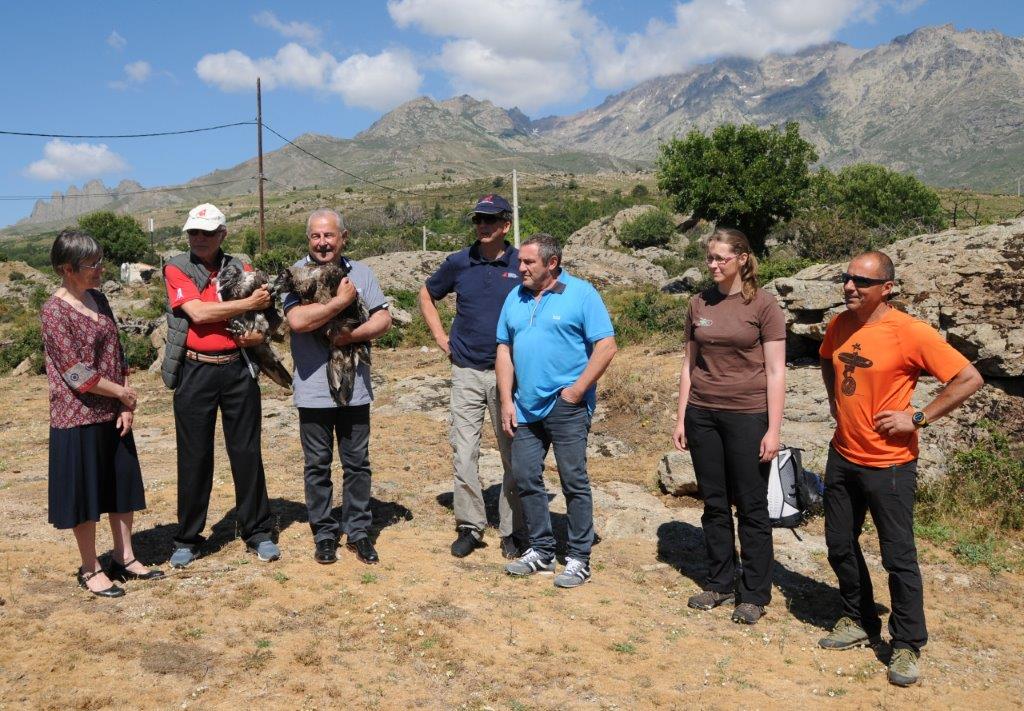 New Vulture release in Corsica
Monaco
Children from Niolu School christened them Ercu and Luna. Two young vultures aged just three months old were released on 3rd June 2017 into the Corsican mountains of Niolu Valley. One of the birds of prey comes from Andalusia and the other from the Czech Republic. A similar event took place last year when a pair of vultures were released in the same spot.
This reinforcement operation is considered to be a priority by scientists and the managers of the European parks involved in this reintroduction programme which began in Austria in 1986. An action plan was therefore established to help save the indigenous Corsican population which is critically endangered.
A hundred or so people gathered together on this occasion in the town of Lozzi, to accompany the two young vultures so that they could join the wild population. The event was coordinated by the Parc Naturel Régional de la Corse (PNRC) and the Vulture Conservation Foundation (VCF) and supported by the Prince Albert II of Monaco Foundation and the French Regional Department for the Environment, Planning and Housing.