Back to the list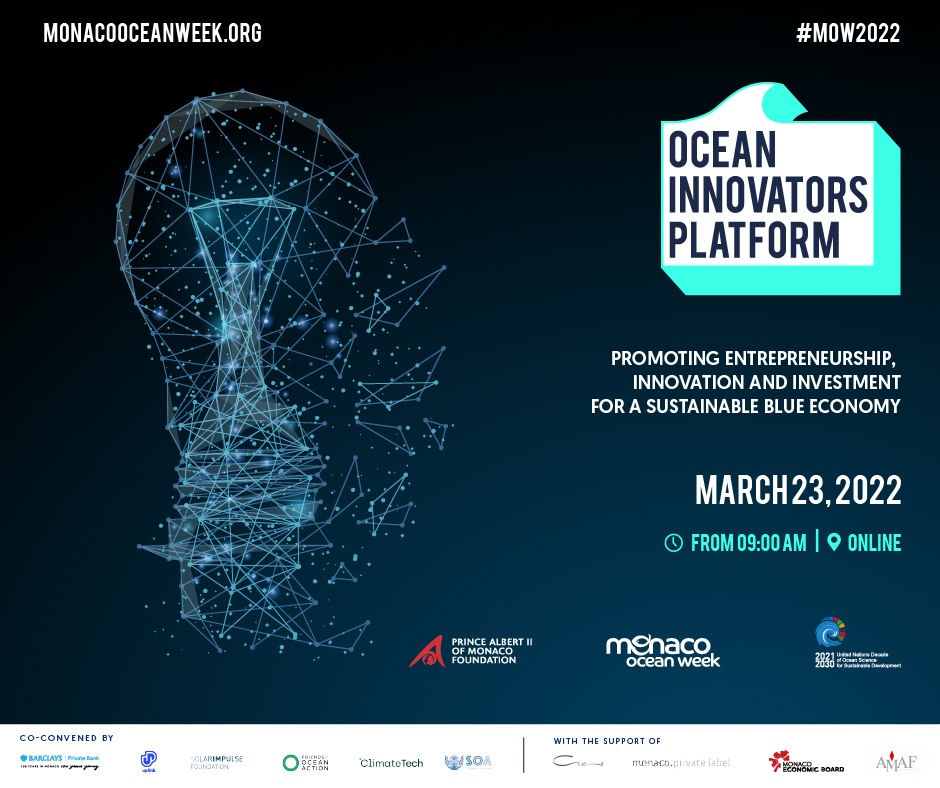 Ocean Innovators Platform
Monaco
Events
Promoting entrepreneurship, innovation and investment for a sustainable blue economy
The Ocean Innovators Platform is a private event dedicated to cutting-edge technologies and inventive solutions aiming at conserving the world's ocean, seas and marine resources. It will highlight the essential role of entrepreneurship, innovation and investment to develop a sustainable blue economy.
It will take place on Wednesday March 23rd 2022 at the Yacht Club of Monaco in the framework of the 2022 Monaco Ocean Week. The event will also be available to stream live: https://bit.ly/mow-live.
3 Goals
PROMOTE the best existing innovative solutions and approaches to increase positive impact on the global ocean;
CONNECT decision-makers, investors, businessmen and philanthropists to talented innovators and entrepreneurs ;
CREATE an active community of economic stakeholders interested in business opportunities related to the protection of the ocean.
The Ocean Innovators Platform will strive to turn the spotlight on the most impactful solutions, while fostering dialogue and fruitful exchanges between high-level participants from various backgrounds specially invited for this occasion.
It will feature:
Inspirational fireside chats and keynote speeches
Stimulating panel discussions
BtoB networking opportunities
Discover the programme here.