Back to the list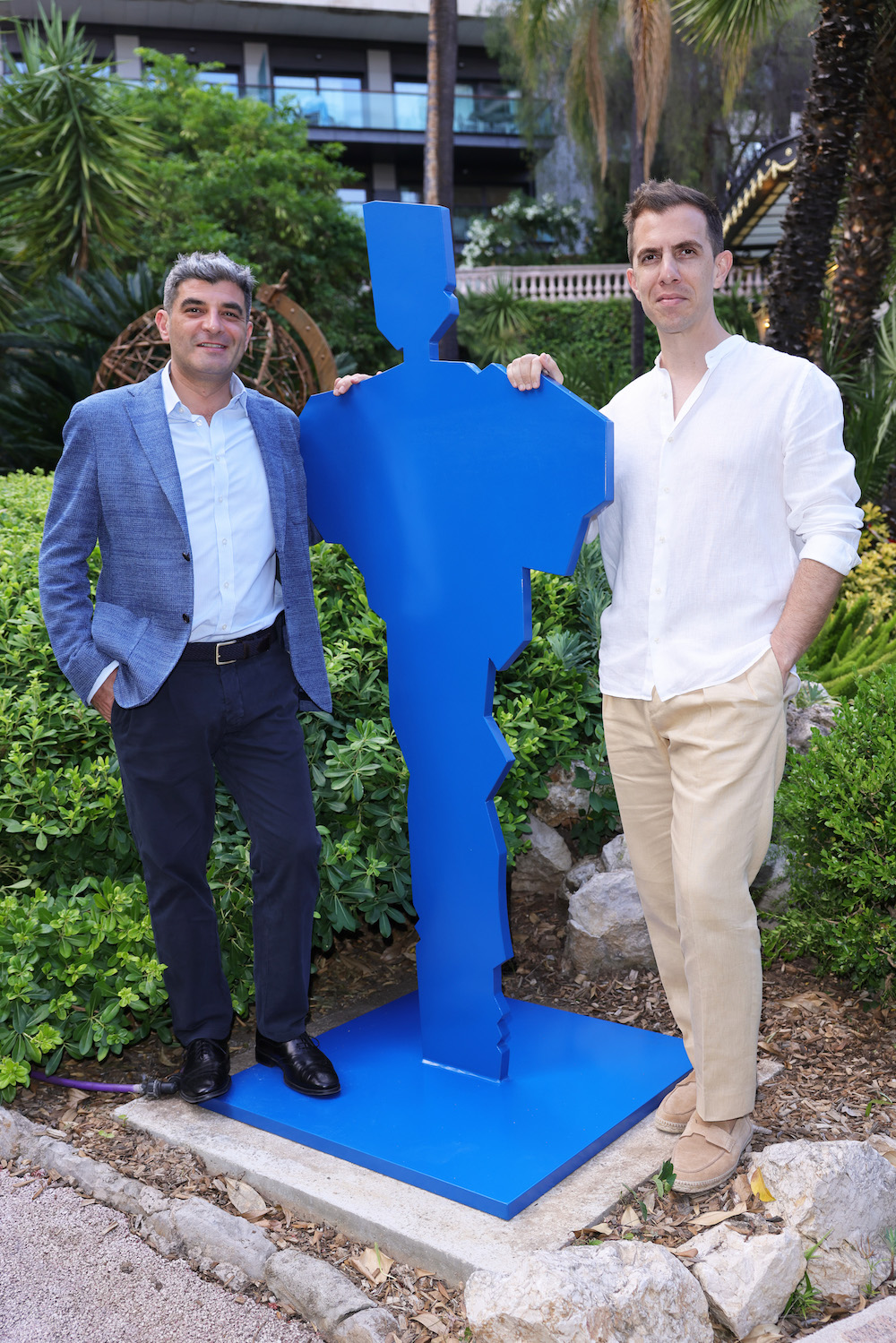 "Ocean", Sassan Behnam-Bakhtiar's exhibition at the Villa Girasole
Monaco
Following Sassan Behnam-Bakhtiar's monumental solo exhibitions held at Sotheby's in Monaco and at Phillips in London, Behnam-Bakhtiar now turns his efforts once again in partnership with the Prince Albert II of Monaco Foundation, to promote Ocean and planetary health.

The Prince Albert II of Monaco Foundation will be hosting a solo exhibition for Behnam-Bakhtiar entitled 'Ocean' within the walls of the Foundation's famous headquarters Villa Girasole - a jewel of the Principality of Monaco.

A total of 11 site specific paintings have been created by Behnam-Bakhtiar, which will be on display from June 30th to September 15th 2023, alongside an especially created human sized enameled sculpture from the artist's famous abstract human figures.
With this new body of paintings, Behnam-Bakhtiar worked in his signature peinture raclée style to produce a sense not only of the importance of our Ocean, but also of the texture and physicality of the Ocean in dialogue with energy and nature. The Ocean, our birthplace, and the lifeline of our planet, moderates the earth's climate, influences our weather, and affects human health. Through 'Ocean', Behnam-Bakhtiar aims to bring the focus on the importance of Ocean preservation and health, teaming up with the Prince Albert II of Monaco Foundation.
Behnam-Bakhtiar's renowned paintings are created in his signature peinture raclée, an intricate style of painting which involves layering pigmented and vivid colour and then scraping and to produce layers of texture on the linen canvas. For the artist, these layers represent different energies, feelings and moments. He paints one layer and then another for several months and sometimes years to create complex multifaceted works which reference alienation, disconnection, and spiritual displacement, as well as the healing power of energy to ultimately reconnect us to ourselves, our Ocean and planet. His paintings serve as a direct reminder of how energy and nature can have a transformative effect on our existence, help us to heal from our loss of identity, and find reconnect.
"We are very honoured to welcome Sassan's art to the Foundation's headquarters. Dedicated to the ocean, his paintings are a gateway to a more harmonious relationship that we need to establish with the marine world and more globally with the planet. Through his paintings, Sassan puts the ocean back at the heart of our attention, at the heart of our emotions. He gives us a different view of the seas on which our future depends, as an invitation to protect them more effectively. I would like to thank Sassan to stand with us in our commitment to protect the beauty of Nature."
Olivier Wenden, CEO of the Prince Albert II of Monaco Foundation.
"Sotheby's Monaco is delighted to support this wonderful collaboration between Sassan Behnam-Bakhtiar and the Prince Albert II Foundation. The group of works presented in his solo 'Ocean' exhibition at the Villa Girasole embody his signature energy and spirituality and it is fantastic that he is once again helping to raise funds for the Foundation's important mission to support planetary health."
Louise Grether, Director of Sotheby's Monaco
"To me, the notion of preservation, protection and progression of the Ocean, our lifeline, are values that fundamentally have love at their root. I am honoured to be part of this constructive energy with Olivier and his team, and so happy to contribute to an organization that takes on immense work on a global scale, with creativity, passion and dedication."
Sassan Behnam-Bakhtiar


50% of the sales will be allocated to the Prince Albert II of Monaco Foundation to support its mission protecting & progressing Ocean health for the present and future generations
Photo credit : ©Getty Images, courtesy of Sassan Behnam-Bakhtiar