Back to the list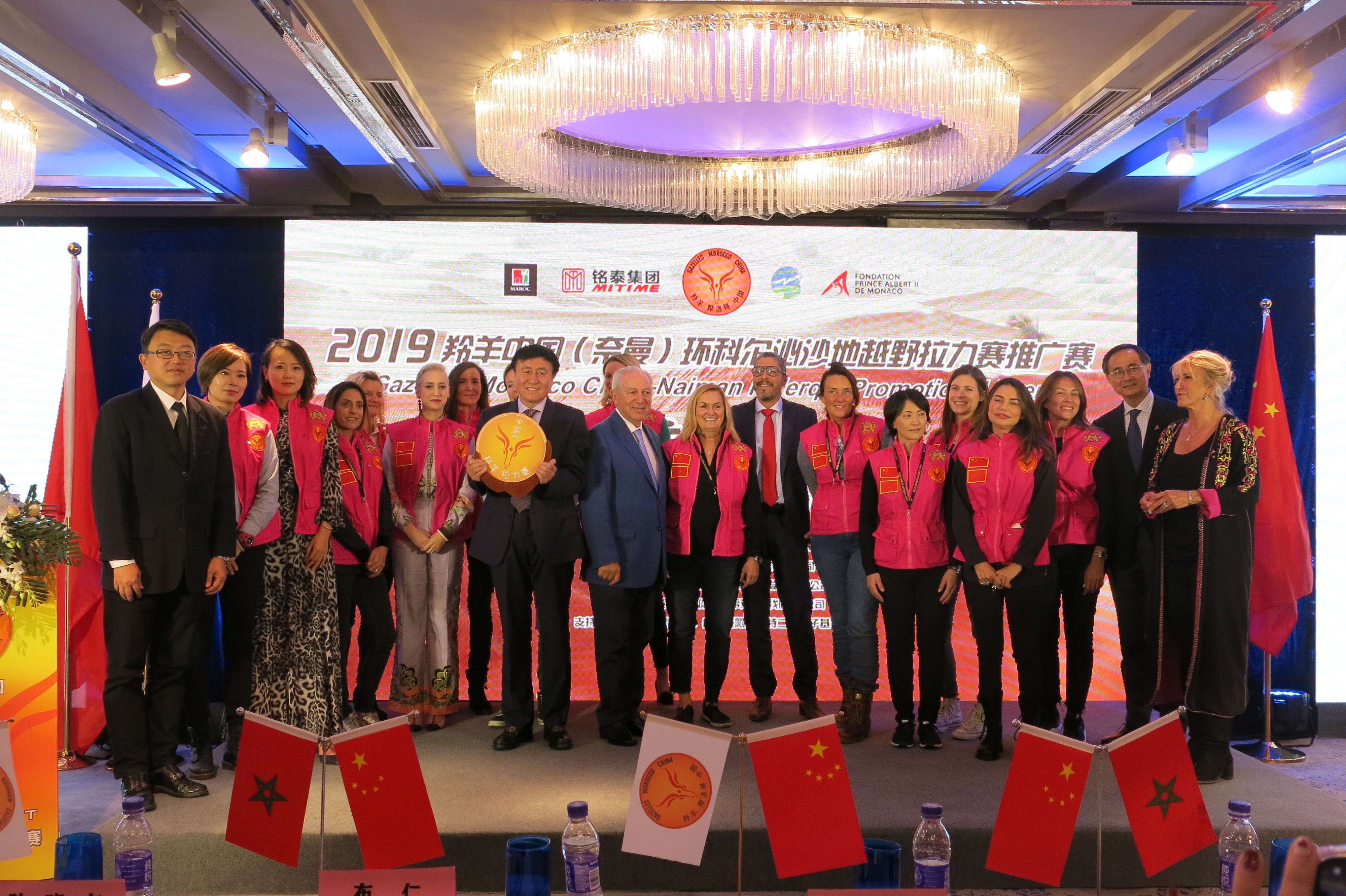 Official launch of the Gazelles Morocco China rally
China
The new Gazelles Morocco China rally was officially launched at a press conference attended by Mr Robert Shi, President of the Chinese branch of the Foundation, on 22 October in Beijing in the presence of dignitaries, officials, organizers and 18 Gazelles of 12 different nationalities who then participated in promoting the event in Naiman Province from 23 to 26 October.
This new opus is an emanation of the famous Rallye Aïcha des Gazelles du Maroc, whose codes it takes up: a 100% female event driven by the values of solidarity, sharing and surpassing oneself.

Mr Robert Shi recalled the support that the Foundation has provided for several years to the electrical section of the Rallye des Gazelles. Its deployment in China, which has hosted a Foundation representative office since the summer of 2019, is a great example to follow in Asia. The event is fully in line with the strategy and public policy desired by the Chinese authorities as part of the promotion of sustainable development and clean mobility initiatives.
The Prince Albert II of Monaco Foundation also welcomed the commitment of Mrs Dominique Serra and her teams, their involvement and their determination to see this initiative materialize in China, helping to promote sustainable mobility across borders in order to create a global and collective movement, to which the Prince Albert II of Monaco Foundation is committed.