Back to the list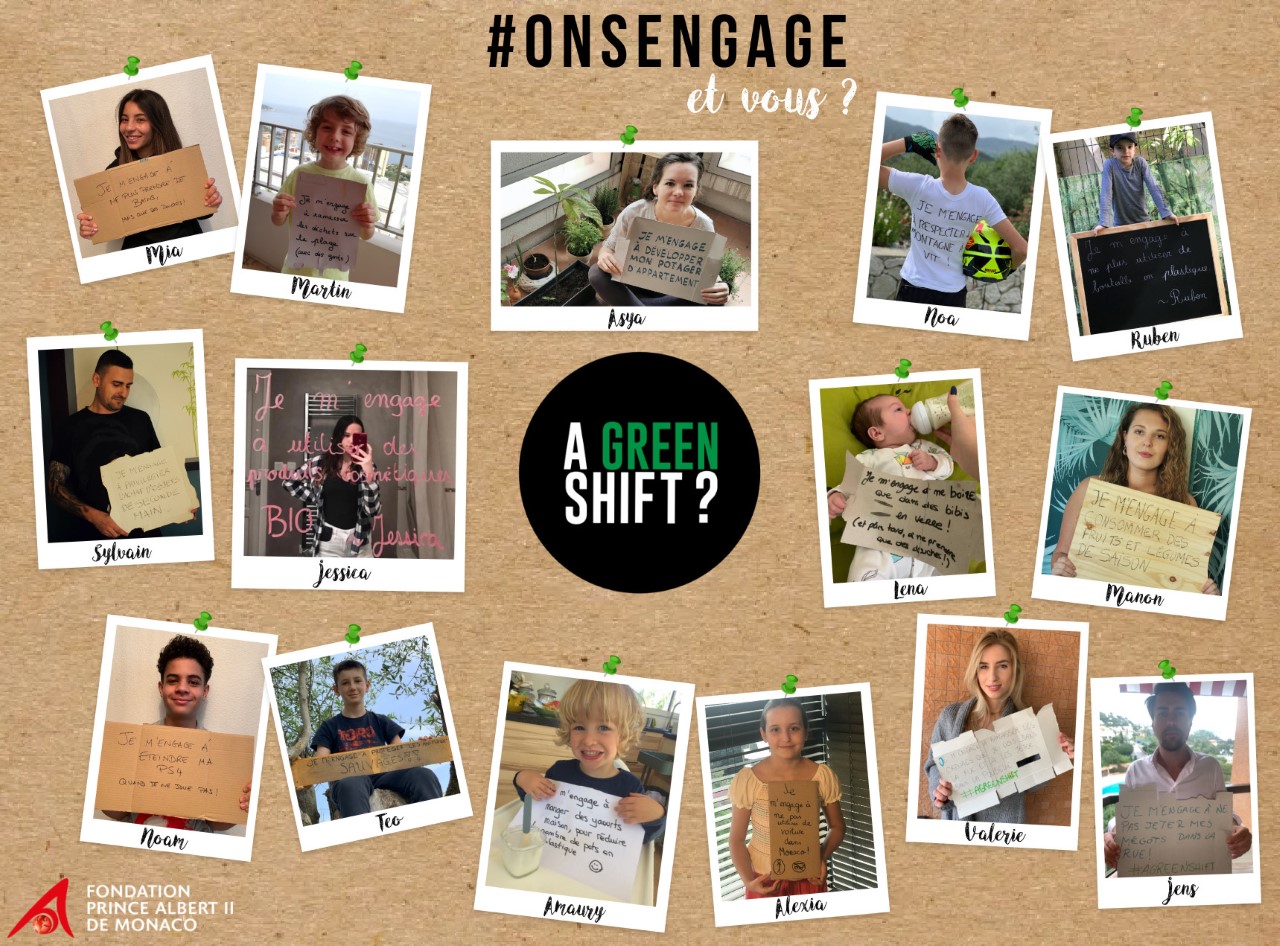 #ONSENGAGE et vous ?
Monaco
The Prince Albert II of Monaco Foundation launched the campaign "A Green Shift?" on 24th April on the occasion of Earth Day that consisting of video interviews of scientists, entrepreneurs, sportsmen, personalities and artists sharing their views on the impact of the COVID-19 crisis but also on their post-pandemic perspectives.
Their unanimous conclusion is that we cannot go back to the way things were before. Our health is closely linked to the health of the planet and if we do not find a new balance between man and nature, then we are exposing ourselves to growing threats.
We need to build on ambitious policies, but we all, individually and collectively, each at our own level, have a role to play in initiating, energizing and sustaining this change. This is why the Prince Albert II of Monaco Foundation is giving you the floor to express your commitment or your wish for the "day after".
Send us a photo of yourself on green@fpa2.org, writing your commitment, wishes, inspiration, on a recycled and recyclable medium. We will share it on our social networks as part of our collective project to lead the reflection together for a sustainable world that respects the Planet.