Back to the list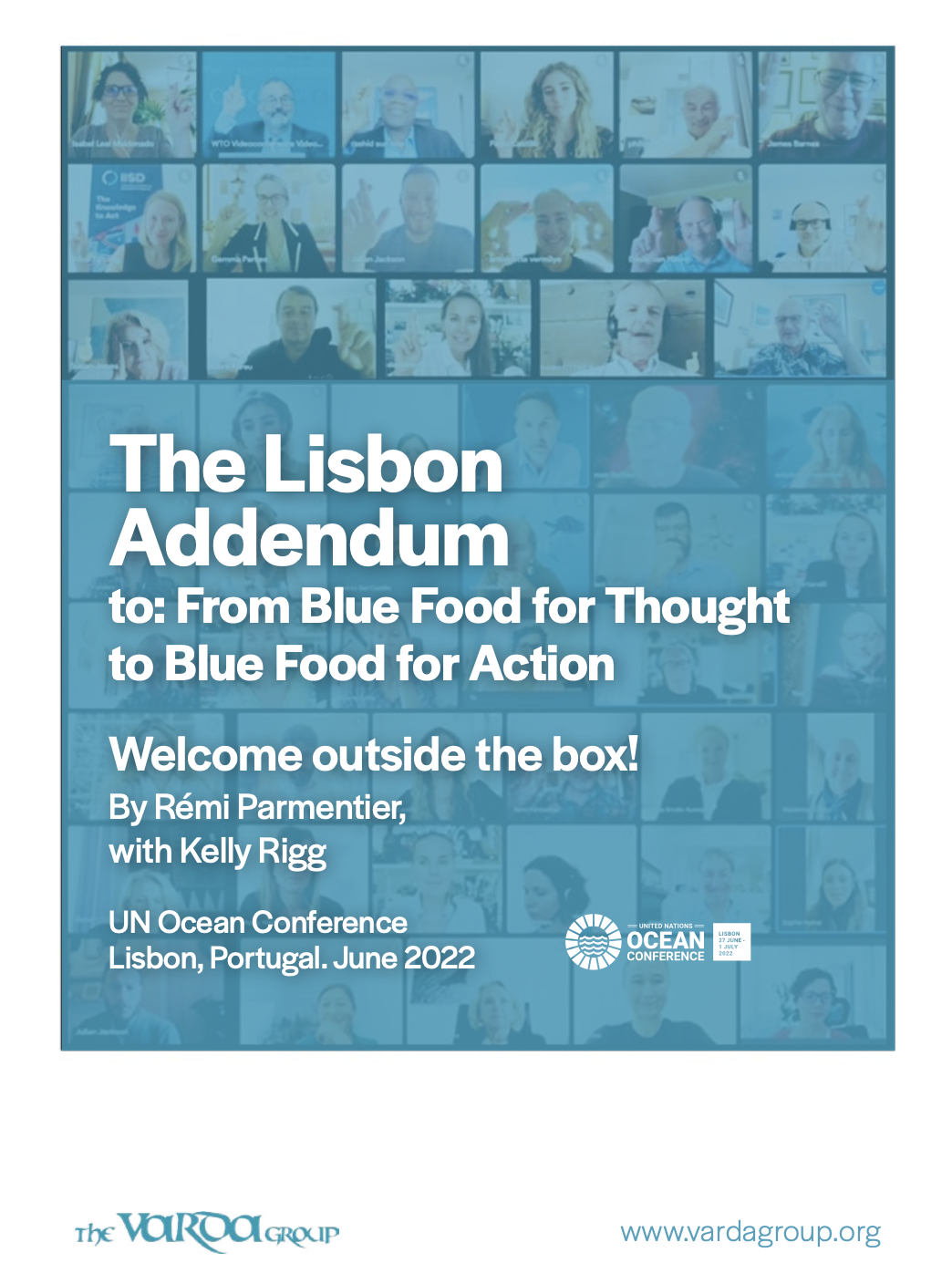 "OUTSIDE THE BOX": THE LISBON ADDENDUM
Article
Following the publication, during the Monaco Ocean Week 2022 of From Blue Food for Thought to Blue Food for Action, a think-piece by The Varda Group consultancy, the Prince Albert II of Monaco Foundation is glad to host the follow-up paper: The Lisbon Addendum prepared for the UN Ocean Conference.
The Lisbon Addendum reports on roundtable conversations held among 57 experts and ocean advocates in the last three months, since the Monaco Ocean Week and during five thematic webinars, on the proposals formulated by The Varda Group, including: making ocean protection the norm rather than the exception, reforming the management of the fisheries of large fish, eliminating subsidies liable to encourage overfishing and overcapacity, preventing the proliferation of micro-plastic particles in the environment, and establishing regional ocean management organizations.
Groups of experts and ocean advocates were invited to share their views and to propose alternative options. The Lisbon Addendum refines and prioritizes the original ideas and recommendations that were contained in the original paper published during the Monaco Ocean Week.
The Lisbon Addendum will be presented during the UN Ocean Conference at a side event called "Welcome outside the Box!":

Tuesday 28 June 16h00-17h30 Auditorio III

PT Meeting Centre, R. do Bojador 1990-048 Lisbon

This event is organized by The Varda Group with support from Bertarelli Philanthropy, the Tara Ocean Foundation and MedPAN, and in collaboration with the Prince Albert II of Monaco Foundation.

Information: bluefoodforaction@gmail.com
The Lisbon Addendum