Back to the list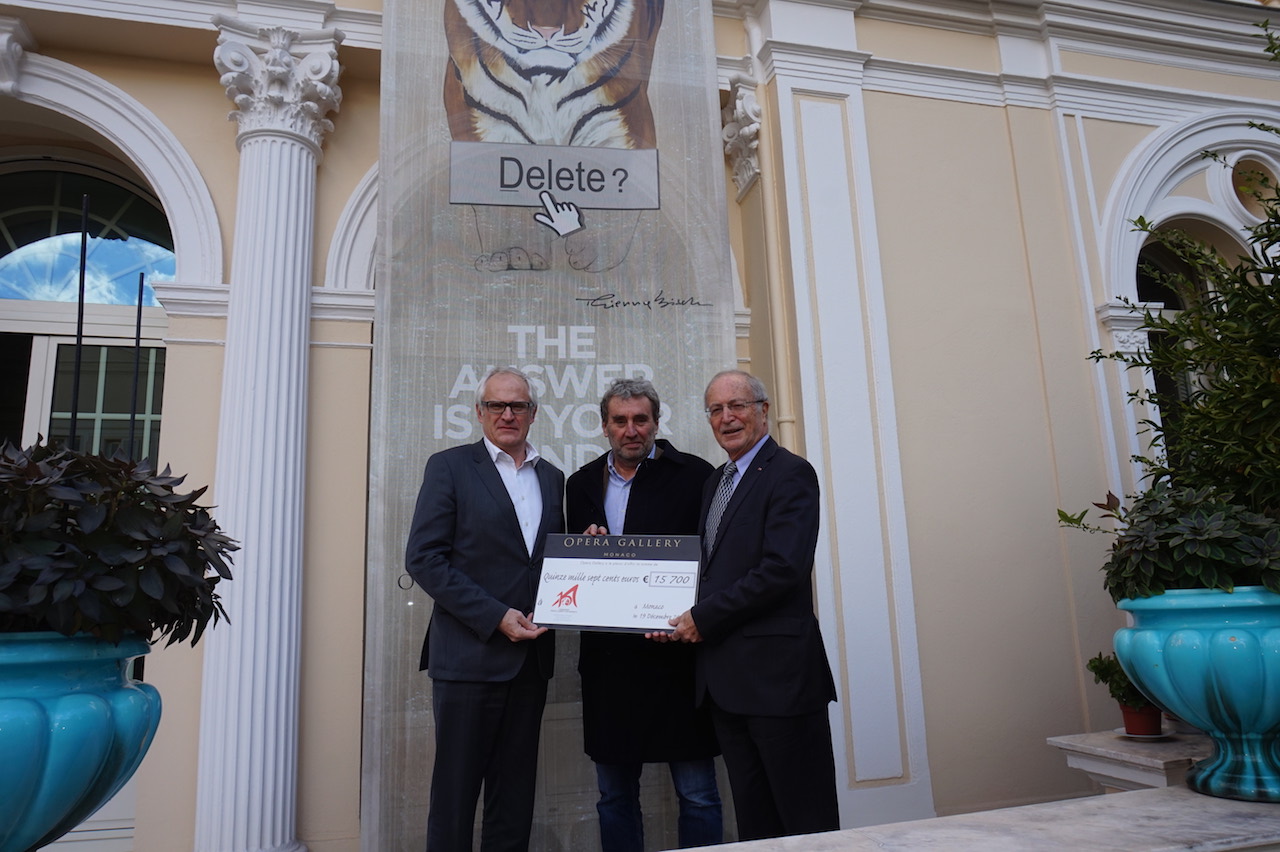 Part of the proceeds from the sale of works by the artist Thierry Bisch donated to the Prince Albert II of Monaco Foundation
Monaco
The Opera Gallery Monaco and the Prince Albert II of Monaco Foundation conducted an awareness campaign in 2016 entitled "Delete?" with the French animal painter Thierry Bisch.
"Delete?" is a socially engaged work aimed at raising the awareness of urban populations regarding the decline of many animal species facing the threat of extinction. Thierry Bisch explains: "I have been painting animals for decades and some of my models are on the verge of extinction, right there in front of me. So I decided to show them to you and put the question to you: Delete? The answer is in your hands."
Since May 2016, twenty paintings by the artist have featured in a travelling exhibition at emblematic venues in the Principality, including the Hotel Hermitage, the Oceanographic Museum and the Odeon Tower. The first was installed in the heart of the Principality for the 10th anniversary of the Prince Albert II of Monaco Foundation in June 2016.
Pictures by the artist were sold at the Opera Gallery over the summer of 2016. Part of the proceeds from these sales amounting to 15,700 Euros have been donated to the Prince Albert II of Monaco Foundation.
Thierry Bisch's paintings will be on display in New York in July 2017 and in Marrakech in October 2017.