Back to the list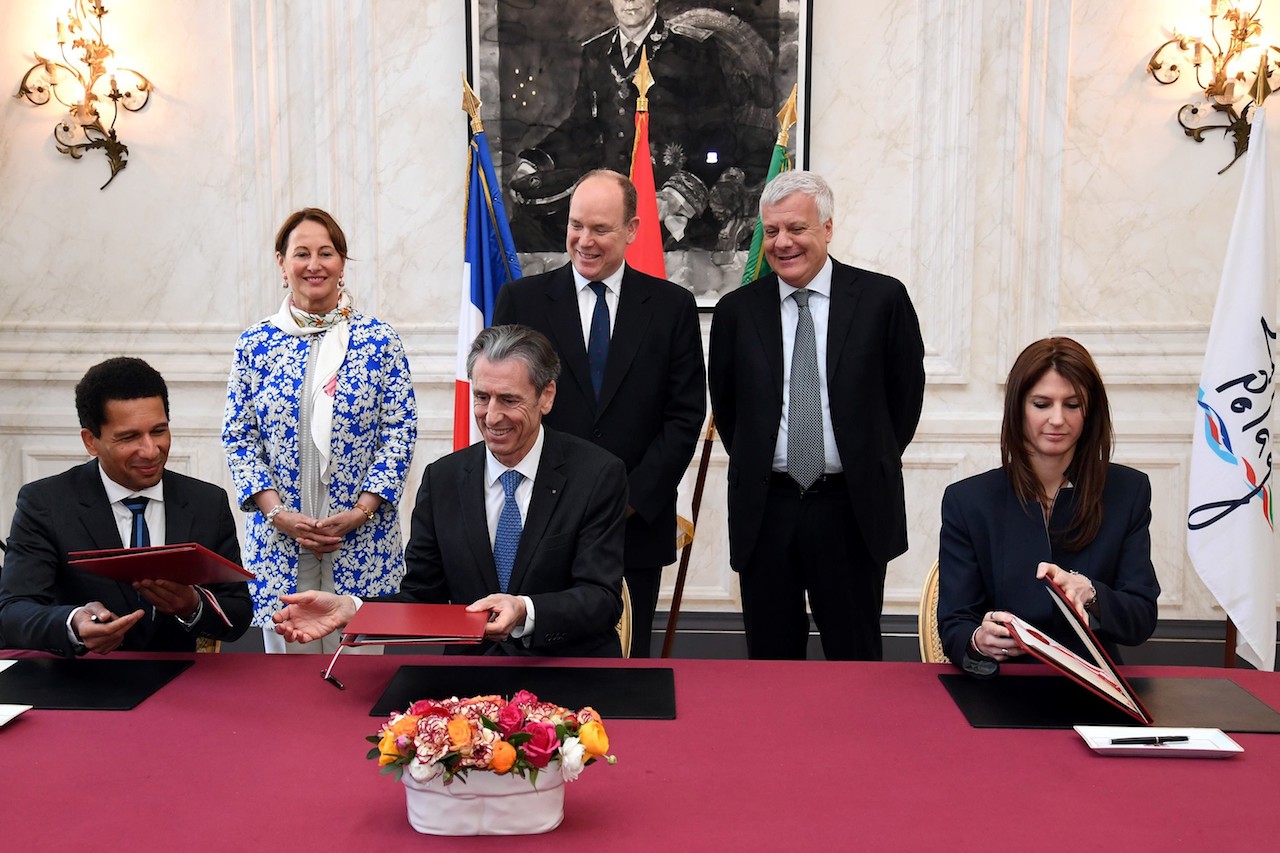 Pelagos Headquarters Agreement signed in Monaco
Monaco
On 3rd April 2017 the Minister of State's Residence hosted the signing ceremony for the Headquarters Agreement between the Government of Monaco, France, Italy and the permanent Secretariat of the Pelagos agreement.
Against the backdrop of events unfolding during Monaco Ocean Week, the signing took place in the presence of HSH Prince Albert II of Monaco and the French and Italian Ministers of the Environment, Mrs Ségolène Royal and Mr Gian Luca Galletti. The signing of the Headquarters Agreement will provide for the recognition of the legal status of the Pelagos Permanent Secretariat in the Principality. This is a key milestone in regard to the involvement of the member states in order to strengthen this sanctuary for marine mammals.
Signed by France, Italy and Monaco in Rome on 25th November 1999, the Pelagos Agreement concerns the creation of a sanctuary to protect marine mammals and their habitat from all types of human induced threats. The sanctuary is a pilot area of the Agreement on the Conservation of Cetaceans of the Black Sea, Mediterranean Sea and Contiguous Atlantic Area.
Pelagos is the only international marine protected area dedicated to the protection of marine mammals in the Mediterranean. This maritime area covering 87,500 km² displays a wealth of biological riches and is home to many cetacean species.