Back to the list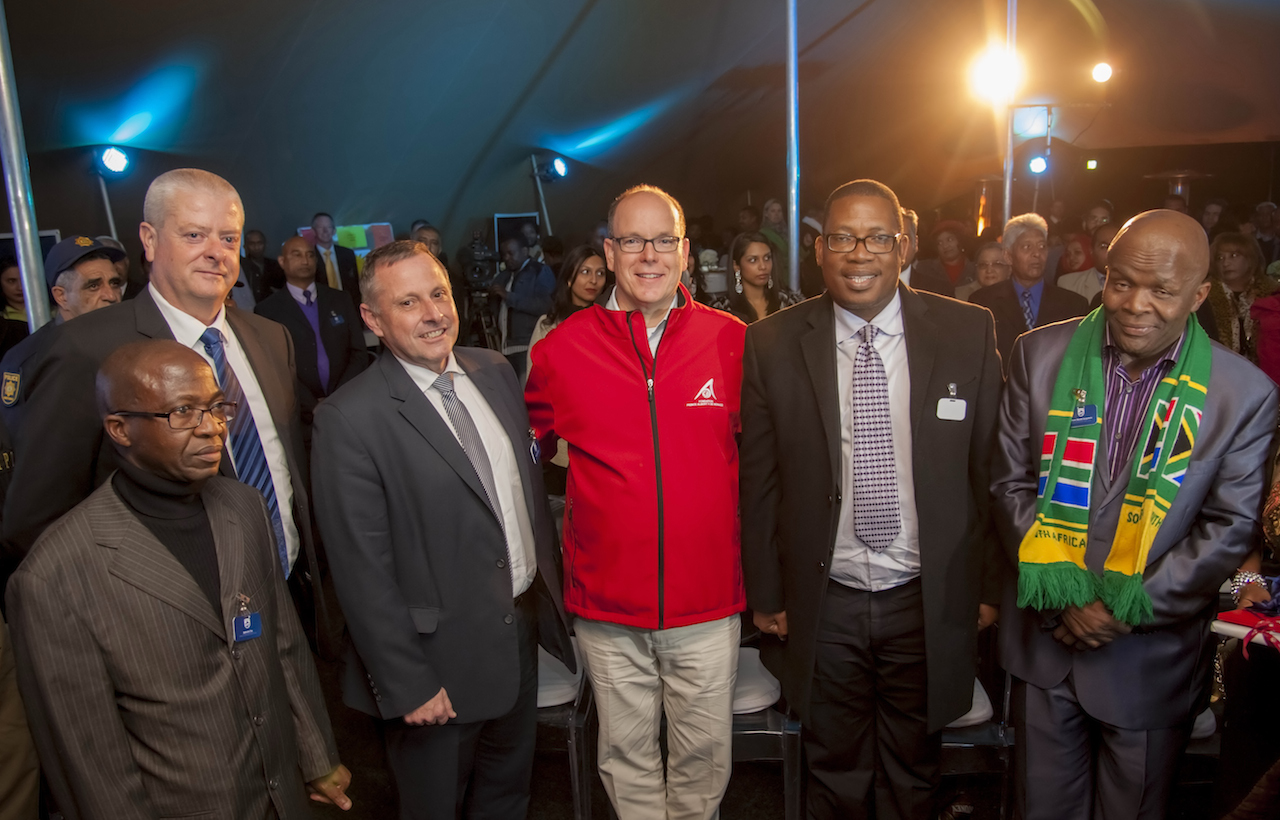 Philips Lighting and HSH Prince Albert II of Monaco light up Actonville, Benoni
Monaco
•Philips Community Light Centre donated to Actonville Primary School to improve the lives of 1070 pupils
•Light innovations enable life in the evening – sport, healthcare, education, social and commercial efforts are positively affected
Johannesburg, South Africa - Royal Philips (AEX: PHIA, NYSE: PHG), the global leader in LED lighting, in partnership with the Prince Albert II of Monaco Foundation, today unveiled the first of two new Community Light Centres for South Africa.
Much to the excitement of the local community, His Serene Highness Prince Albert II of Monaco attended the official opening on invitation by Philips Lighting Southern Africa to follow-up on his Foundation's support of the Philips Community Light Centre. This visit comes as part of his ongoing commitment to promoting renewable energy as a key element in catalysing a transition to a low-carbon economy. Such a transition is vital to mitigating climate change and its adverse effects. Limiting the effects of climate and promoting renewable energies are important objectives of his Foundation. Philips was honoured to welcome the Sovereign Prince and showcase the brilliant ability of a new generation of innovative solar powered LED lighting systems that make life easier for communities like Actonville through the simple gift of light.
Speaking from the opening ceremony at Actonville Primary, Reggie Nxumalo, General Manager for Philips Lighting Southern Africa said, "Darkness holds countries back socially and economically. Shops close early, productivity in businesses is lower, fewer jobs are created and the quality of life is gravely affected. There are no sporting or additional educational opportunities for youth in the evenings. Roads become dangerous places, security is a constant issue, and healthcare becomes problematic. A quality solar-powered solution applied in the right way can have a tremendously positive effect at a community level, as demonstrated here today. This project represents a concrete action responding to a global challenge of extending the day and enabling early evening community activities, education and sports."
HE Mr Bernard Fautrier, CEO and Vice-president of the Prince Albert II of Monaco Foundation, highlighted that "Energy is a central issue in all societies. Naturally, this is due to its impact on climate change, the economy and development. It is also due to the relationship that it institutes with nature, by being a source that creates movement, generates light and transforms matter. With the unveiling of the first of two new Community Light Centres for South Africa, we are writing a new page in our history. With our partner, Philips Lighting, we are striving for common objectives: a new relationship with the world; the reaffirmation of our responsibility to future generations; a reinvented way of producing; the opportunity for each and every one of us to shape his or her own destiny."
Sharing common objectives, Philips and the Prince Albert II of Monaco Foundation naturally decided to strengthen their cooperation by signing a memorandum of understanding to support the important project of Community Light Centre donations in South Africa. Philips will have installed one hundred community light centres across Africa by the end of 2015. The aim is to enable social and economic development for communities which lack electricity.
How the Philips Community Lighting Centre has empowered Actonville Primary School
A Philips Community Lighting Centre provides a 1000m2 of high quality LED lighting powered by solar panels, and in the case of the Actonville Primary School, specifically takes the form of a soccer pitch. "We take great pride in our Philips Community Light Centre and have involved the local community in creating additional activities to advance the benefits," says Venessa Moodley, principal of the school.
•The school is building a perimeter wall around the Philips Community Light Centre, with mounted netting to keep the ball in the arena. This will improve football training facilities and increase utilisation for football league teams, generating an additional income for the school.
•The school has also reached an agreement with a local football club to use the facility twice a week for a fee.
•A weekly Car Cleaning Service for parents and other community members has been instituted to raise funds.
Weekly Community Sales Stalls and Social Gatherings will help the community generate income, with the school receiving a percentage for use of the area.