Back to the list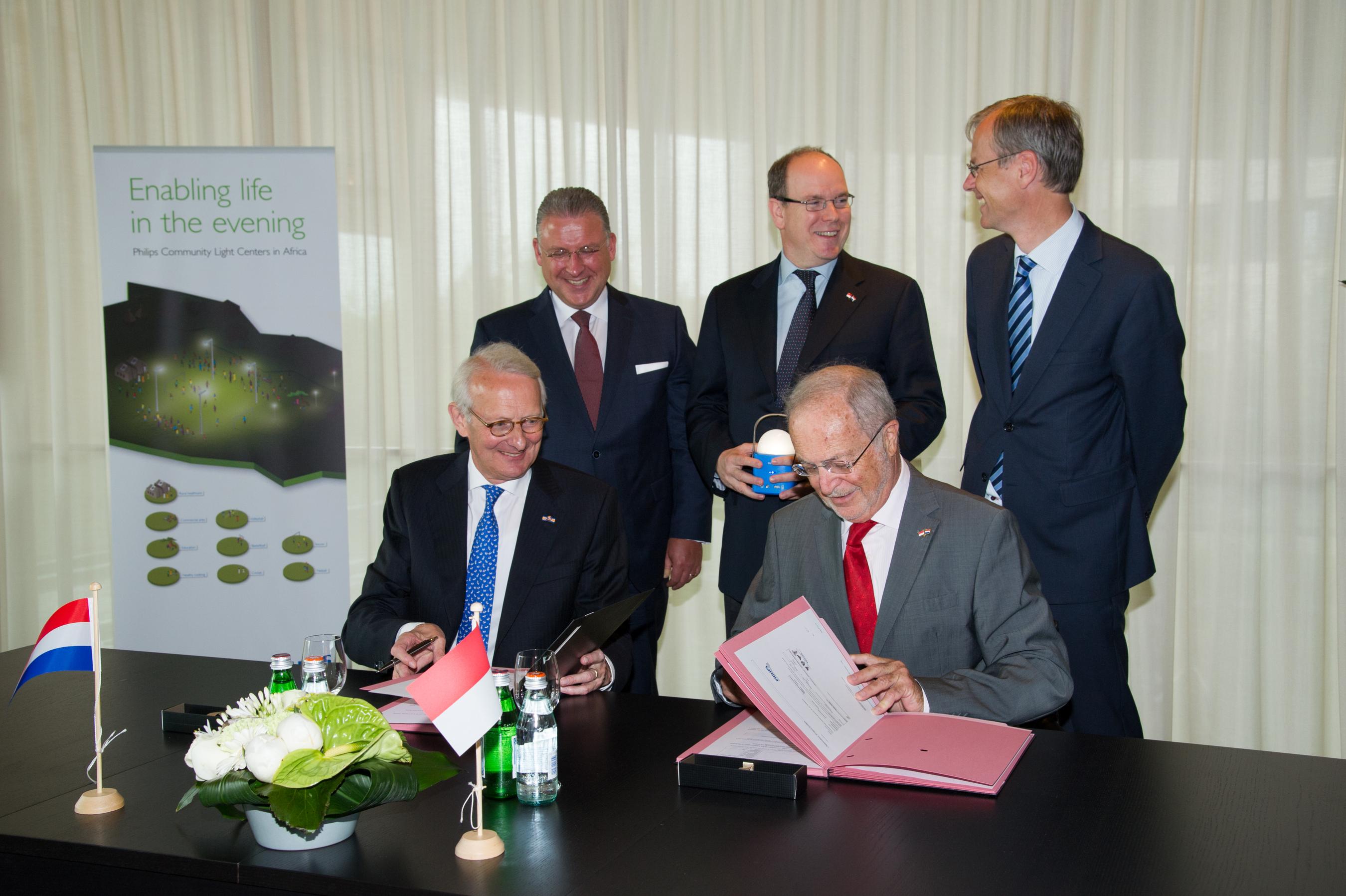 Philips showcases solutions for Smart Cities, connected lighting and sustainable development during visit of His Serene Highness Prince Albert II of Monaco
Monaco
Eindhoven, The Netherlands – Today, during the official state visit of His Serene Highness Prince Albert II of Monaco, on invitation by the King of the Netherlands, Royal Philips was honored to welcome the Sovereign Prince to the company's premises at the High Tech Campus in Eindhoven, The Netherlands. At the Campus, Philips showcased the latest Philips Lighting innovations in connected lighting and sustainable solutions for enabling Smart Cities.
As part of the visit, Philips and the Prince Albert II Foundation signed an agreement to create two new "Community Life Centers" in South Africa (provinces Eastern Cape and Kwazulu Natal) during the next three months.
Sharing common objectives, Philips and the Prince Albert II of Monaco Foundation naturally decided to strengthen their cooperation by signing, in December 2012, a memorandum of understanding which leads today to support this important project in South Africa.
The Philips "Community Life Center" is an area of approximately 1000m2 or the size of a small football pitch, which is lit using a new generation of energy efficient solar powered LED lighting. This project represents a concrete action responding to a global challenge of "extending the day" and enabling early evening community activities, education and sports. The Foundation's contribution supports Philips goal to create more than 100 "Community Life Centers" across Africa using its new generation of innovative solar powered LED lighting systems.