Back to the list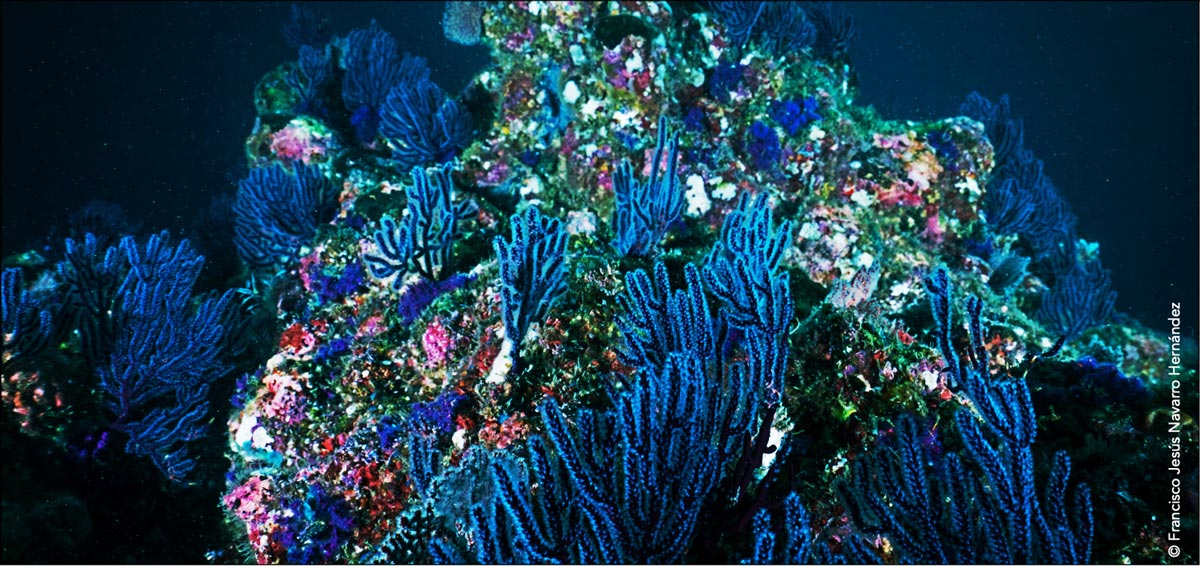 Policy Brief: How to strengthen collaboration and synergies between the Climate and Biodiversity Conventions?
Article
In 1992 at the Rio Earth Summit, States simultaneously adopted the UN Framework Convention on Climate Change (UNFCCC) and the UN Convention on Biological Diversity (CBD). While the two conventions have strong potential for complementarity, cooperation mechanisms remain weak and insufficient. Almost 30 years later, while we have moved from a context of post-Cold War to a global pandemic, the state of the environment remains alarming. "Making peace with nature is the defining task of the 21st century" (Antonio Guterres), and requires increased efforts to achieve global environmental goals to safeguard our Blue Planet.
The transboundary nature of both climate and biodiversity crises calls for renewed cooperation across borders and sectors: thus, a trend to break down silos has emerged. Building synergies among the climate and biodiversity regimes will be decisive towards effective and holistic governance. And, the ocean has a crucial role to play in this climate-biodiversity reconciliation. Indeed, the ocean not only is at the heart of the global climate system, but it also is the largest ecosystem on Earth. As it sits at the crossroad of all challenges facing humanity today, the ocean provides powerful and untapped solutions to the sustainable world we must build.
The Ocean & Climate Platform therefore publishes a Policy Brief exploring options to build synergies between the CBD and the UNFCCC towards a more integrated ocean-climate-biodiversity governance. Diving into these Conventions, this brief identifies four possible entry points across science, policy, action and finance to start swimming the talk and boost cooperation to address the greatest challenges of our time.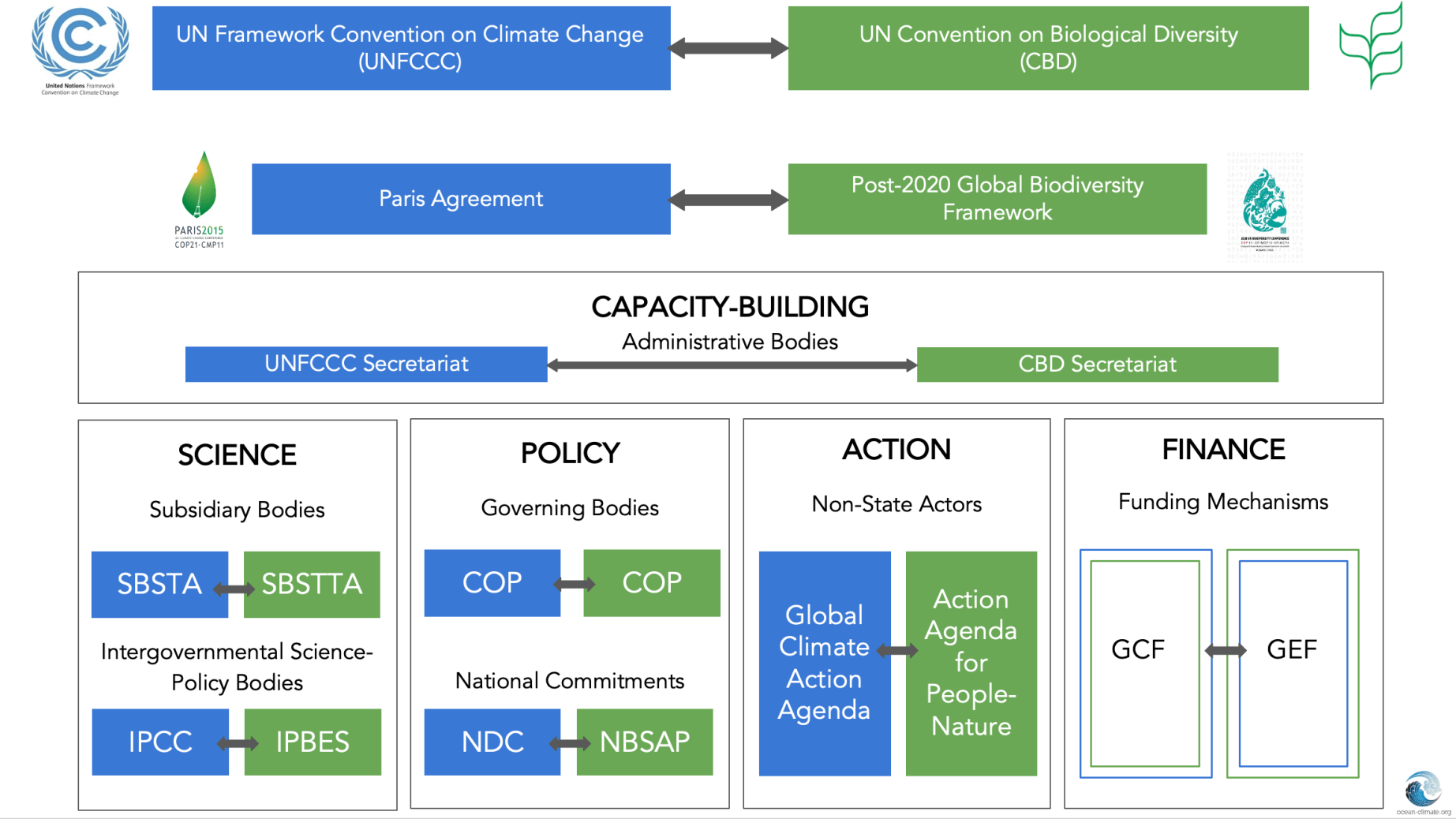 ● Science: Scientists must continue to support informed decision-making, prompting policymakers to further consider ocean, climate and biodiversity interactions. Intergovernmental science-policy bodies (i.e., IPCC and IPBES) have a key role to play by increasing their cooperation. Similarly, further collaboration between the Conventions' Subsidiary bodies (i.e., SBSTA and SBSTTA) is another way forward to boost synergies between the CBD and UNFCCC.
● Policy: Policymakers must work towards increasing political coherence between ocean, climate and biodiversity strategies. Coordinating national commitments (i.e., NDCs and NBSAPs) is an opportunity to align ambition towards both climate-smart and biodiversity-neutral or, ideally, biodiversity-positive targets. At the global level, opportunities for further communication and cooperation lie within the Governing bodies (i.e., COPs) and their related Presidencies, as well as within the Secretariats of the Conventions.
● Action: Non-State actors are agents of change and drivers for increased ambition. Building bridges among climate and biodiversity communities of non-state actors, including among the two action agendas (i.e., Global Climate Action Agenda and Action Agenda for People and Nature) could be a game-changer in the way non-party stakeholders mobilise and influence decision-makers to tackle the climate and biodiversity crises as one and the same
● Finance: Strengthening the ocean-climate-biodiversity nexus can be further achieved by better reflecting it in investments or financing strategies, and by increasing collaboration across the financial mechanisms and institutions. The GCF and GEF, which already operate with both Conventions, could strive to build bridges between their respective workstreams, mainstreaming climate issues in biodiversity projects and vice versa.
This policy Brief was co-authored by Loreley Picourt and Marine Lecerf from the Ocean & Climate Platform, with the contributions of Sylvie Goyet, Prince Albert II of Monaco Foundation, Raphaël Cuvelier and Françoise Gaill, Ocean & Climate Platform, as well as Rémi Parmentier, Because the Ocean initiative.
Download the full policy brief