Back to the list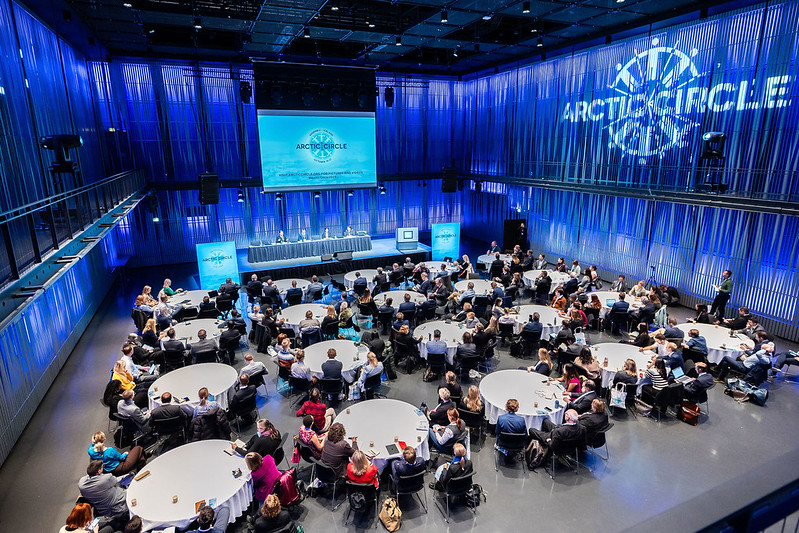 Prince Albert II of Monaco Foundation and IASC host Indigenous Leadership event at the Arctic Circle Assembly 2023
Press release
Initiative
On October 19, 2023, in Reykjavik, the Prince Albert II of Monaco Foundation, in collaboration with the International Arctic Science Committee (IASC), hosted an event during the Arctic Circle Assembly, placing Indigenous leadership in integrated biodiversity conservation at the forefront of discussions.

Under the banner of "Arctic Stewards: Indigenous Leadership in Integrated Biodiversity Conservation," the event brought together a distinguished panel of Arctic and indigenous experts and scientists. Speakers included Victoria Qutuuq Buschman from the Inuit Circumpolar Council, Harmony Jade Wayner from the University of Alaska Fairbanks, Olav Orheim from the FRAM Museum, Prince Albert II of Monaco Foundation, and Martin Sommerkorn from the WWF Global Arctic Programme.
Moderated by Gail Whiteman from the Arctic Basecamp Foundation, this gathering served as a platform for discussions and knowledge exchange, focusing on the fundamental role of indigenous communities to Arctic biodiversity conservation and the challenges they are facing. The event facilitated the sharing of insights, experiences, and expertise among experts, fostering a deeper understanding of the challenges and needs of Indigenous communities in preserving their lands.
Additionally, the Foundation was honored to co-organize a session entitled "Beyond Polar Bears and Penguins – Why the ice crisis matters to all of us" with Global Choices, Mission Blue, Re-Earth Initiative, and Columbia University Earth Institute. The session featured the esteemed Sylvia Earle, alongside Sally Ranney and Inge Relph from Global Choices, and Shreya K.C., an Arctic Angel. The panelists shared their personal experiences and emphasized the importance of championing the preservation of the Arctic region.
Through its Polar Initiative, the Prince Albert II of Monaco Foundation remains committed to fostering collaboration, improving knowledge, raising awareness, and driving meaningful action to address the pressing environmental challenges facing the Polar Regions.
Photo credit: ©Arctic Circle Official