Back to the list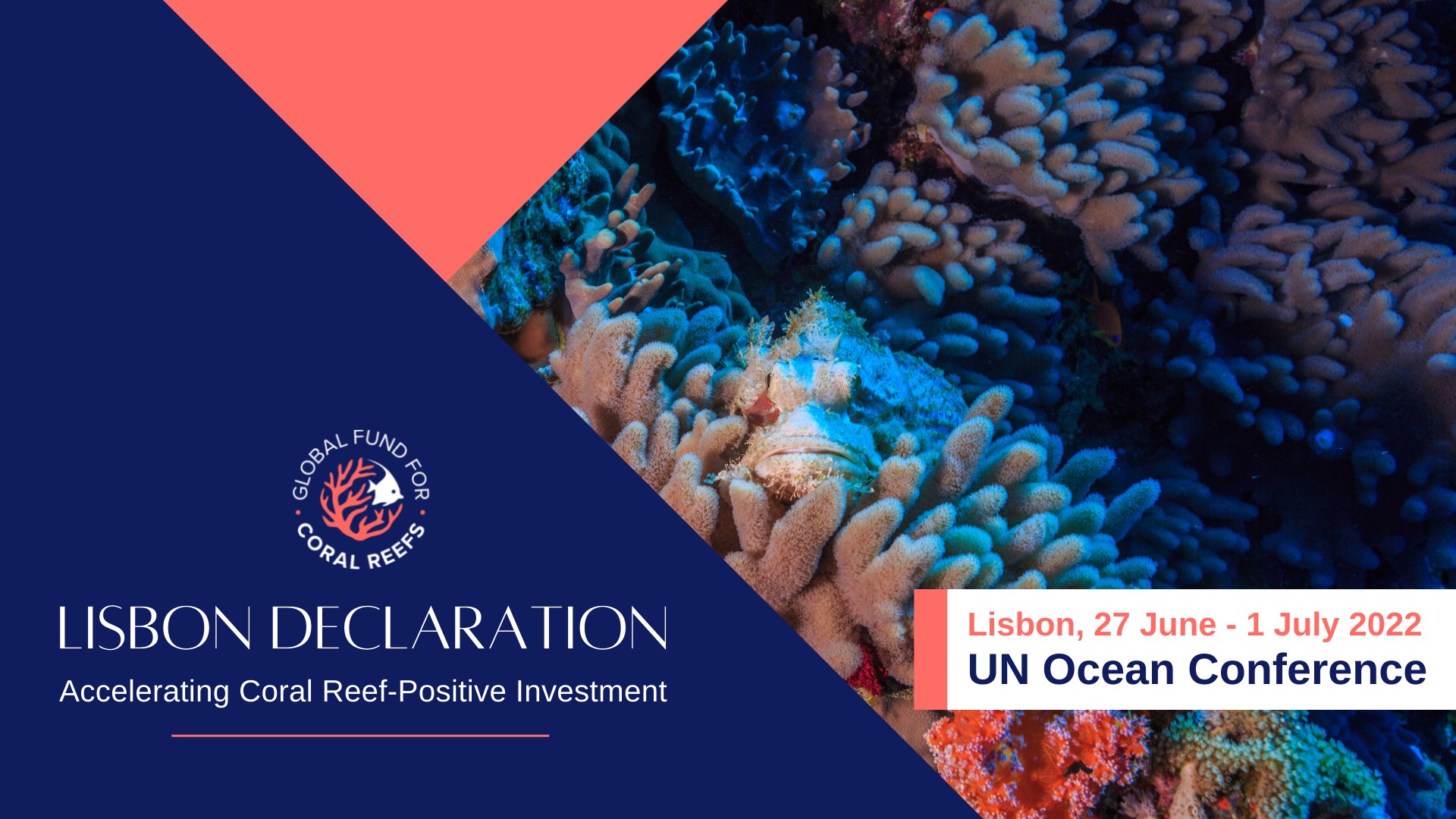 Prince Albert II of Monaco Foundation and Paul G. Allen Family Foundation Host High-Level Pledge Event to Accelerate Action to Save Coral Reef Ecosystems
Press release
Initiative
The Global Fund for Coral Reefs (GFCR) Coalition members sign declaration to scale up efforts for sustainable coral reef conservation and raise awareness through the 'Racing Against Reef Extinction' visibility event at the UN Ocean Conference.
On June 29, 2022, His Serene Highness Prince Albert II of Monaco participated in a high-level gathering of the Global Fund for Coral Reefs (GFCR) Coalition during which partners signed a declaration reiterating and reaffirming their dedication to save the world's coral reefs from extinction.
Held on the sidelines of the United Nations Ocean Conference, taking place in Lisbon, Portugal from 27 June to 1 July, the evening reception featured high-level representatives of donor and priority coral reef countries, principal level representatives of renowned philanthropic foundations, private impact investors, as well as high-level ocean champions.
With the aim of facilitating greater collaboration and momentum to save coral reefs, the reception witnessed GFCR Coalition members signing the Lisbon Declaration, Accelerating Coral Reef-Positive Investment, committing to:
Elevate the need for urgent action to protect coral reefs and associated marine ecosystems within global development, biodiversity, and climate agendas.
Support GFCR efforts to scale-up coral reef positive investments in over 25 priority countries harboring coral reefs.
Increase efforts to expand the GFCR coalition by convening additional donors and raising the GFCR public-private resource mobilization ambition beyond USD $625 million.
Support efforts to expand partnerships dedicated to ocean action and promote further collaboration to protect climate-resilient reefs and coastal communities.
The Declaration's thirteen signatories include the Prince Albert II of Monaco Foundation; Paul G. Allen Family Foundation; Builders Vision; Bloomberg Philanthropies; Pegasus Capital Advisors; the Green Climate Fund (GCF); the Government of Canada; the Government of the United Kingdom; the Government of France; the Government of Germany; the United Nations Capital Development Fund (UNCDF); the United Nations Development Programme (UNDP); and the United Nations Environment Programme (UNEP).
Further cementing their commitment to the GFCR, the GCF and the International Coral Reef Initiative (ICRI) were announced as the Co-Chairs of GFCR's newly established Advisory Board, a multi-stakeholder body composed of an independent group of experts designed to provide recommendations and guidance to the initiative's governance bodies.
During his remarks as convener of the high-level gathering, H.S.H. Prince Albert II of Monaco recognized the progress of the GFCR Coalition in their efforts to thwart reef extinction, through the first and only blended finance instrument dedicated to coral reefs globally. H.S.H. thanked the partners for their contributions and commitment to facing the crisis, while acknowledging that there is still much work to be done.
Two days prior to the high-level gathering, GFCR announced two Coalition members, Bloomberg Philanthropies and Builders Vision, with contributions totaling USD $18 million. With these new contributions, the total mobilized for coral reef resilience efforts by GFCR since the launch of the initiative totals over USD $170 million.

Source: GFCR