Back to the list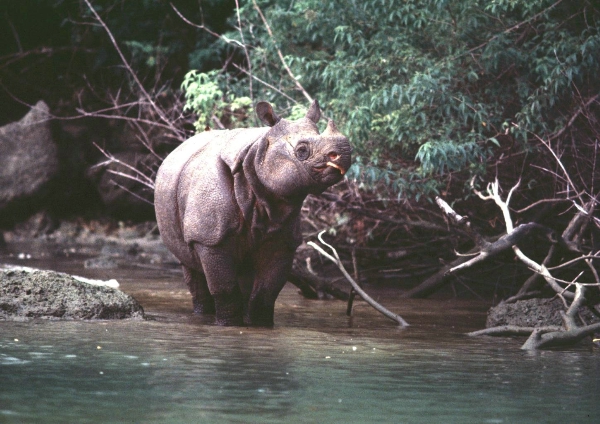 Rhino Conservation Awards
Monaco
The Rhino Conservation Awards, which have been recognizing exceptional individuals and organisations since 2012 for their efforts in protecting our rhino population, has cemented its importance in the rhino protection field by acquiring two new key supporters.
His Serene Highness Prince Albert II of Monaco, who is committed to the protection of species dangerously close to extinction through the support of his Foundation to various preservation projects, has accepted to be Patron of the Rhino Conservation Initiative and the Rhino Conservation Awards.
In addition Barclays Africa Group Ltd, Africa's pre-eminent financial services provider, has joined as co-sponsor of the Awards. Barclays Africa has majority stakes in banks in the African Rhino Range states and in line with their commitment as a major financial services provider to the African continent, is proud to support this initiative.
Barclays Africa joins the existing sponsor, Ms Xiaoyang Yu, Founder Partner of China New Enterprise Investment and one of the originators of the Awards.
Founder of the Awards Dr Larry Hansen expressed his delight in the recognition gained for the Awards through HSH Prince Albert's patronage, and he hopes that the added international publicity will lead to an increase in the capture and prosecution of poachers and a reduction in the demand for Rhino horn.
The Awards are held in collaboration with the Department of Environmental Affairs of South Africa and the Game Rangers' Association of Africa (GRAA) - a non-profit organisation with a membership of over 1500 across Africa, many of whom are rangers active in anti-poaching activities. The GRAA is dedicated to the protection, conservation and restoration of Africa's biodiversity and wilderness for the benefit of present and future generations.
The Rhino Conservation Awards 2014 will once again aim to create awareness of Rhino conservation issues and to recognise a wide range of exceptional individuals and organisations for their efforts in the Rhino conservation field across different categories. Nominations are invited from African Rhino Range States in five categories, namely Best Field Ranger; Best Conservation Practitioner; Best Political & Judicial Support; Best Science Research & Technology; and Best Awareness, Education or Funding.
The award will be presented at a gala ceremony at Montecasino Ballroom on Thursday 31 July, coinciding with the celebration of World Ranger Day as proclaimed by the International Union for Conservation of Nature, and will be attended by members of The Department of Environmental Affairs, the South African National Parks Board, media, sponsors, and organisations and individuals involved in Rhino conservation.
Nominations for the Award have opened and can be sourced from www.gameranger.org.