Back to the list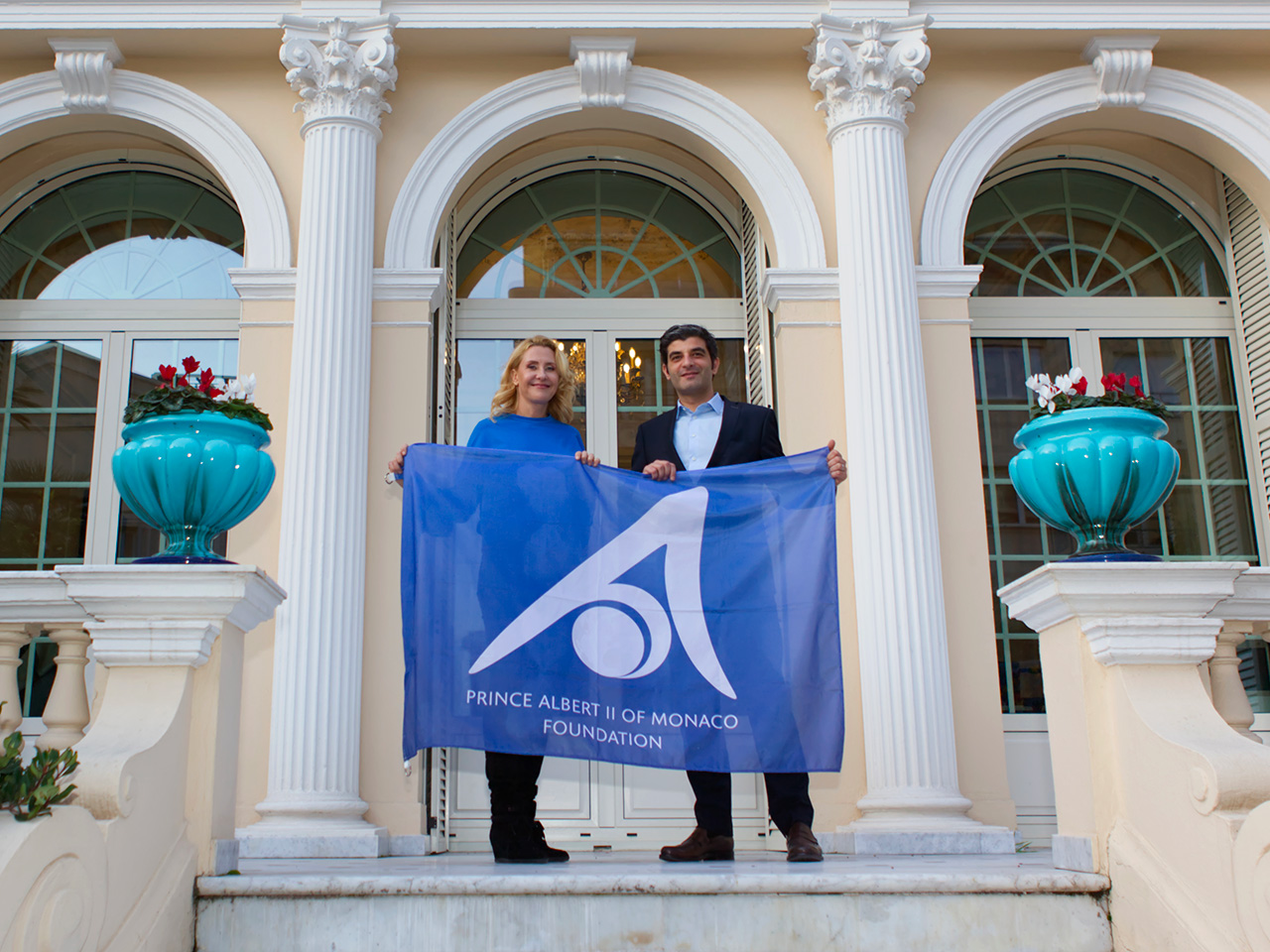 Round the World eXXpedition : a scientific and feminine adventure in favour of the oceans for Irina Maria Peterson, the Ocean Amazon of Monaco
Monaco
On the last 2nd February, Irina Maria Peterson alias Ocean Amazon left Monaco in the direction of the Galapagos Island to live a unique adventure supported by the Prince Albert II of Monaco Foundation, Monaco Impact, the Monaco Yacht Club and the Gustavia Yacht Club.
Ocean Amazon was fortunate to be selected among many candidates to participate in one of the trips organized by eXXpedition, an organization led by Emily Penn an activist and skipper, which conducts women's expeditions to research microplastics in the oceans. Since 2014, various sailing trips have been conducted to study the causes and solutions of plastic pollution in the oceans while raising awareness of environmental protection. If women are at the heart of this project, it is to generate more diversity within the scientific and sailing community.
The "Round the World" trip, which began in October 2019, allows 300 women to travel the oceans for two years in 30 stages to explore some areas of plastic accumulation.
Ocean Amazon begins its journey by voluntarily action with the Charles Darwin Foundation on the Galapagos Island before joining the SV TravelEdge sailing boat on 15 February on its way to Easter Island, where the main mission will be to collect ocean debris useful for research. The samples will then be studied by three major marine institutes that will share their findings on the impact of microplastics and chemicals on our bodies and health. This adventure will allow them to explore a poorly navigated area that will provide relevant results. Once on Easter Island, she will meet with local communities to understand and document the challenges facing their environment.
Impacted by Jacques Cousteau's films and fascinated by the marine world since childhood, Irina Maria Peterson sees this adventure as a way to help the most endangered marine species. As the only representative of Monaco among the entire crew, she has chosen to make a documentary that will tell the story of her voyage and raise awareness of the fragility of the oceans as well as awaken individual and collective consciousness. Her message is one of hope and encouragement to become more involved in daily life to reduce the use of plastics.
To follow her expedition, go to : https://exxpedition.com/news/track-the-boat/