Back to the list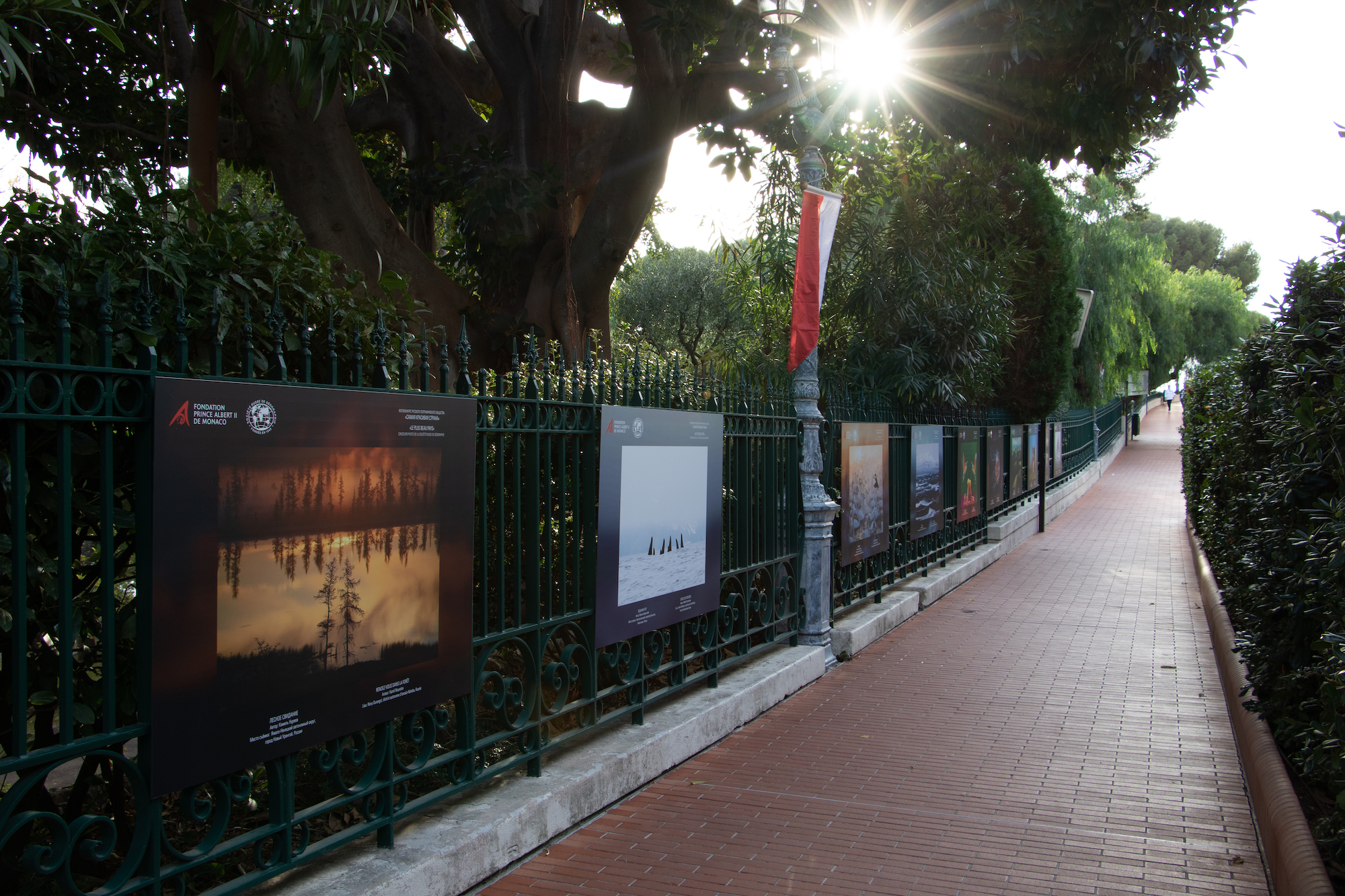 "Samaya Krassivaya Strana", an exhibition presented by the Russian Geographical Society in collaboration with the Prince Albert II of Monaco Foundation
Monaco
Events
The Prince Albert II of Monaco Foundation and the Russian Geographical Society are pleased to present the "Samaya Krassivaya Strana" exhibition on the gates of the Saint-Martin Gardens in Monaco, until 5 December 2021. The outdoor exhibition features 23 large-format photographs that allow the public to travel to the farthest reaches of Russia.
The exhibition is the result of the Russian Geographical Society's photography competition entitled "Samaya Krassivaya Strana – The Most Beautiful country", a large-scale project that brings together thousands of photographers every year. Launched in 2015, this competition dedicated to the environment aims to highlight the beauty of nature and the richness of biodiversity found in the vast country of Russia, while at the same time raising awareness on the importance of respecting the planet through the art of photography.
The Prince Albert II of Monaco Foundation is delighted to host the exhibition in Monaco and to present these works which echo one of its priority missions: to preserve the Earth's biodiversity to ensure a sustainable future for future generations.
Russian Geographical Society: The Russian Geographical Society was established by the highest authority of Nicholas I in 1845. It is one of the oldest geographical societies in the world. Nowadays, the Russian Geographical Society continues to follow the time-honored traditions established by its founders. Geographers, ecologists, geologists, ethnologists, statisticians, photographers, mass-media representatives, travelers and those, eager to learn about Russia and ready to help to preserve its natural riches cooperate with the Society.The Russian Geographical Society's expeditions played significant role in discovering Siberia and the Far East, Middle and Central Asia, and the World Ocean.
This exhibition is organised in collaboration with the Direction des Affaires Culturelles and the Department of Amenities of Monaco.