Back to the list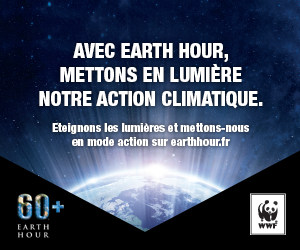 Saturday 19th March: Earth Hour, one hour for the planet
Monaco
At the request of H.S.H. the Sovereign Prince, the whole of the Monegasque community is invited to join the Government of Monaco and the Prince Albert II of Monaco Foundation for the 10th edition of the international initiative "Earth Hour" on Saturday 19th March 2016, focused on the following theme "Shine a Light on Climate Action".
For one hour, from 8.30 pm to 9.30 pm, lights in the Prince's Palace and the Principality's public buildings, including the Ministry of State, will be switched off for the occasion.
Initiated by the Word Wide Fund for Nature (WWF) in 2007, Earth Hour involves turning off lights and disconnecting non-essential electrical appliances for a period of one hour in order to promote energy saving, the reduction of greenhouse gas emissions and consequently help to combat global warming.
Last year, 172 countries, including the Principality of Monaco, and more than 7000 cities joined in the operation, with some of the world's most famous buildings being plunged into darkness: Big Ben in London, the Eiffel Tower in Paris, the Burj Khalifa in Dubai, the Great Wall of China and the Corcovado statue of Christ in Rio de Janeiro.
Today, raising public awareness of climate issues, one of the Prince Albert II of Monaco's priority missions, is all the more important as the latest data published by the Monegasque Institute of Statistics and Economic Studies have shown that since 1969 an average increase in the temperature in the Principality was 1.5°C in 2015.