Back to the list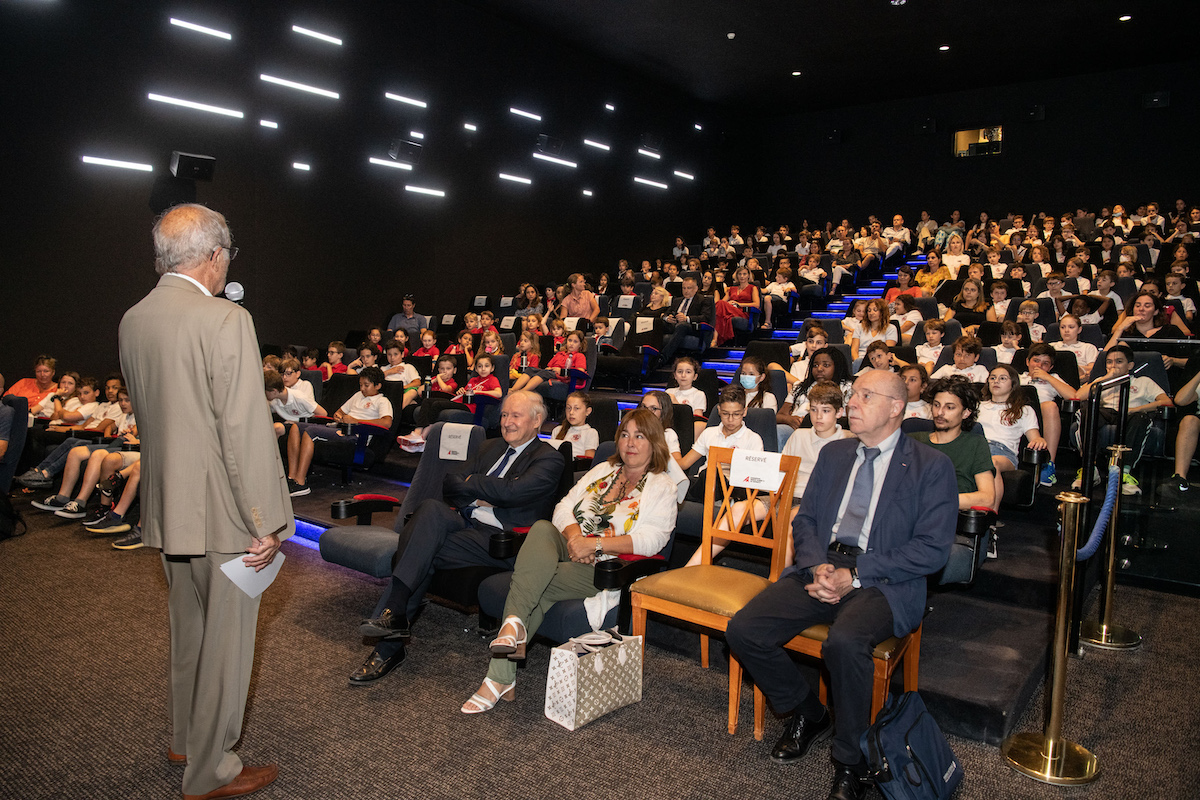 School screening of the documentary film "Ωcéans"
Monaco
Events
On the occasion of World Ocean Day, the Prince Albert II of Monaco Foundation and the Oceanographic Institute of Monaco were pleased to welcome the Principality's schoolchildren for a tribute screening of the documentary film "Ωcéans", directed by Jacques Perrin and Jacques Cluzaud in 2009, in the presence of TTSSHH Crown Prince Jacques and Princess Gabriella accompanied by their class.
The film examines the imprint that humankind imposes on wildlife and takes viewers to the heart of the oceans, from the polar ice caps to the tropics, to help them rediscover known, little-known and ignored marine creatures. This is an opportunity for the FPA2 and the IO to pay tribute to Jacques Perrin, who passed away last April, and who was a member of the IO Board of Directors as well as of the French committee of the Foundation and recipient of the Foundation's Special Prize in 2009.