Back to the list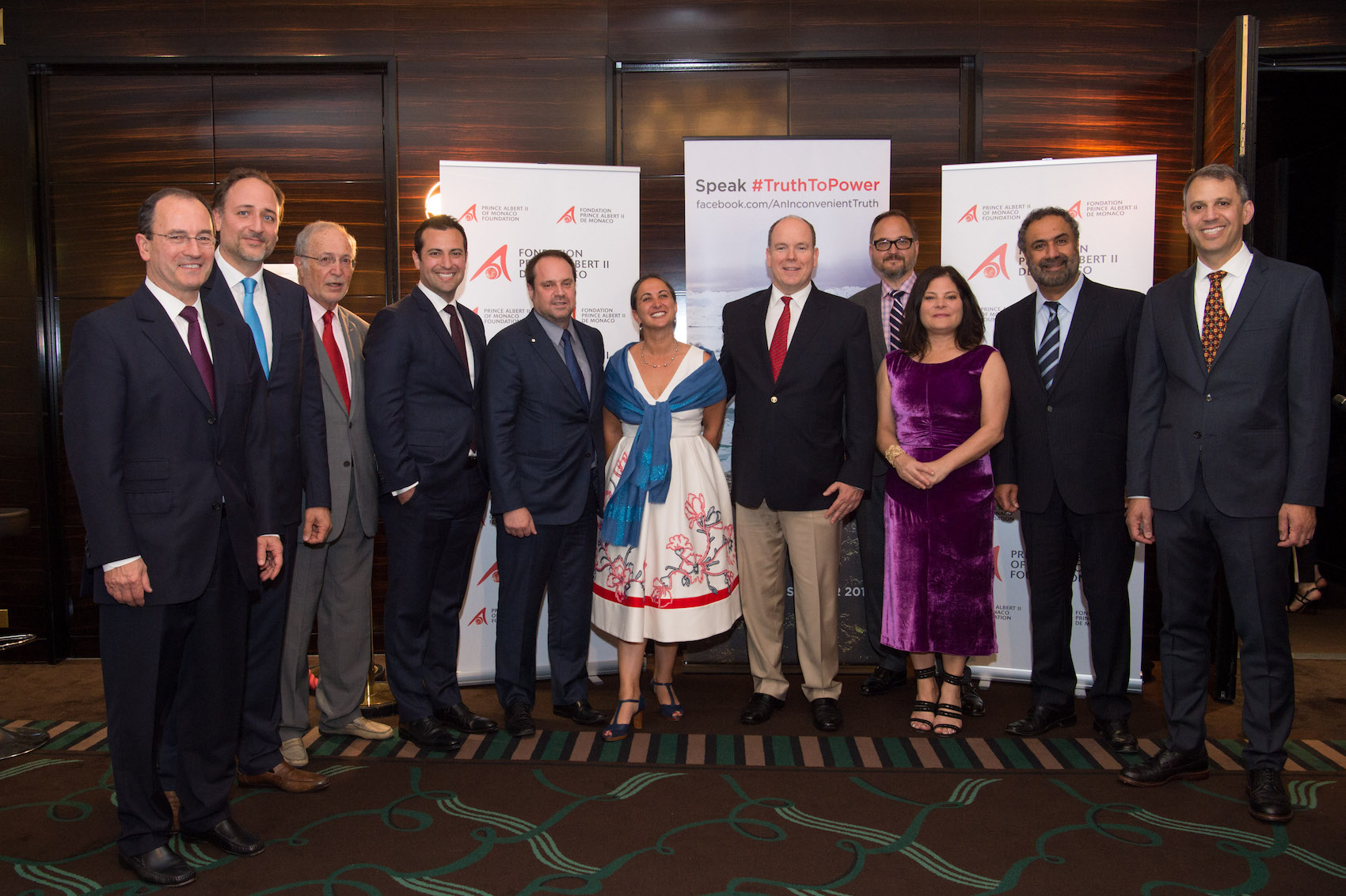 Screening of new documentary,
Monaco
The Prince Albert II of Monaco Foundation, Capricorn Investment and Participant Media hosted a screening of "An Inconvenient Sequel: Truth to Power" on 24th May 2017 at the Hotel Hermitage, in the presence of HSH Prince Albert II of Monaco. This feature-length documentary is the follow-up to "An Inconvenient Truth", with former US Vice President (1993-2001) and Nobel Prize winner Al Gore. Released in 2006 to huge success, the first film provided a candid depiction of the environmental situation worldwide and warned against the damage caused by global warming.
"An Inconvenient Sequel: Truth to Power" is directed by Bonni Cohen and Jon Shenk and distributed by Paramount Pictures. The film screened at the Cannes Film Festival on 22nd May 2017. It will be released in French cinemas on 1st November 2017 (in the USA on 28th July 2017).
A decade after AN INCONVENIENT TRUTH brought the climate crisis into the heart of popular culture, comes the riveting and rousing follow-up that shows just how close we are to a real energy revolution. Former Vice President Al Gore continues his tireless fight, traveling around the world training an army of climate champions and influencing international climate policy. Cameras follow him behind the scenes – in moments both private and public, funny and poignant -- as he pursues the inspirational idea that while the stakes have never been higher, the perils of climate change can be overcome with human ingenuity and passion.
"The Foundation (…) is also committed to raising the awareness of our contemporaries. In the face of these global challenges, we need everyone to get involved. And it is through explaining, through teaching, through awakening people's consciences, through real, meaningful stories, that we can guide and convince them. That is precisely the message of this film, which shows that truth – and the sharing of truth – is the key to our future" said HE Bernard Fautrier, Vice-President of the Prince Albert II of Monaco Foundation.
The screening was followed by a discussion with directors Bonni Cohen and Jon Shenk, and producers Jeff Skoll and Richard Berge.