Back to the list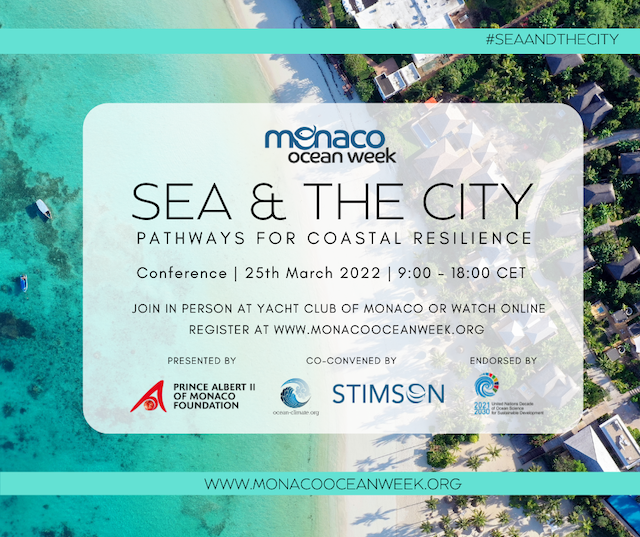 Sea & the City : pathways for coastal resilience
Monaco
Events
Coastal areas are at the forefront of climate change. Rising sea levels, increasing ocean temperatures, the intensification of extreme weather events, and more erratic rainfall are amplifying economic, social, and environmental vulnerability in coastal zones. Small Island Developing States and coastal Least Developed Countries are often the most affected and least able to prepare and respond to climate impacts. By 2050, one billion people are expected to be living in low-lying areas exposed to climate- related risks.
Coastal ecosystems when protected, provide key services to enhance climate resilience, and safeguard both blue economies and human wellbeing. Coastal habitats store blue carbon, provide protection from storms, improve water quality and enhance fisheries production.
Please join us as to review what's at stake in the coastal zone, identify tools for assessing vulnerabilities and promote solutions. The conference will build on the work of the conveners and partners, particularly focusing on nature-based solutions, as no regret options.
Recommendations from the symposium will be used by governments, industry, and civil society to inform improved decision making and take collective action to protect and enhance resilience of coastal and marine ecosystems to climate change to benefit societies and economies around the world.
The conference is convened under the presidency of HSH Prince Albert II of Monaco and organized by the Prince Albert II of Monaco Foundation in collaboration with the Stimson Center and the Ocean & Climate Platform.
The event will take place on Friday, March 25th 2022 and will be available to stream online : https://bit.ly/mow-live.
Discover the event's programme here.