Back to the list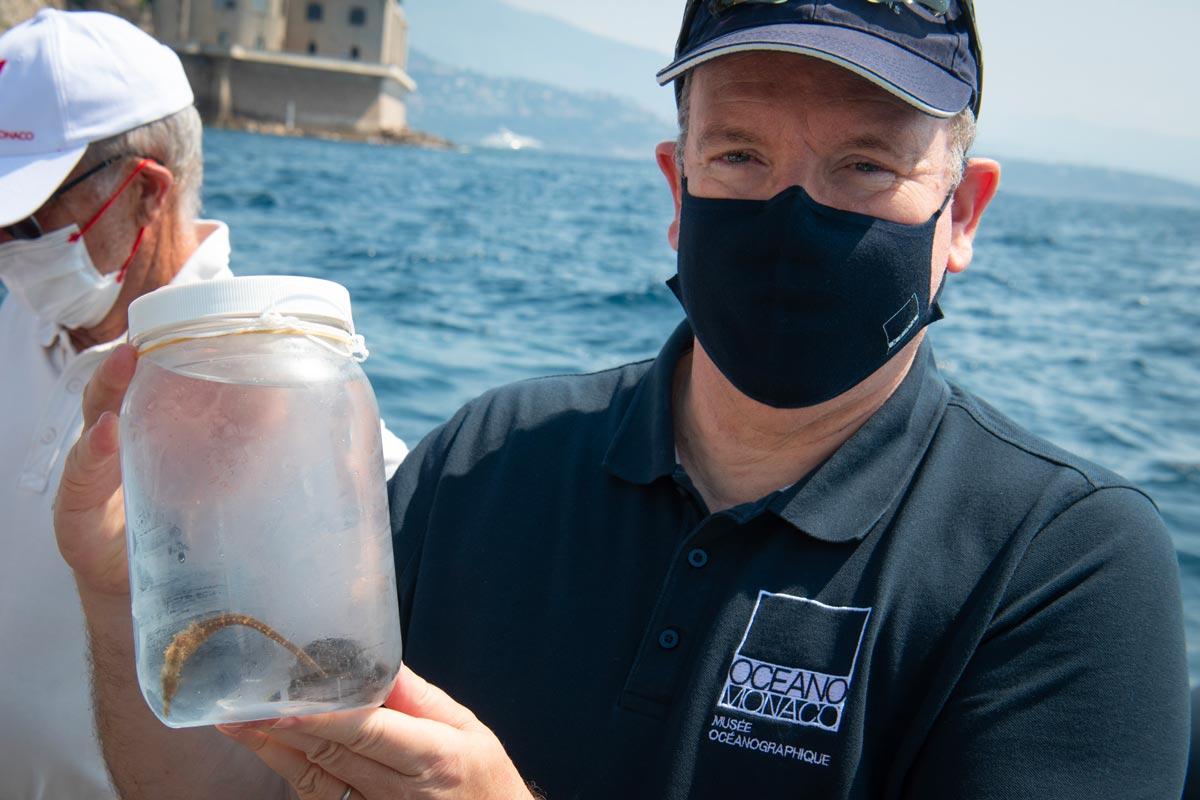 Seahorse populations in monegasque waters
Monaco
Progress report and future prospects

On Wednesday 16 June, the Prince Albert II of Monaco Foundation and the Oceanographic Institute released the initial conclusions of a groundbreaking study conducted on seahorse populations in Monegasque waters.

In the Mediterranean, seahorse species are considered by the IUCN as "near-threatened", which means that natural populations are decreasing and could even disappear if no corrective action is taken to improve the situation. In order to examine the situation of seahorse populations in Monaco's territorial waters in greater detail, the Prince Albert II of Monaco Foundation has joined forces with the Oceanographic Institute and its Centre Monégasque de Soins des Espèces Marines (CMSEM), as well as the BIOTOPE consultancy and the European seahorse specialist Patrick Louisy.

The objectives of the study are to
Increase knowledge of Monaco's seahorses and their habitats
Determine the best options for the protection of seahorses
Undertake the most relevant conservation actions

At the press briefing held this morning, Olivier Wenden, Vice President and Managing Director of the Prince Albert II of Monaco Foundation, said "The Prince Albert II of Monaco Foundation is delighted to have brought together local stakeholders to work on this conservation project for an emblematic Mediterranean species that is still very little studied. We are delighted that scientific requirements and participatory science are at the heart of this reference study on seahorses".


Robert Calcagno, Director General of the Oceanographic Institute of Monaco added: "This seahorse project is a good example of the vocation of the Monegasque Centre for the Care of Marine Species that we have opened in 2019. Acting for the benefit of marine life in Monegasque waters, alongside the Princely Government and within the framework of the Principality of Monaco's national strategy in favour of biodiversity, and in close association with passionate practitioners of the underwater world, in this case the CESMM divers. We are at the crossroads of science, politics and action in the field, for a living and beautiful Mediterranean".


Within the framework of this study, a certain number of procedures had to be tested in the event that the health of seahorse populations deteriorated in the future.
Amongst the actions carried out, juveniles were reared at the Monegasque Centre for the Care of Marine Species (CMSEM), following the expulsion of a pregnant male that had been collected at sea. This positive result confirmed that it was possible to accompany the birth of young seahorses in the best possible conditions. Before releasing them into the sea, the level of genetic diversity of these 7 individuals had to be determined in order to ensure that this would not disturb the genetic diversity of the recipient population.

All the steps of the protocol having been validated, the 7 juveniles were reintroduced at sea on Wednesday 16 June.
Four males, contained in a glass jar, were handed over to the divers by HSH Prince Albert II of Monaco at the end of the morning at the Saint-Nicolas rocks site. After a dive to a depth of 20 metres, the seahorses were transferred to a net that had been previously installed. They will spend the night there to acclimatise to their new environment, and will be released tomorrow morning!

The other 3 individuals, females, were released later in the day, at the Fontvieille breakwater. These males and females, from the same litter, were reintroduced in separate areas to prevent them from breeding with each other.
press release in French