Back to the list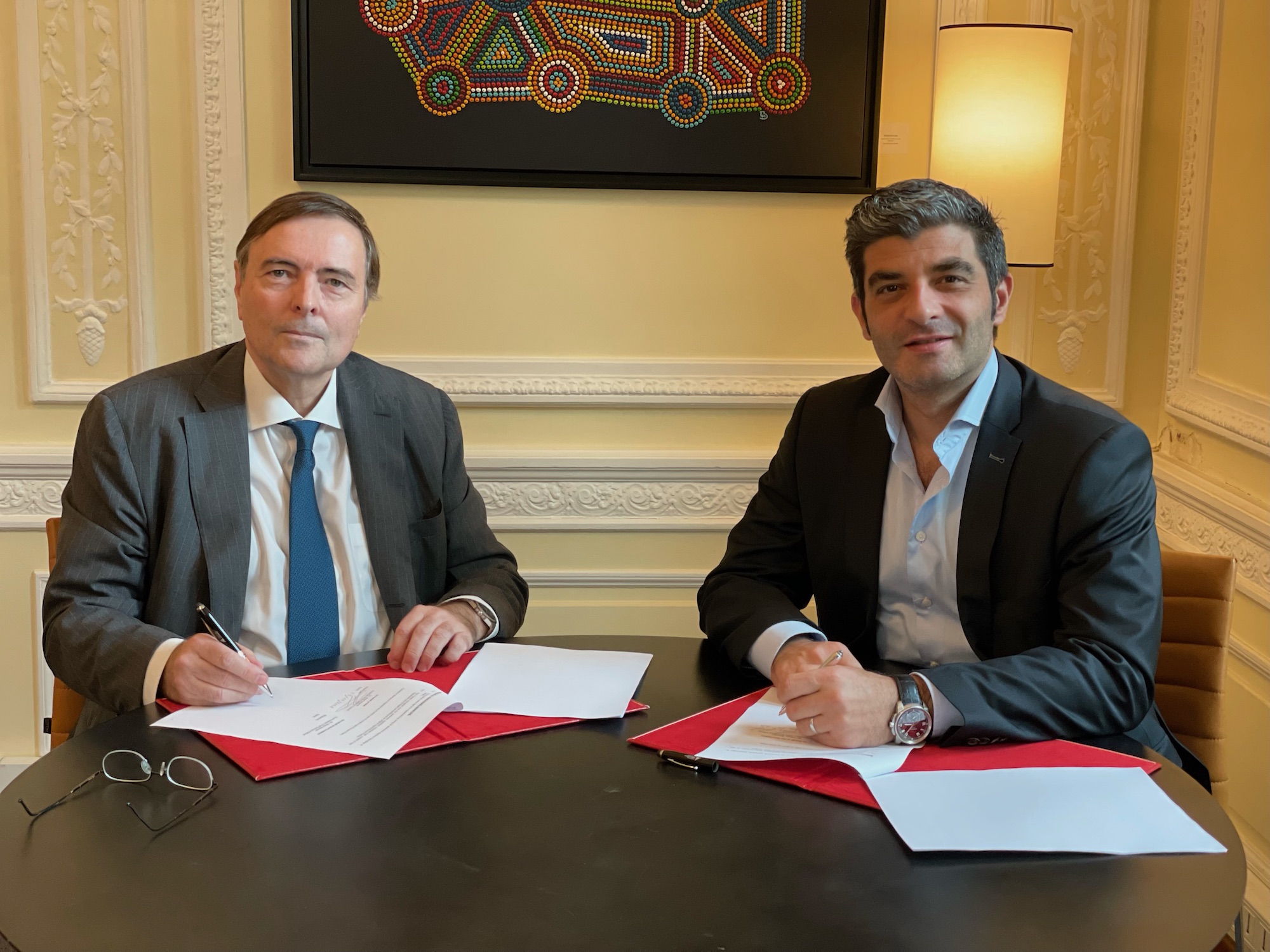 SEK International University and the Prince Albert II of Monaco Foundation sign a partnership agreement
Press release
On Thursday 25th November, Olivier Wenden, Vice-President and CEO of the Prince Albert II of Monaco Foundation and Dr Jorge Segovia, President of the Superior Council of the SEK International University, based in Ecuador, signed a partnership agreement aimed at developing joint actions in relation to the preservation of biodiversity.
One of the first collaborations will take place within the framework of the Prince Albert II of Monaco Foundation's 2022 Environmental Photography Award. The SEK University wished to be associated with this event, which meets the second ambition of this partnership, to raise awareness on sustainable development issues among the greatest number of people. The 2022 winner will have the great privilege of travelling to Ecuador to visit the University's research base in the Amazon forest.
SEK International University has a spectacular scientific station in the heart of the Ecuadorian Amazon, immersed in the Limoncocha Biological Reserve and next to the eponym lagoon. It provides the University's researchers, collaborators, students and research networks with a laboratory and meteorological station to carry out high-level research and community actions for the benefit of the indigenous Kitchwa population.
About SEK
Founded in 1892, SEK has a network of twenty-four schools and two universities, as well as a higher education centre, located in fifteen countries, including Spain, Chile, Ecuador, Costa Rica, Guatemala, the Dominican Republic, Mexico, Colombia and Paraguay. In addition, IES branded partner schools cover the United States, the United Kingdom, Hungary, Italy, Panama and South Africa. The university has been present in Ecuador for over 30 years. SEK promotes a holistic approach to education, based on ethical and moral values.
About the Prince Albert II of Monaco Foundation Environmental Photography Award
The Prince Albert II of Monaco Foundation Environmental Photography Award was launched in 2021, in honour of the Foundation's 15th anniversary. This annual award was created with the aim to reward photographers who put their creativity to good use in raising awareness on environment protection. The first edition "Humanity & Wildlife: crossed destinies, shared territories" was dedicated to the theme of wildlife with the intention of celebrating the beauty and variety of the world's wildlife, whilst also highlighting the plight of so many species, and the ways in which conservation efforts are attempting, and succeeding, to offer hope for the future. The Award was welcomed with success with nearly 6,000 entries from 1,400 photographers from across the world.