Back to the list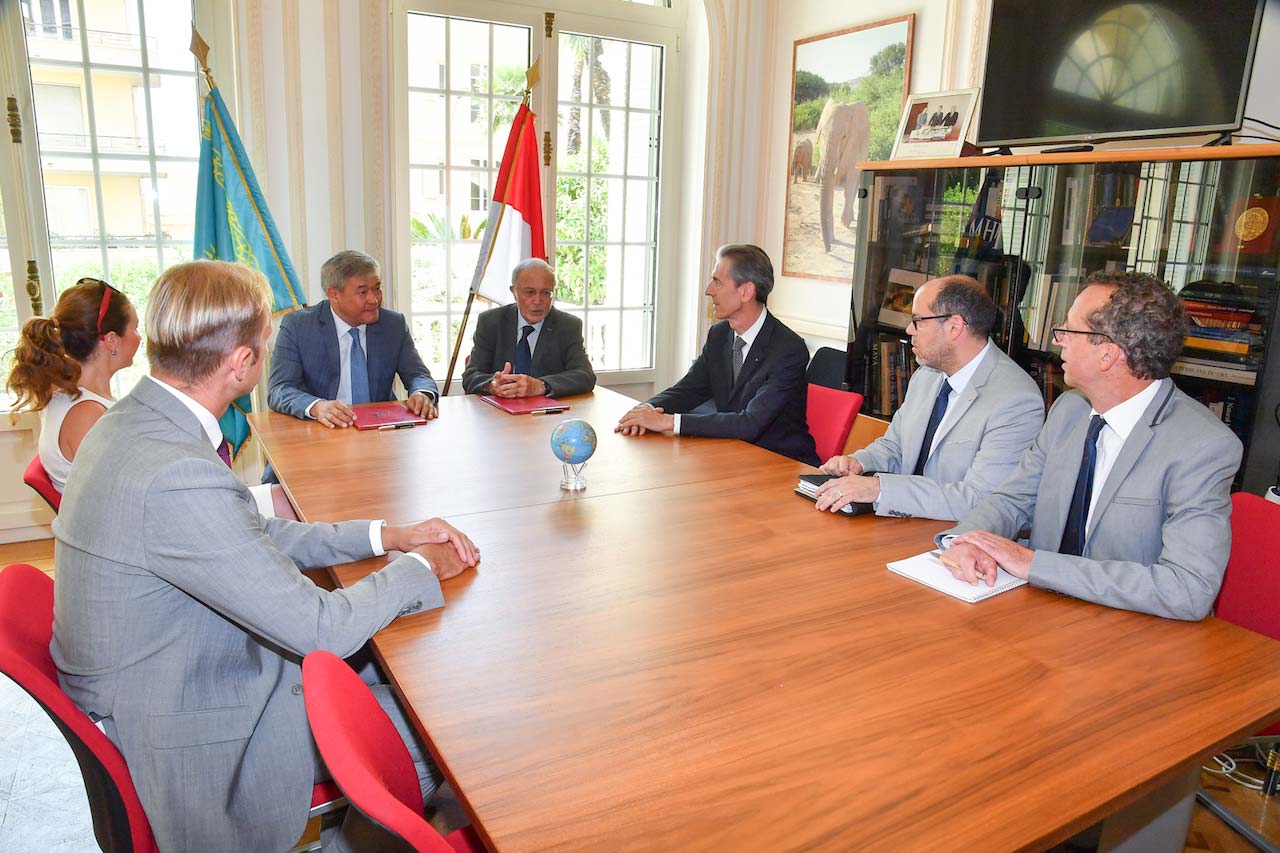 Signing of an Agreement between the Prince Albert II of Monaco Foundation and the International Green Technologies and Investment Project Center of Kazakhstan?IGTIC
Monaco
H.E. Bernard Fautrier, Vice President of the Prince Albert II of Monaco Foundation, and Mr. Rapil Zhoshybayev, Chairman of the International Green Technologies and Investment Projects Center (IGTIC) in Kazakhstan, proceeded with the signing this morning, Friday July 13th, 2018 at 11 a.m., of a partnership agreement which marks their shared commitment to work towards a sustainable economy. The ceremony took place in the presence of Mr. Gilles Tonelli, Minister of Foreign Affairs and Cooperation, as well as Mrs. Bibigul Khakimzhanova, Deputy Director of the Department for Foreign Affairs for IGTIC, and Mr. Andrey Kashechkin, Consultant for IGTIC.
IGTIC supports the ambitious goals of Kazakhstan's energetic transition, set by the national plan of action Kazakhstan 2050, which projects a 50% greenhouse gas emission reduction by 2050 as well as a 25% decrease in the country's electricity consumption by 2020 (Reference year: 2008).
Focusing its efforts in Central Asia (Kazakhstan, Uzbekistan, Kyrgyzstan, Tajikistan, and Turkmenistan), and more largely in Iran, Afghanistan, Mongolia, and Azerbaijan, IGTIC will work on the referencing of innovative and sustainable technologies which can be deployed and will contribute to the exchange of good practices and ameliorate the current legislation.
The Foundation will exchange with IGTIC through a technical and scientific partnership in project monitoring and the organization of conferences, round tables, and symposiums on environmental topics dealing with the energetic transition, green growth, and the preservation of the planet.