Back to the list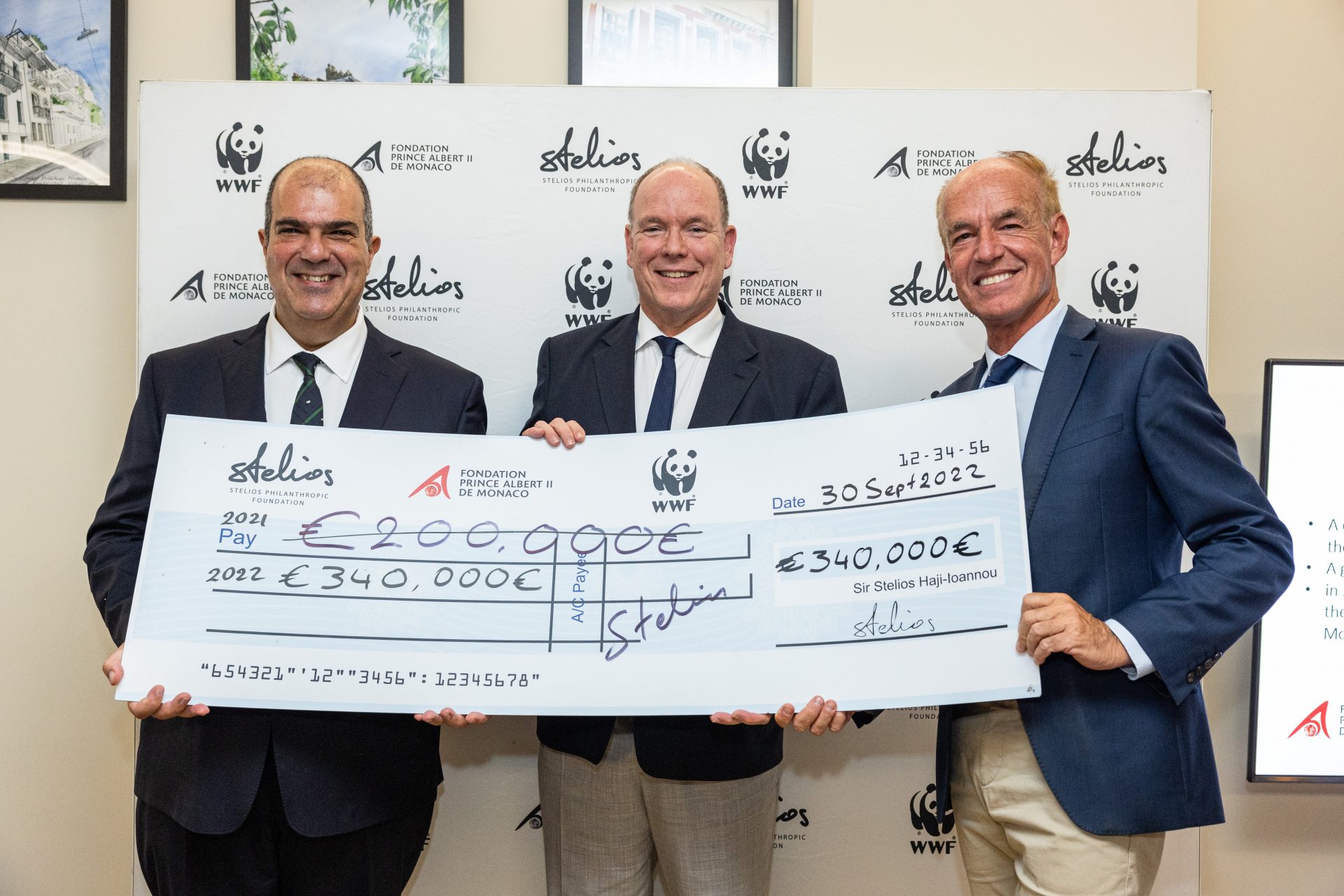 Stelios Philanthropic Foundation, WWF and the Prince Albert II of Monaco raise 340 000 euros in favor of Monk Seal preservation
Monaco
Events
On Friday, September 30, seventy philanthropists were invited by Sir Stelios Haji-Ioannou at an exclusive dinner at the Stelios Philanthropic Foundation's conference hall on the Port of Monaco in the presence of HSH Prince Albert II of Monaco and Marco Lambertini, Director General of WWF international.
The collective donations of 170,000 euro were matched by the Stelios Philanthropic Foundation and passed on equally to the Foundation of Prince Albert II and the WWF to help in the efforts to save the Mediterranean monk seal from extinction.
The sum raised this year was an all-time high for the 10th in a series of annual event between the three organizations. The 10 joint events since 2013 have raised cumulatively almost 1.6 million euro for the environment.
Strenghtening action for a better protection of the Monk Seal

The Prince Albert II of Monaco Foundation has been involved in monk seal conservation for many years, supporting projects in the Mediterranean since 2011, alongside WWF. Recognizing that there has been a lack of collaboration between different actors in this area, the Foundation has, since 2017, organized several expert meetings to define joint priority actions to protect this iconic species.

In 2019, the Foundation spearheaded the creation of the Monk Seal Alliance (MSA), which brings together five donor organizations (the Prince Albert II of Monaco Foundation, the Mava Foundation, the Fondation Segré, the Sancta Devota Foundation and the Thalassa Foundation) with significant experience of funding monk seal conservation projects. The goal is to expand existing actions and step up concrete efforts to protect the species.