Back to the list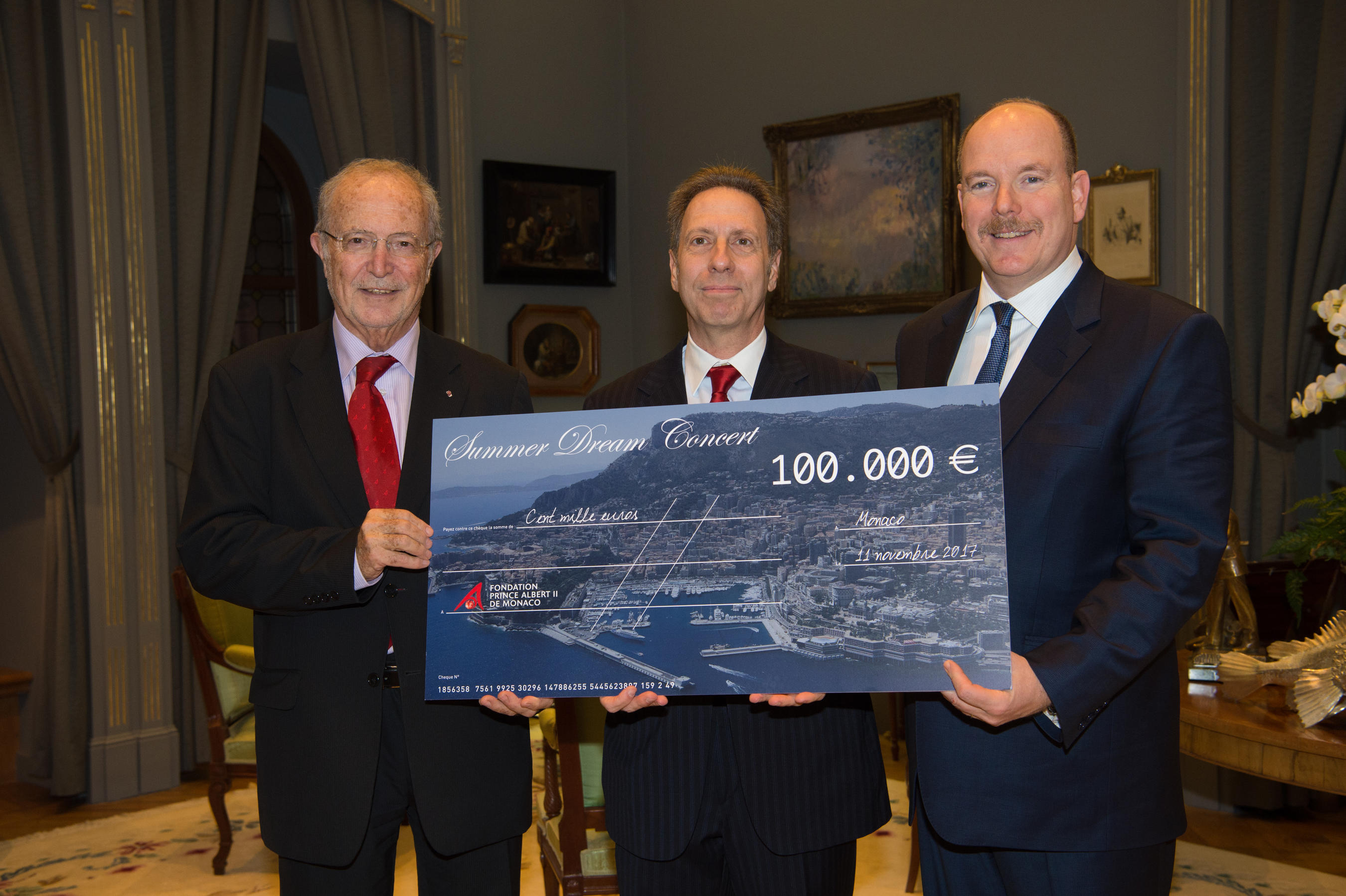 Summer Dream cheque in support of the Foundation
Monaco
The "Summer Dream" evening events started in 2011, with the aim of bringing together, for the evening, talented personalities who sympathise with the environmental causes that the Foundation defends. This year saw the Serbian violin virtuoso Nemanja Radulovic, winner of the 2014 Victoires de la Musique competition, delighting all lovers of music and the Arts with his "Double Sens" ensemble, performing in the presence of HSH Prince Albert II on 18 July.
The evening concert and the dinner prepared by Paolo Sari were held in support of a project run jointly the Prince Albert II of Monaco Foundation and one of its long-standing partners, BirdLife International, aimed at the protection of penguins, with 10 out of 18 penguin species currently at risk of extinction.
BirdLife International, world leader in bird protection, was formed in 1922 and currently has a global network of 122 partners, non-governmental environmental organisations established in 120 countries.
As a result of the fund-raising evening, a cheque for 100,000 euros was presented to the Prince Albert II of Monaco Foundation by Michaël Desjardins, the organiser of Summer Dreams, at the Prince's Palace on 21 November 2017.