Back to the list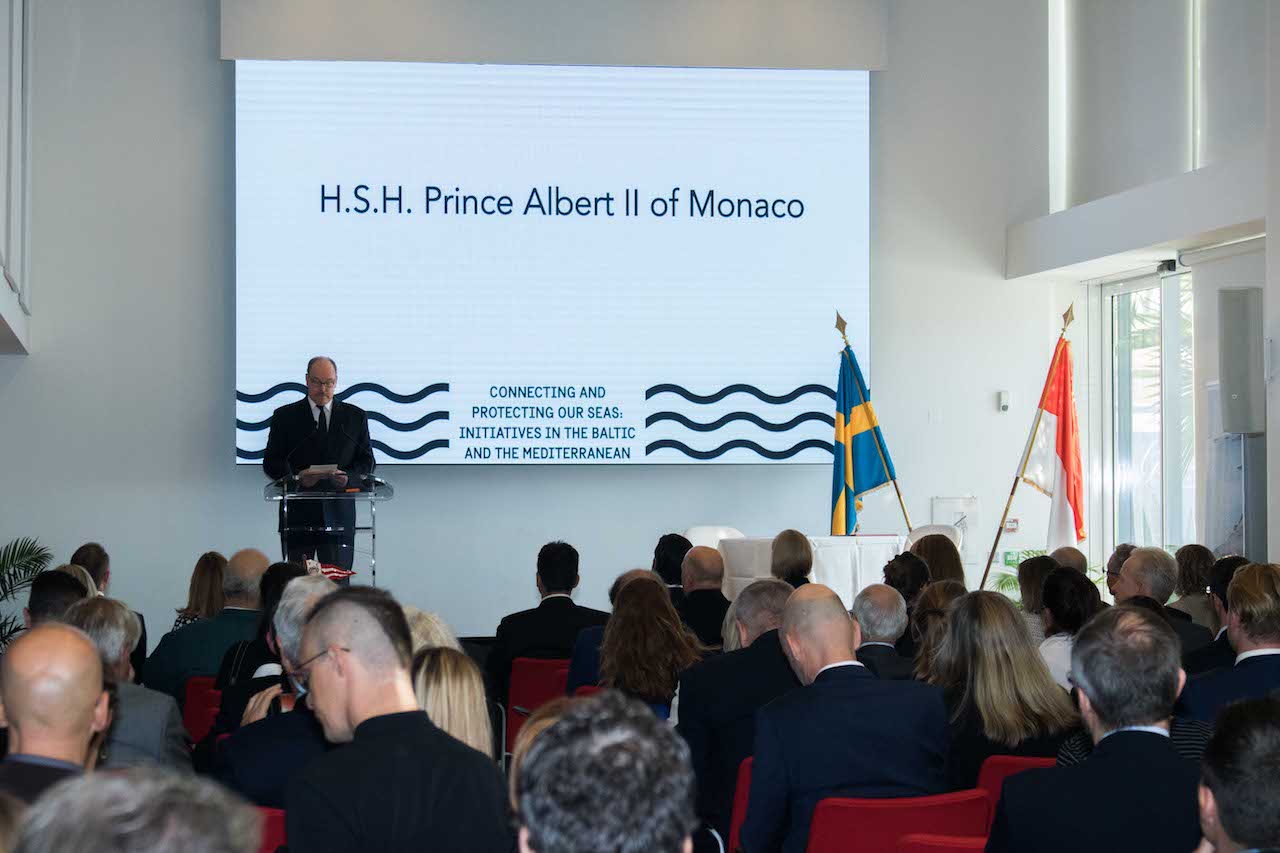 Sweden and Monaco join forces for ocean protection and sustainable shipping
Monaco
In the presence of HSH Prince Albert II of Monaco and HRH Prince Carl Philip of Sweden, the representatives of Sweden in France and Monaco together with their Monegasque counterparts are organising a high level event on 12th and 13th October 2017 devoted to ocean protection and sustainable shipping.

As a follow up to the Ocean Conference which was held at the United Nations in New York in June 2017, Sweden and Monaco are keen to join forces and to carry out concrete action, by fostering the exchange of experiences and know-how at this event in regard to ocean protection.

Both Sweden and Monaco are highly committed to sea conservation but also to supporting the implementation of sustainable development goal n° 14 (SDG 14) which is on the United Nations' agenda in 2030.

"Time is running out now and each one of us needs to make an effort to combat the disastrous threats to the future of our planet. It is only by uniting our efforts that we will be able to implement solutions which will enable our planet to find a sustainable way to survive" - HSH Prince Albert II of Monaco.

The Baltic Sea and the Mediterranean Sea are the focus of concern for both countries. Undertakings to improve the situation in these two seas have led Monaco and Sweden to develop research devoted to this issue, as well as cooperation involving stakeholders at various levels: governments, local authorities, universities and businesses.

"The oceans are fundamentally changing due to CO2 emissions. Over 90% of the greenhouse gas emissions that humans have inflicted on the planet since the '50s have been absorbed by the oceans. And we are only beginning to comprehend the thorny issue of ocean acidification, global warming and deoxygenation".

- Isabelle Lövin, Sweden's Minister for International Development and Climate, Deputy Prime Minister.