Back to the list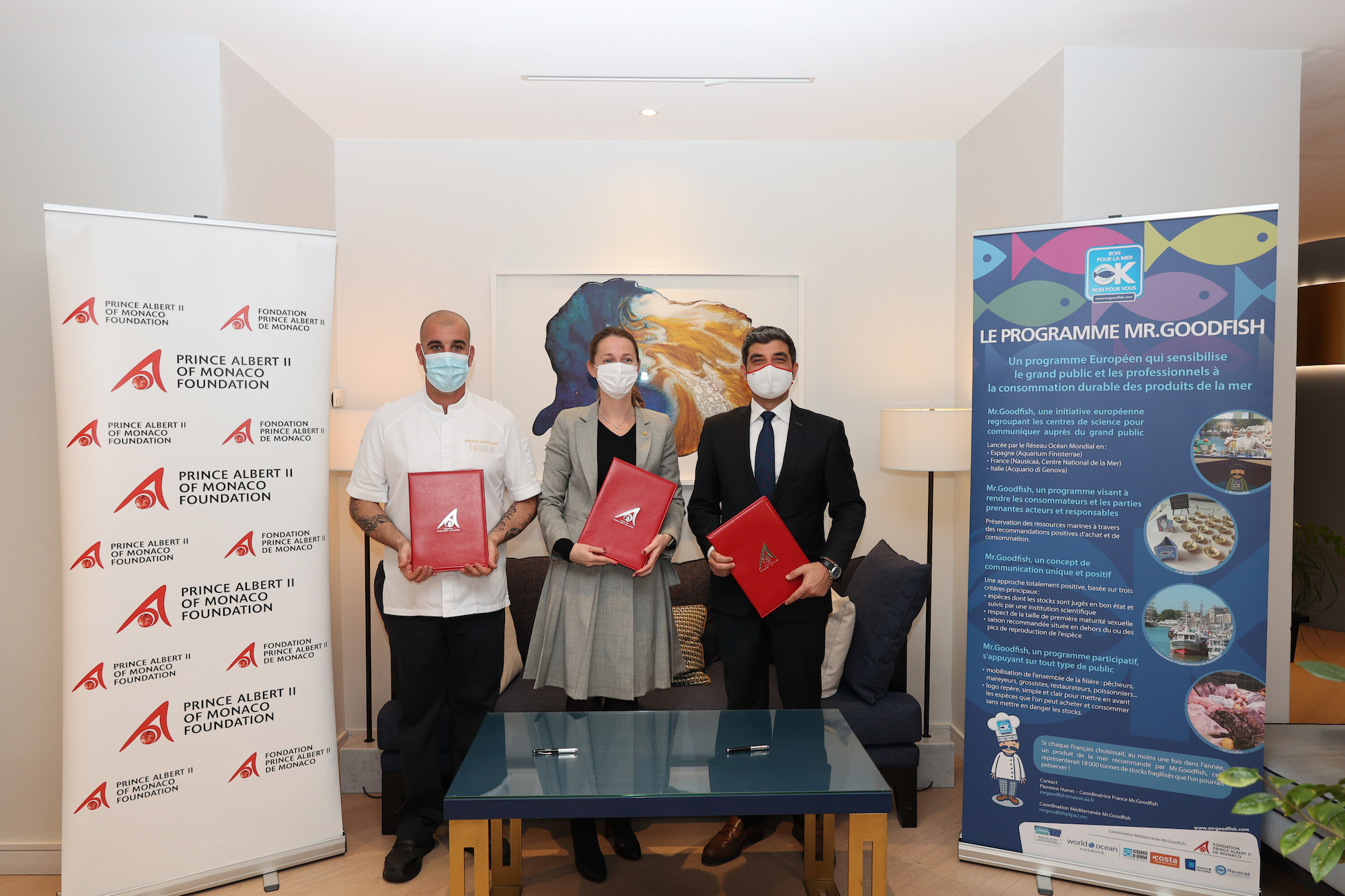 Tavolo, the Columbus hotel restaurant joins forces with the Prince Albert II of Monaco Foundation for a sustainable seafood consumption
Monaco
Initiative
On Tuesday 26 January 2022, Victoria Stevenson, General Manager of the Columbus, and Olivier Wenden, Vice-President and Managing Director of the Prince Albert II of Monaco Foundation, met to formalise the commitment of the "Tavolo" restaurant through the signing of the Mr. Goodfish partnership agreement.
Launched in 2010, under the aegis of the Nausicaa aquarium, the Mr. Goodfish programme was born of a simple observation: far too many marine species are overfished and threatened with extinction, whereas many are little-known, abundant and, moreover, delicious. The Prince Albert II of Monaco Foundation has been coordinating the programme for the south-east region of France and Monaco since 2013, following its commitment to the preservation of marine species.
By joining the programme, Tavolo is committed to promoting species recommended by Mr. Goodfish in its menus.

"We are delighted to have Tavolo as a member. By offering sustainable seafood, the chef contributes to changing consumer habits and promotes sustainable seafood products. He enhances his know-how and creativity by offering new or little-known products", emphasises Olivier Wenden, Vice-President of the Prince Albert II of Monaco Foundation.
A new step in Tavolo's environmental commitment
Tavolo is already involved in an eco-responsible approach to promoting local and seasonal products and combating food waste. As such, it has been labelled a "committed restaurant" by the Prince's Government.
"We are delighted with this new affiliation which allows us to continue our environmental initiatives!" declared Victoria Stevenson.