Back to the list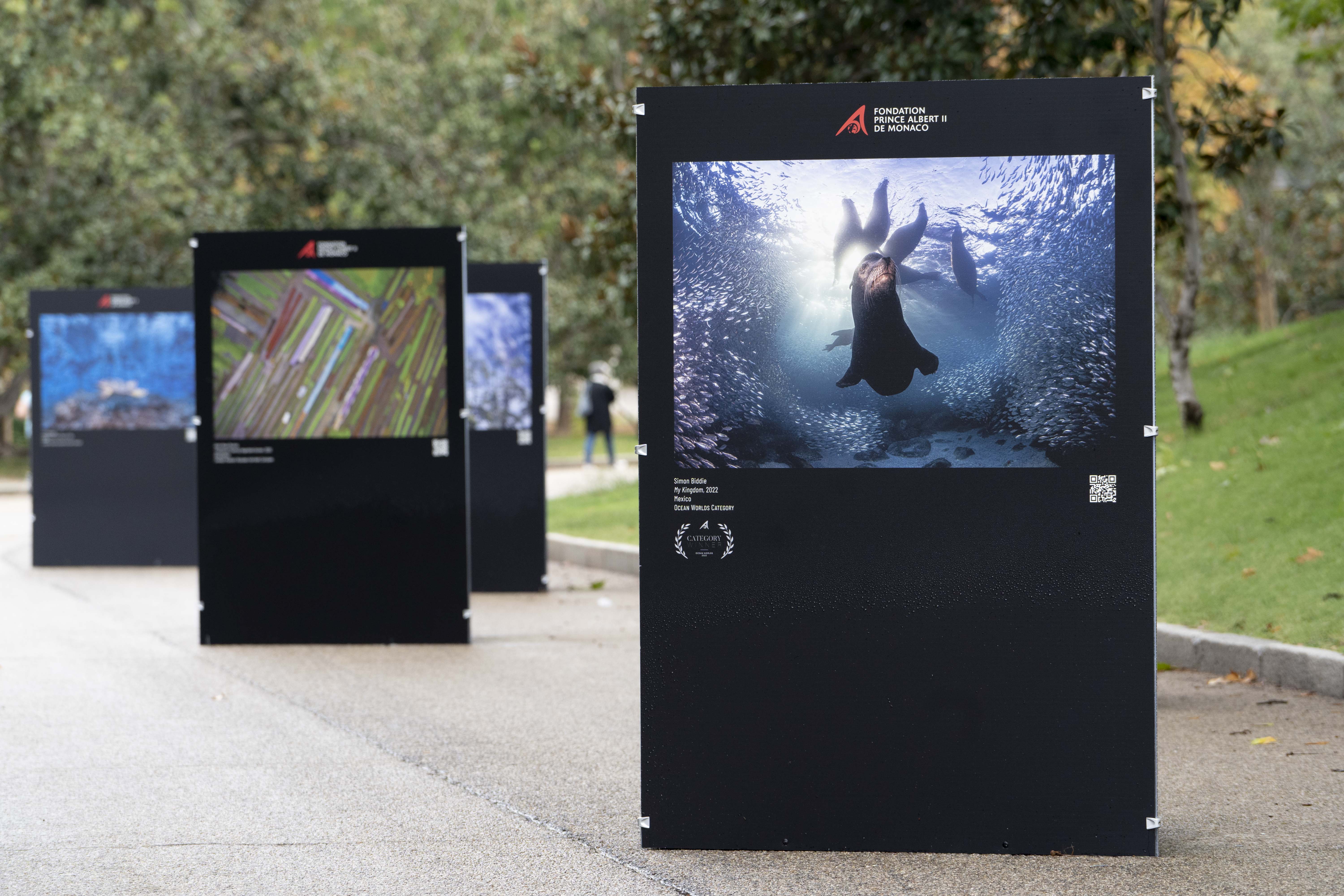 The 2023 Environmental Photography Award displayed in Madrid
Events
Spain
The exhibition for the 2023 edition of the Prince Albert II of Monaco Foundation Environmental Photography Award will be on show in the heart of the Retiro Park in Madrid from 19 October to 30 November 2023.

After successfully presenting the 2021 edition last year, the Spanish branch of the Foundation, chaired by Carol Portabella, decided to repeat the experience. 36 large-format photographs have been installed outdoors in the heart of Madrid to raise public awareness of the issues of climate change, biodiversity loss and resource depletion.

Thanks to QR codes on the panels, the public can discover the stories behind these images and the messages that the photographers wanted to convey through their work. This content is also available online for those who are unable to visit the capital.

The Prince Albert II of Monaco Foundation Environmental Photography Award 2023 continues its commitment to the living world and reaffirms its determination to show the many facets of our planet: an incredible biodiversity to protect, a fragile natural heritage to defend, resilience to nurture.

With just a few days to go before the competition closes for the 2024 edition (entries can be submitted here until 5 November), the Foundation is delighted the public's enthusiasm for these environmental photographs, which evoke wonder, amazement and indignation. Emotions that are more than ever essential for getting people to react and encourage mobilization.

Find out more about the 2023 Environmental Photography Award, the composition of the jury and the shortlisted images.