Back to the list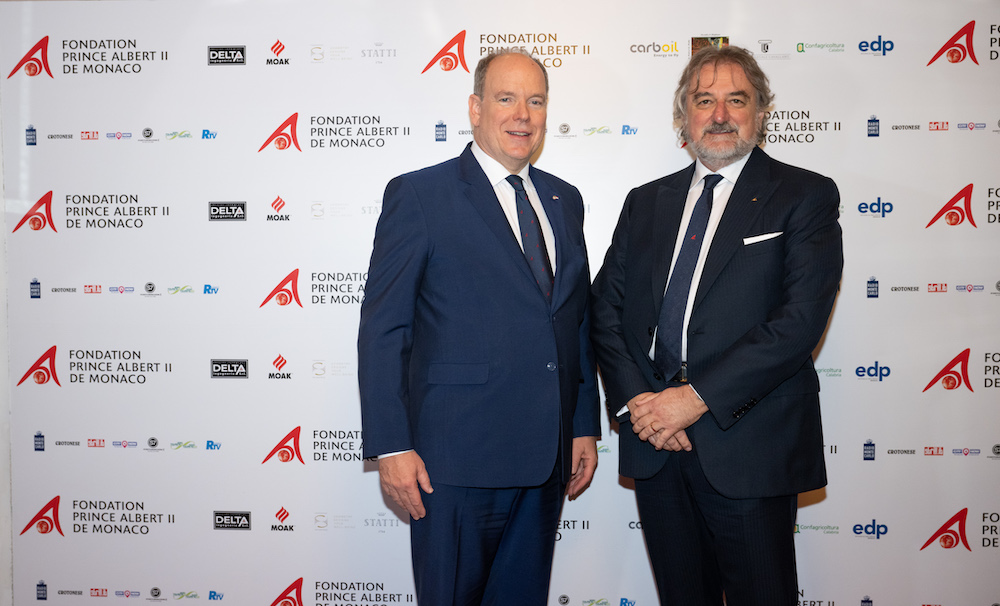 The city of Reggio Calabria supports the environment at a prestigious Gala evening organised by the Italian branch of the Foundation
Events
Press release
Italy
Last Monday, November 7th, in a splendid location set on the coast of Reggio Calabria facing the Strait of Messina, the Italian branch of the Prince Albert II of Monaco Foundation gathered high-level guests and local and Monegasque business leaders for an exclusive Gala evening in the presence of His Serene Highness Prince Albert II of Monaco, with the aim to support the Foundation's commitment to protecting and progressing Planetary Health.
The evening - hosted by Gigi Miseferi, a talented artist from the region – was introduced by the screening of a short film on the Foundation's action followed by a welcome speech of the President of the Foundation's Italian branch, Dr Marco Colasanti and the City's Mayor. In his address, HSH the Sovereign reiterated the urgency of concrete action needed to tackle climate change. He reminded the guests that only concerted action between scientists, international organisations and the economic, political, and civil society can enable the development of ethical and sustainable solutions. The Sovereign then thanked all guests for the sensitivity shown by their presence.
The evening followed with a show by renowned Italian artist, Fabio Concato, who with the customary elegance that distinguishes his performances, lent his contribution to support the noble cause pursued by the Foundation and paid tribute to the Sovereign with his most famous musical pieces.
All proceeds from the auction will benefit the Foundation's projects and initiatives aimed at combatting climate change, safeguarding biodiversity, managing water resources, and fighting desertification.