Back to the list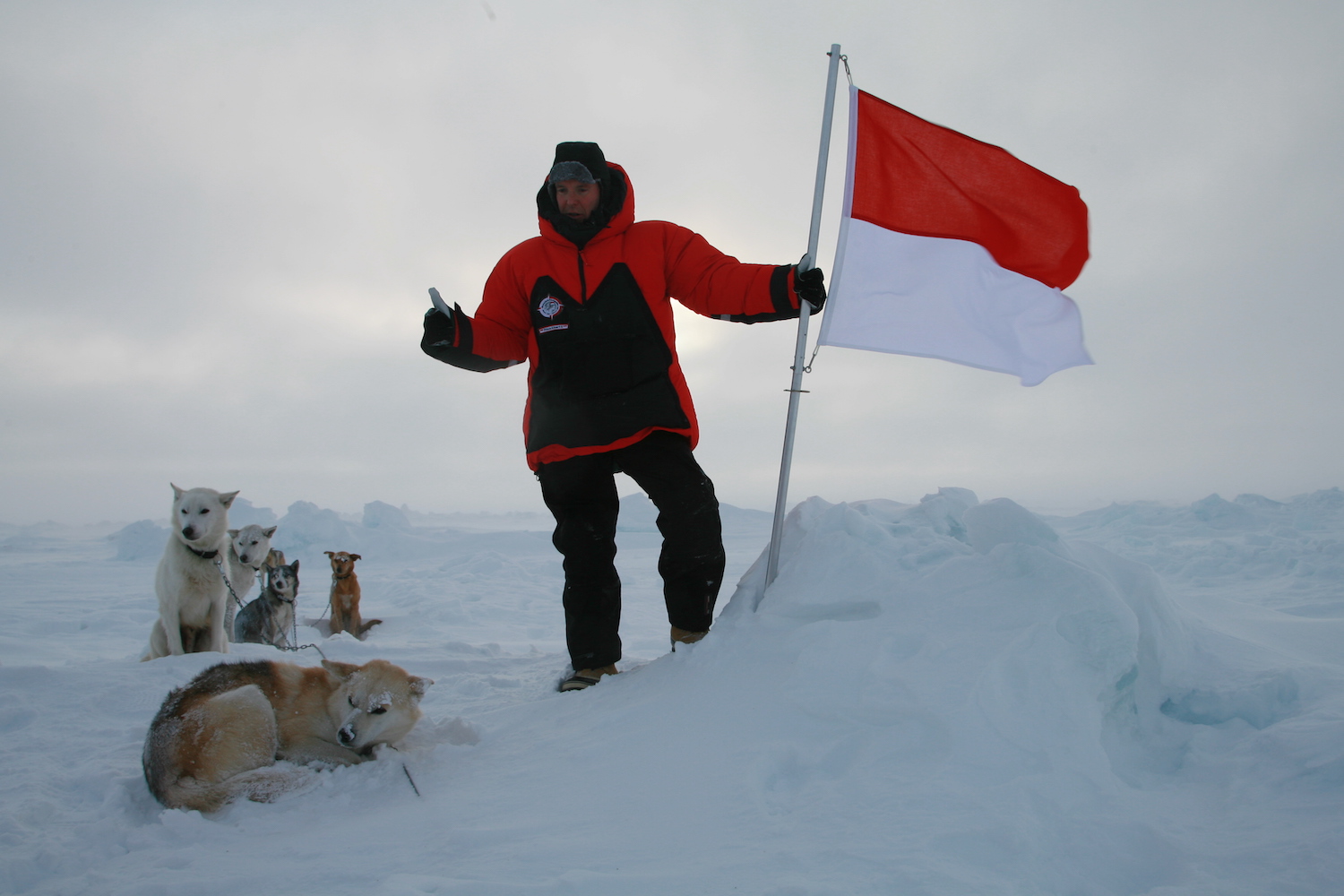 The Cold is Getting Hot, Raising the Voice of the Polar Regions
Initiative
In a powerful op-ed published this Wednesday 12 October 2022 in the Boston Globe, HSH Prince Albert II of Monaco calls for "giving a voice to polar regions through the eyes and minds of experts and communities that know them."
While my expedition to the South Pole in 2009 emphasized the need to accelerate global action, my latest visit to the Arctic in June confirmed that the world community has not been paying enough attention to these remote areas and is not fully cognizant of the changes they are experiencing that will impact all nations worldwide.
The Prince Albert II of Monaco Foundation is therefore launching, through its Polar Initiative, a video awareness campaign involving experts in the field.
Click here to read the full op-ed.
*****
The Polar Initiative
Polar regions have been a priority geographical area for the Prince Albert II of Monaco Foundation from the start; upon years of allocating grants to recipients, the Foundation has built an extensive network of partners and friends involved in polar issues. Further, strongly led by the personal commitment of sovereign princes, Monaco institutions have engaged in polar work, building on science and explorations led by Prince Albert Ist and expeditions to both poles by HSH Prince Albert II. The Polar Initiative is working towards a better understanding and protection of polar ecosystems, with the objective to generate greater influence and impact benefitting the protection of the polar regions.
The initiative targets areas of traditional interest to the Foundation that are science, policy, capacity building and conservation action.
"Giving a voice to polar regions" campaign
The campaign is a follow-up to the Polar Symposium "The cold is getting hot" organized by the Prince Albert II of Monaco Foundation as part of its Polar Initiative in Monaco in February 2022. A first step was taken with the call for stronger action and better preservation of the polar regions and our Planet at the side-event during the UN Ocean Conference in Lisbon in June 2022. In order to bring the voice of scientists even further, a series of short video interviews with scientists and personalities committed to the Poles has been produced. The campaign starts with first 9 videos that will be broadcasted from 16 October twice a week (on Sundays and Wednesdays) in the run-up to COP 27, on the Prince Albert II of Monaco Foundation's channels.
Entitled "Giving a voice to polar regions" the series addresses conservation issues by theme from the role played by polar oceans to the global climate to the role of women in polar and ocean research. The campaign will also shade a light on ocean science in polar regions, the importance of Sea ice, the link between cinema and science to make accessible scientific knowledge, but also on ocean acidification, polar governance and challenges.
Read the op-ed