Back to the list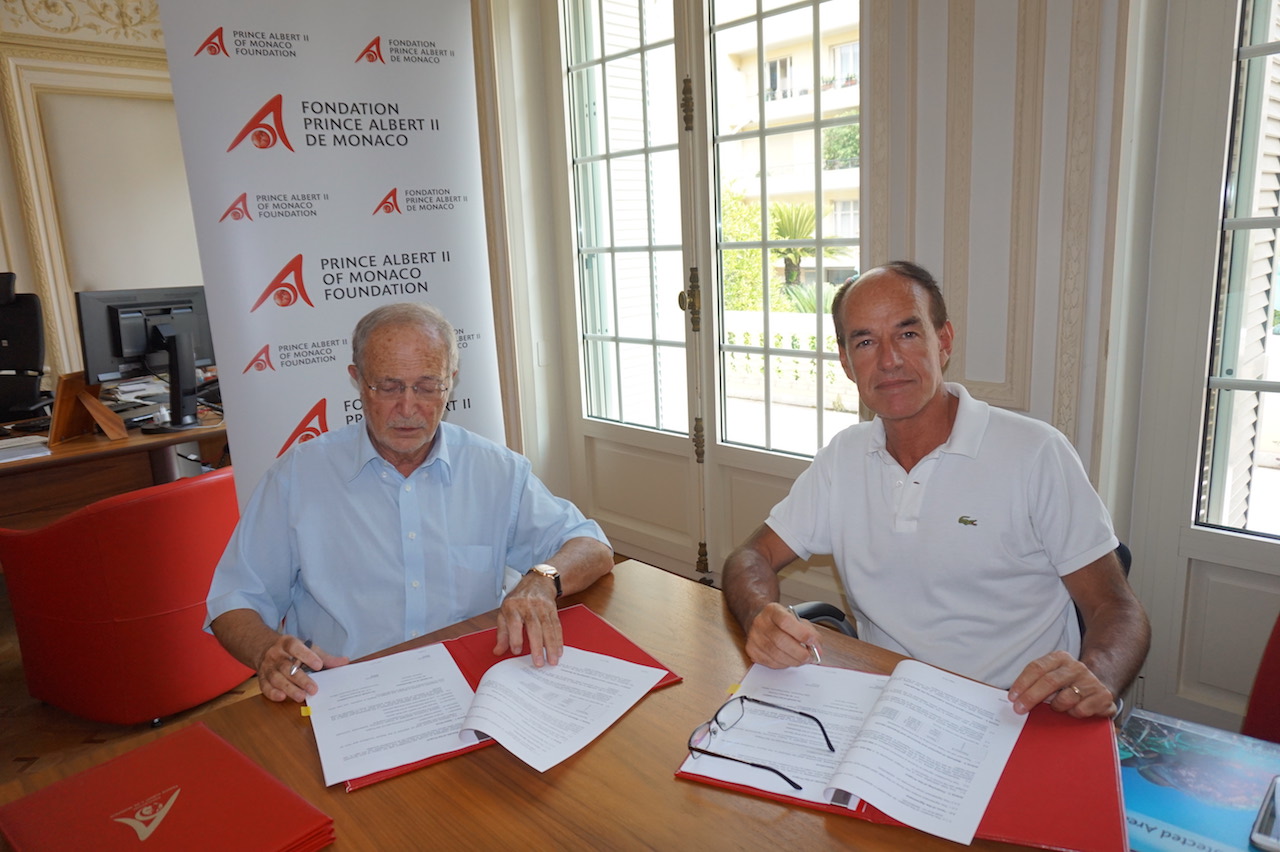 The Foundation and WWF sign the 4th phase of their ?bluefin? tuna project
Monaco
In January 2008, on the initiative of its President, HSH Prince Albert II of Monaco, the Prince Albert II of Monaco Foundation and WWF signed a partnership to save the bluefin tuna from extinction. The aim of the project is to promote responsible consumption, to create a marine sanctuary protecting one of the last breeding areas in the Mediterranean and to implement a scientific campaign which involves the live capture, measurement, tagging (conventional and satellite) and release of bluefin tuna, in order to improve scientific knowledge of the species.
On 11th July 2017, Marco Lambertini, Director General of WWF International and HE Bernard Fautrier, Vice-President of the Prince Albert II of Monaco Foundation signed a new partnership agreement which represents the fourth phase of the "bluefin tuna" project.
ICCAT's (International Commission for the Conservation of Atlantic Tunas) Standing Committee on Research and Statistics is organising a meeting to assess bluefin tuna stocks, from 20th to 28th July 2017. Should ICCAT's 2017 stock assessment confirm that bluefin tuna stocks in the Atlantic and Mediterranean are close to Maximum Sustainable Yield (MSY), the fishing sector should subsequently implement a management plan, not a recovery plan, in order to guarantee effective long-term monitoring of the species. The fourth phase of the project will focus on this perspective.
As a backdrop, the Foundation is keen to offer its support to artisanal fishermen in the Mediterranean. As such, it attended a meeting in early February 2017, with Corsican fishermen, to give thought to the most appropriate way of helping them and of distributing fishing permits and quotas more efficiently.