Back to the list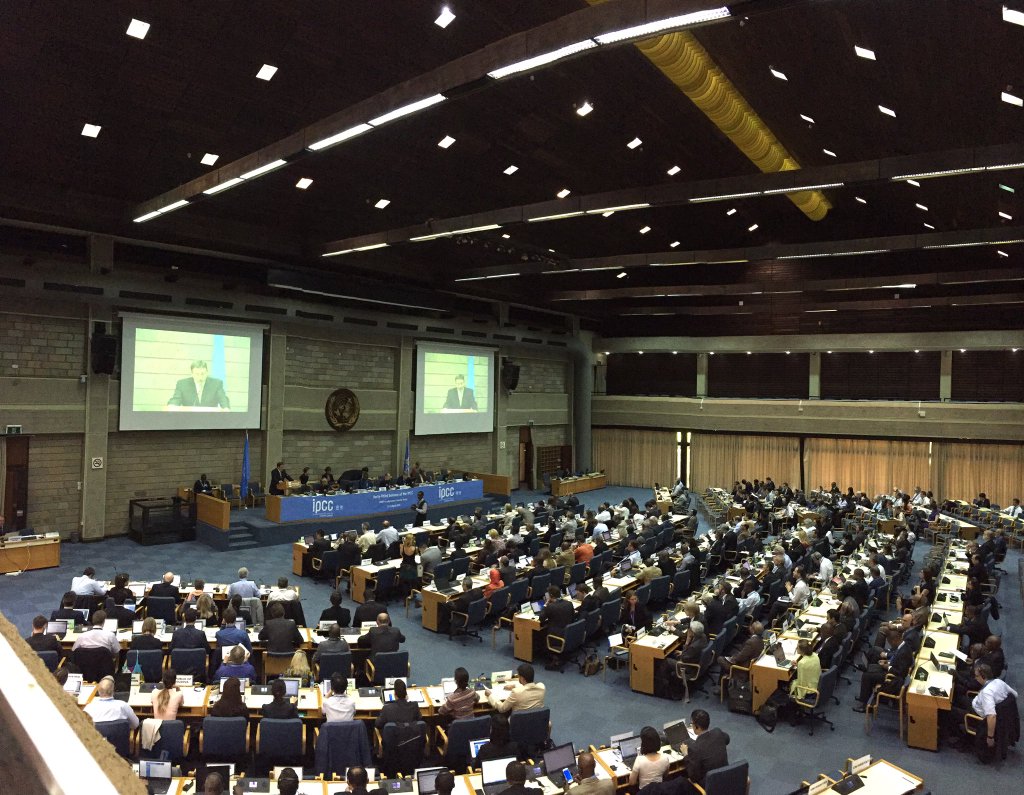 The IPCC decides to produce a Special Report on the Ocean
Monaco
The Intergovernmental Group on Climate Change (IPCC), the 43rd working session of which concluded on April 13th, 2016 in Nairobi, has approved the establishment of three Special Reports (1), one of which will be focused on interactions between the climate, ocean and cryosphere.
On the initiative of HSH Prince Albert II of Monaco, his Foundation approached the IPCC during its 41st session in February 2015, asking it to produce a Special Report on the Ocean.
For more than a year, the Prince Albert II of Monaco Foundation and the Government of Monaco have continued their efforts to stress the importance of this initiative and the issues at stake. This work was conducted in partnership with the "Ocean and Climate Platform" which brought together, prior to COP 21 in Paris, close to 70 international players from the scientific community, civil society and the business world.
"Ocean's Call for Climate", a petition launched by the Platform, received over 30,000 signatures to urge signatory countries of the United Nations Framework Convention on Climate Change to place the ocean at the heart of the climate agenda.
The strong mobilisation of States for ocean/climate issues was confirmed at COP 21 by the signing of the Declaration "Because the Ocean" by 22 countries. This Declaration, initiated by Monaco and Chile, and signed personally by HSH the Sovereign Prince, called on the IPCC to produce a Special Report on the Ocean in the light of the alarming consequences of global warming and increased greenhouse gas emissions on oceans.
Acidification and rising sea levels are some of the effects which already are having a major impact on the lives, economy and security of thousands of people worldwide.
The inclusion in this report of issues relating to the melting of the cryosphere – the frozen parts of the Earth including the Poles – another major concern for the Prince Albert II of Monaco Foundation, will provide extremely useful input for responding to the questions raised by rising sea levels, the latest studies of which show that they could be much higher than anticipated.
The decision of the IPCC to produce a Special Report on the Ocean and the cryosphere is an extremely powerful signal, encouraging the international community to continue its efforts, not only as regards the sound governance and protection of the oceans, but also to fully integrate them into national and international climate policies.
This decision, obtained thanks to the sustained efforts of the Principality, marks a major milestone for Planet Ocean.
---
(1) During these meetings the IPCC decided to publish three special reports:
- "Impacts of global warming of 1.5°C above pre-industrial levels and related global greenhouse gas emission pathways", report requested by the UNFCCC in the Paris Agreement.
- "Climate Change, Desertification, Land Use Changes and Food Security"
- "Climate Change, Oceans and Cryosphere".