Back to the list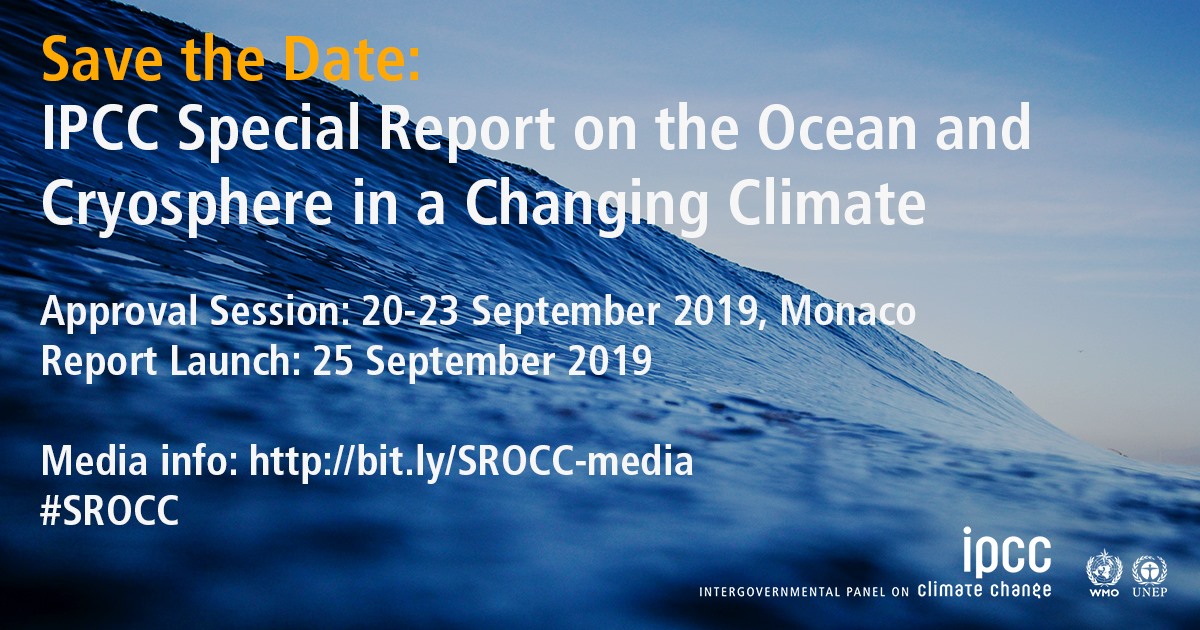 The IPCC will launch its Special Report on Ocean and Cryosphere on next September 25th in Monaco
Monaco
The Intergovernmental Panel on Climate Change (IPCC) will hold its 51st session in the Principality of Monaco from 20 to 23 September 2019, at which the Special Report on the Ocean and Cryosphere in a Changing Climate Context (#SROCC) assessing the physical processes and impacts of climate change on ocean, coastal, polar and mountain ecosystems will be examined.
The report also assesses the consequences for human communities and options for people to adapt to climate-related changes for a more sustainable future.

Under the impetus of the Sovereign Prince, the Principality of Monaco and the Prince Albert II of Monaco Foundation have mobilised strongly to implement this special report, due to the worrying consequences of global warming and the increase in greenhouse gas emissions on the Ocean.

The report will be made public at a press conference on Wednesday 25 September at 11 a.m. at the Oceanographic Museum in Monaco in the presence of the authors.
Requests for accreditation must be submitted directly to the IPCC website before 13 September: https://www.ipcc.ch/2019/08/14/media-registration-srocc-p51/
The IPCC, as part of its 6th assessment round, published in October 2018 a special report on the consequences of a global warming of 1.5°C and in August 2019 a special report on climate change and land on climate change, land degradation and food security. The Special Report on the Ocean and Cryosphere in a Changing Climate Context will be the third special report in this cycle.