Back to the list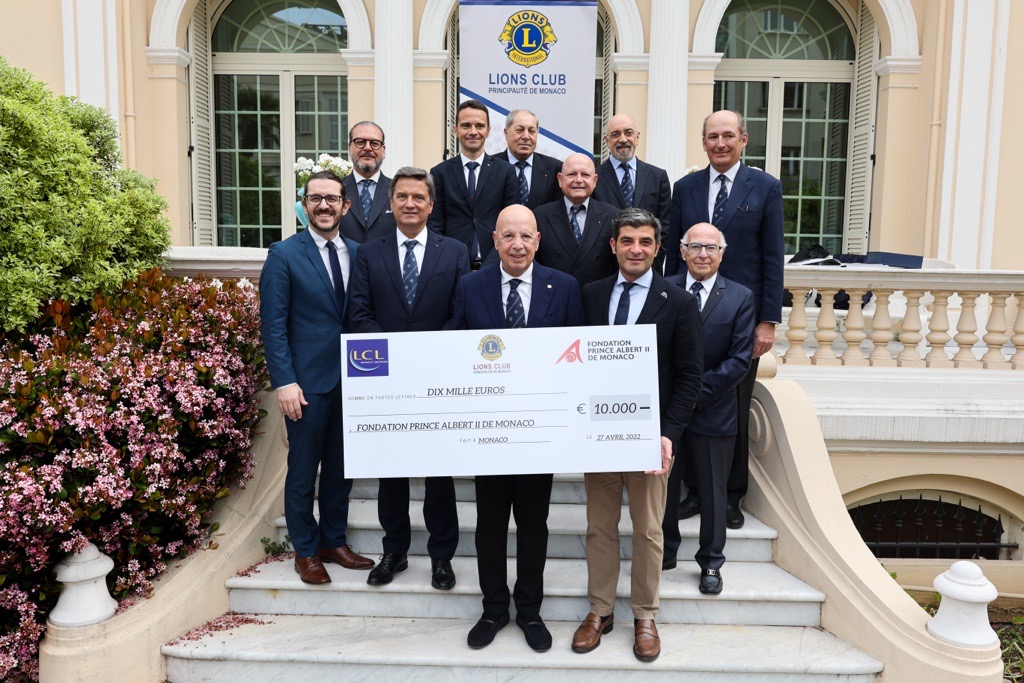 The Lions Club of Monaco makes a donation to the Prince Albert II of Monaco Foundation
Monaco
In support of the Pelagos Initiative
On 27 April, the President of the Lions Club of Monaco, Isidoro Miele, accompanied by several members of the association, officially presented Olivier Wenden, Vice-President of the Prince Albert II of Monaco Foundation, with a donation from the funds raised during the gala dinner celebrating the 60th anniversary of the Lions Club of Monaco.
The auction, which was part of the celebration dinner on 2 April at the Hôtel Hermitage in the presence of numerous guests, raised €10,000 for the Pelagos Initiative run by the Prince Albert II of Monaco Foundation.
"The environment has been one of the fundamental causes of Lions Club International since October 1972. A declaration of objectives in the field of ecology was adopted by the Board of Directors of Lions Club International. Faced with the global challenges we face, we could not remain indifferent to the place of Man on the Blue Planet. We are proud to participate in the Pelagos Initiative, the first transboundary area in the Mediterranean designed to protect marine mammals, the governance of which is shared between France, Italy and the Principality of Monaco," said President Isidoro Miele.
The Pelagos initiative aims to protect, preserve and promote the Pelagos sanctuary, which covers 87,500 km2 between France, Monaco and Italy. This area, the first cross-border area in the Mediterranean to protect marine mammals, is home to remarkable biodiversity and a high concentration of different species of whales and dolphins. The initiative led by the Foundation and its partners, WWF, IUCN and MedPan, will fund activities to further preserve the Sanctuary. The programme supports the implementation of the Pelagos Agreement management plan.