Back to the list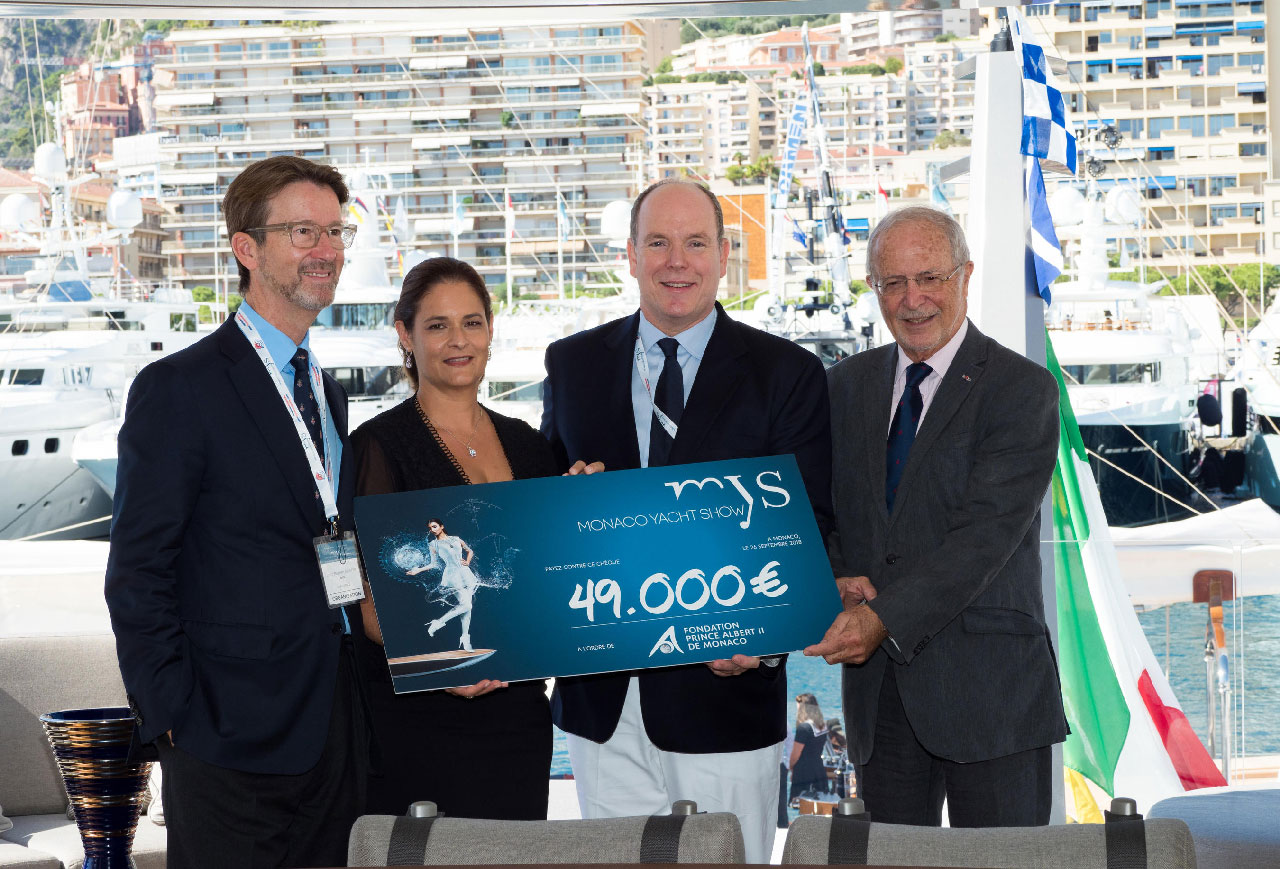 The Monaco Yacht Show has presented the Prince Albert II of Monaco Foundation with a cheque for 49,000 euros to support its anti-deforestation initiatives.
Monaco
During HSH Prince Albert II of Monaco's official visit to the Monaco Yacht Show (MYS), Gaëlle Tallarida, the event's Managing Director, and Lord Stephen A. Carter, Group Chief Executive of Informa PLC, presented a generous cheque for 49,000 euros to the Sovereign Prince on behalf of the Foundation to support its initiatives to combat deforestation.
As a loyal partner of the Prince Albert II of Monaco Foundation, the MYS also backs awareness-raising initiatives among professionals in the yachting industry, particularly through the Wood Forever Pact campaign, which promotes the use of certified timber from sustainably managed forests for yacht construction.
Established in 1991, the MYS has confirmed itself as an essential annual event for the yachting industry, now welcoming around 580 key companies in the sector. Having positioned itself over the years as an international leader, the show is an important ambassador for the emergence of luxury yachting that cares about its environment and the sea.
To coincide with the 2018 edition, the Prince Albert II of Monaco Foundation launched volume III of its Best Practices for Eco-Friendly Yachting guide, which promotes sustainable yachting: managing plastic waste and wastewater, reducing fuel consumption and greenhouse gas emissions, adopting eco-friendly mooring techniques and using sustainable materials for boat building. The guide, which was distributed at the MYS, is also available on the Foundation's website: Best practices for eco friendly yachting - volume 3
The guide's many solutions are intended to reconcile yachting with environmental awareness, championing the pleasure of sailing on a protected sea.