Back to the list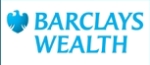 The Prince Albert II of Monaco Foundation
Monaco
The Prince Albert II of Monaco Foundation

in partnership with Barclays Wealth Monaco to offset the carbon footprint of the 10th session of the UNEP Governing Council in Monaco from 20th – 22nd February 2008



The United Nations Environment Programme (UNEP) has decided to offset unavoidable carbon emissions relating to the organisation of the 10th session of the UNEP Governing Council, which is being held in Monaco from 20th to 22nd February 2008.

The offsetting scheme involves the delegations' travel arrangements to Monaco, their travel within the Principality throughout the meeting, as well as the use of the Grimaldi Forum.

UNEP has entrusted this scheme to the "Monaco Carbon Offsetting" programme, set up by the Albert II of Monaco Foundation to combat climate change by funding projects to cut greenhouse gas emissions, to promote renewable energies and to sequestrate CO2.

The programme is designed for both individuals and companies who wish to offset their carbon emissions. It is accessible directly on line via the Foundation's website www.fpa2.mc.

The Foundation will calculate the greenhouse gas emissions linked to this event using the "Bilan Carbone™" methodology developed by ADEME (French Agency for the Environment and Energy Management).

For ethical and professional reasons, the Prince Albert II of Monaco Foundation has decided that all projects falling within the scope of its programme be certified (CER) by the CDM Executive Board to the United Nations Framework Convention on Climate Change (UNFCCC).

The project chosen for this scheme concerns: facilities to collect and dispose of biogas using a flare system on the Leña Dura refuse dump in Punta Arenas in Southern Chile.

The facilities have been in operation since the beginning of 2008 and should enable greenhouse gas emissions to be reduced by more than 300 000 Teq CO2 over an approximate 15-year period.

Operating charges paid to the local authorities will enable the financing of environmental initiatives, such as collecting up the millions of plastic bags blown in by the prevailing winds.

The project will generate local jobs and will act as a benchmark to educate and raise awareness concerning environmental issues.

This offsetting scheme is being conducted in partnership with Barclay Wealth Monaco and Barclays Capital London.