Back to the list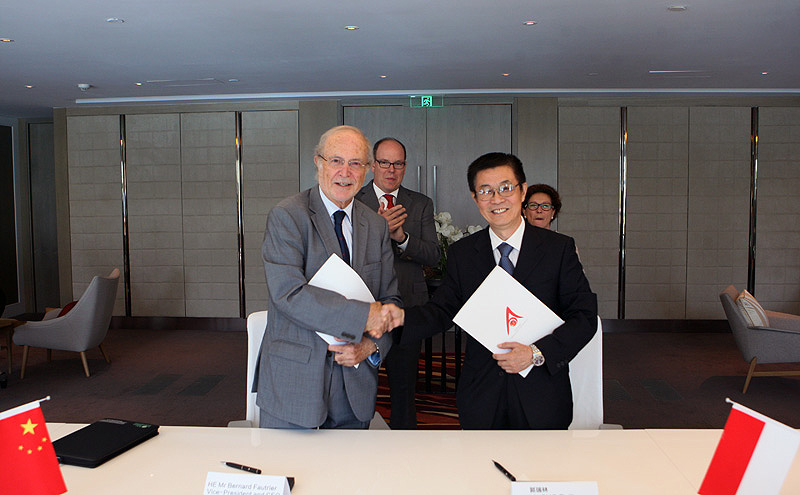 The Prince Albert II of Monaco Foundation and the China Environmental Protection Foundation announce partnership
China
Beijing, August 25th 2015 On the occasion of the inauguration by HSH Prince Albert II of Monaco of the exhibition "Oceans an invitation to the dream a promise of adventure" in Salone Monaco Beijing, the China Environmental Protection Foundation and the Prince Albert II of Monaco Foundation signed a partnership framework agreement, in order to set up an efficient collaboration in the fulfilment of their common goals for the protection of the environment and promotion of sustainable development.
The agreement was signed, in attendance of HSH the Prince of Monaco, by Mr Guo Ruilin, Vice President of China Environmental Protection Foundation, and HE Mr Bernard Fautrier, Vice-President and CEO of the Prince Albert II of Monaco Foundation.
The partnership will lay a foundation for future cooperation in China, mainly focusing on the preservation of biodiversity, the protection of endangered species and their habitats, and the preservation of water resources.
Aware of their complementarities, the two organisations have agreed to develop technical, scientific and methodological cooperation to benefit from their specific expertise and experience and to jointly raise awareness through the organisation of conferences and the production of common communication material.