Back to the list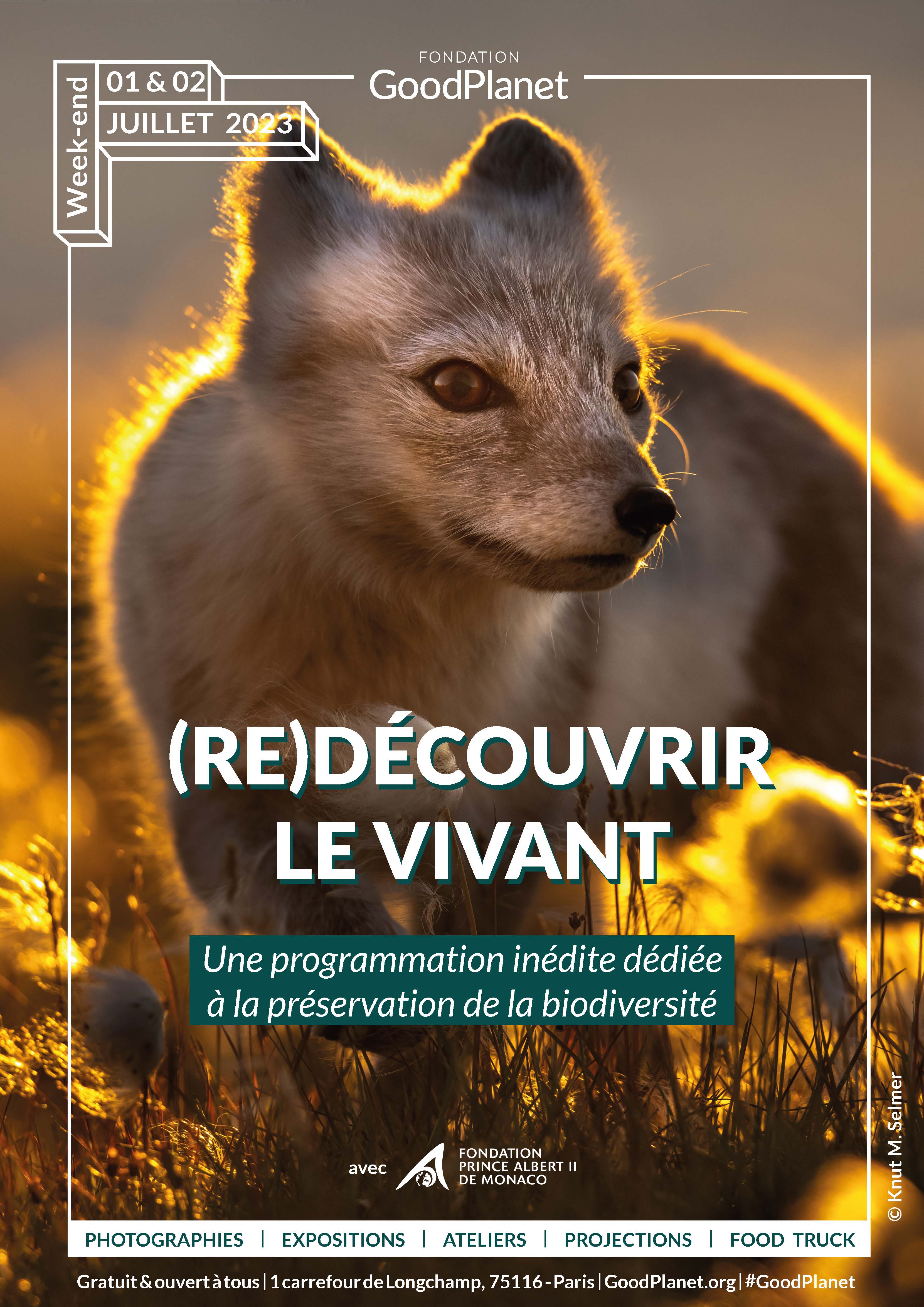 The Prince Albert II of Monaco Foundation and the GoodPlanet Foundation join forces for a weekend dedicated to environmental photography and the preservation of biodiversity
Events
Press release
As part of the Prince Albert II of Monaco Foundation's Environmental Photography Award exhibition at theGoodPlanet Foundation, open since April 2023 in the gardens of the Domaine de Longchamp, the two institutions are jointly organising a weekend of events on 1 and 2 July dedicated to environmental photography and the preservation of biodiversity.
The public will be able to take part in events based around the Prince Albert II of Monaco Foundation's photographic exhibition, as well as inspiring encounters, awareness-raising activities, screenings, discussions and a concert, not to mention the usual GoodPlanet Foundation events ( cooking workshops, children's activities, etc.) and its temporary exhibition "À la rencontre du vivant" ("Encountering the living").
Click here to see the programme.
The Prince Albert II of Monaco Foundation's exhibition, entitled "Cohabiting", features 57 prints by international photographers from the 2021 and 2022 editions of its Environmental Photography Award. Visitors are taken on a journey through three stages - incredible diversity, a fragile world and reasons for hope - to discover the beauty and vulnerability of the living world. Without denying the major challenges that lie ahead, or concealing the damage inflicted by Man on Nature, the photographs selected reveal the incredible beauty of our planet, from the polar regions to the depths of the ocean, or even in the heart of ancestral forests. Questioning our relationship with the living world and the close ties between human and planetary health, the photographers deliver a message of hope: that together we can still take effective action, if we join forces to limit the effects of climate change and promote the resilience of ecosystems.
The exhibition runs until 17 December 2023 (free admission).
The GoodPlanet Foundation
The GoodPlanet Foundation, recognised as a public utility, was created in 2005 by Yann Arthus-Bertrand as an extension of his artistic work and commitment. Its mission is to raise awareness among as many people as possible of ecological and solidarity issues, and to take concrete action for a more sustainable world in the field, in companies and within communities.
In 2017, it opened the first venue dedicated to ecology and solidarity in Paris, in the heart of the Bois de Boulogne: 3.5 hectares of nature that welcomes nearly 60,000 people free of charge every year to experience a positive and caring ecology, through a committed artistic and cultural programme.
www.goodplanet.org

Photo credit: ©CEWE
Read the press release