Back to the list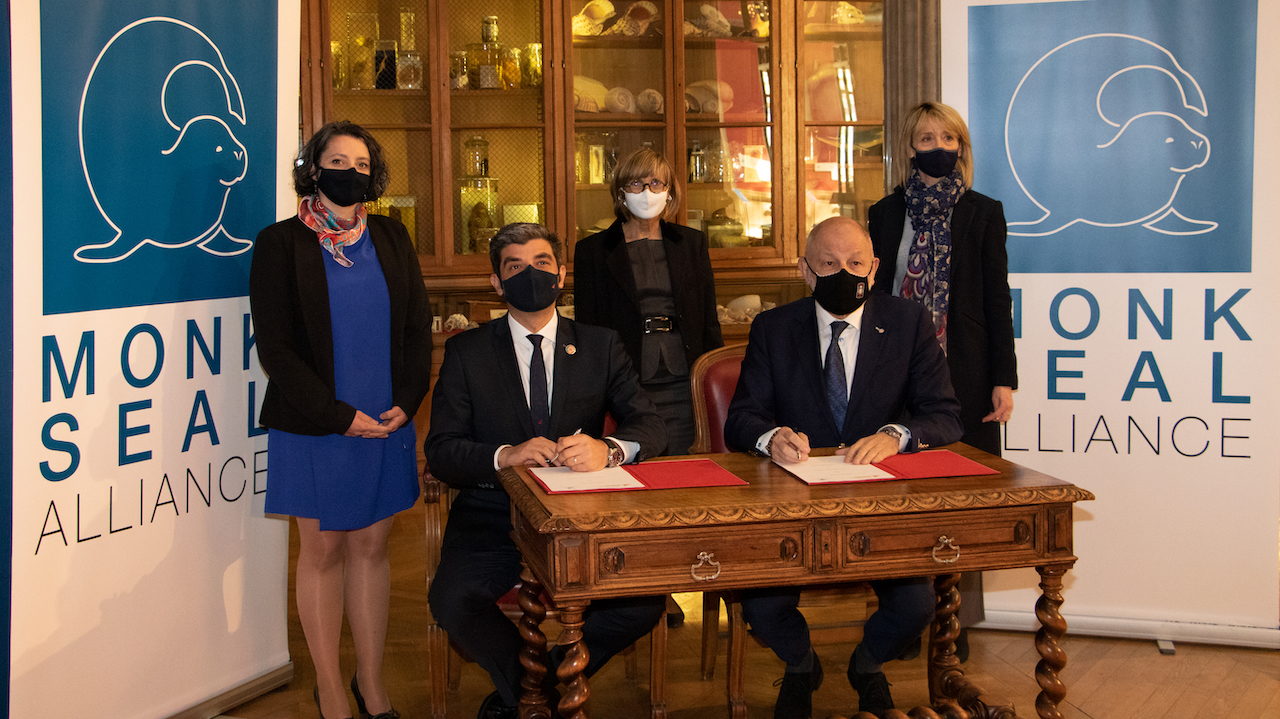 The Prince Albert II of Monaco Foundation and the Sancta Devota Foundation sign a partnership agreement as part of the Monk Seal Alliance
Monaco
On Monday 22 March, the opening day of the Monaco Ocean Week, Mr Olivier Wenden, Vice-President and CEO of the Prince Albert II of Monaco Foundation and Colonel Luc Fringant, Vice-President of the Sancta Devota Foundation, formalised a partnership agreement aimed at reinforcing the actions carried out within the framework of the Monk Seal Alliance initiative. The main objective is to support and coordinate conservation efforts for one of the world's most endangered species: the Mediterranean monk seal.
Alongside the Prince Albert II of Monaco Foundation and the Sancta Devota Foundation, the Monk Seal Alliance brings together three other foundations, namely the MAVA Foundation, the Thalassa Foundation and the Segré Foundation, with the common aim of increasing the number of existing actions and intensifying concrete efforts to protect the species.
The MSA thus encourages concerted action to protect the Mediterranean monk seal and its habitat by supporting conservation projects throughout its range. It aims to increase collaboration both between donors and between actors in the field, at local, national and regional level.
In 2020, the Monk Seal Alliance launched its first two calls for projects and confirmed its support for 8 projects in the Mediterranean and Atlantic. In total, more than 2.7 million Euros have been committed for the period 2020-2024