Back to the list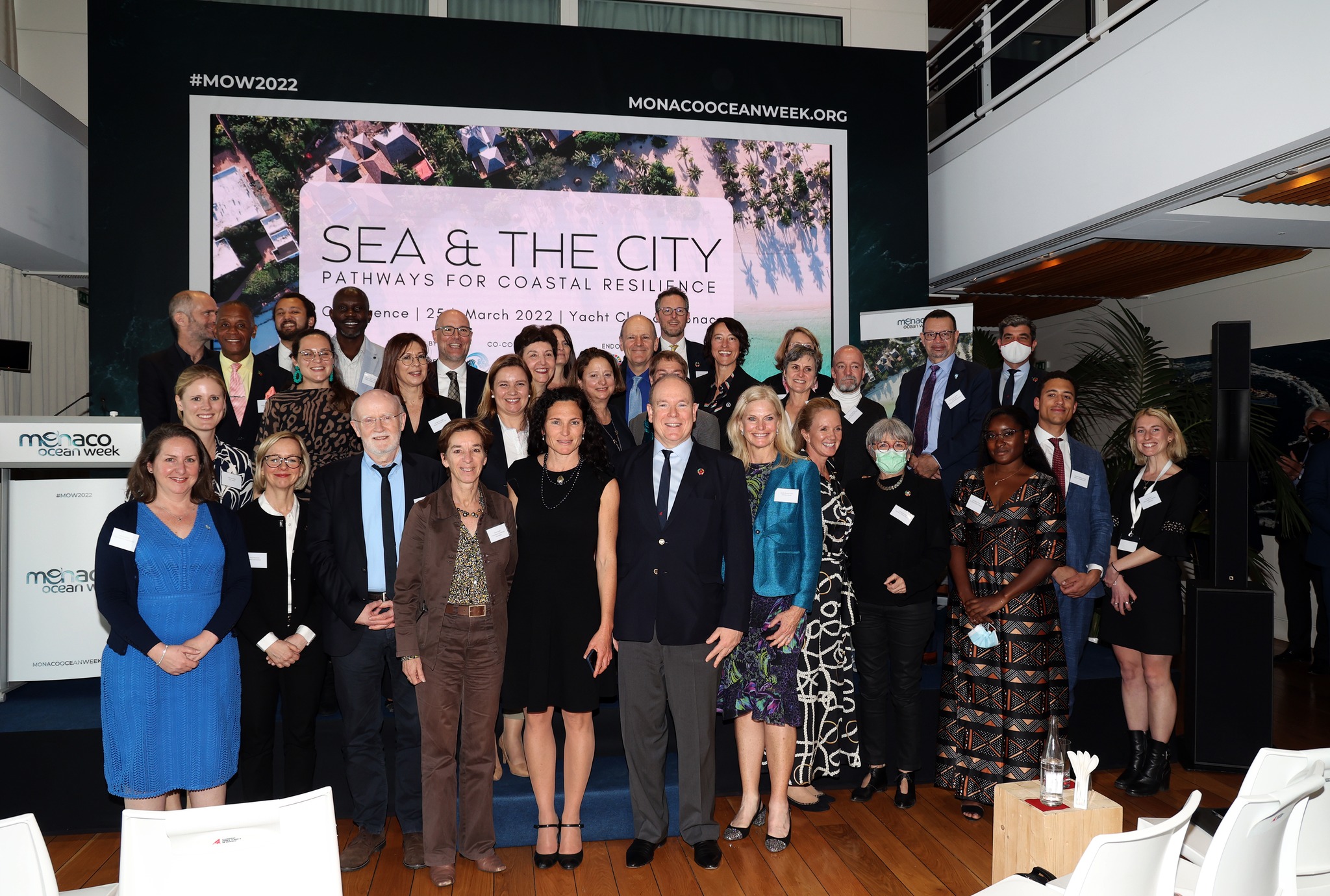 The Prince Albert II of Monaco Foundation commits to coastal resilience
Monaco
Events
In collaboration with the Stimson Center and the Ocean & Climate Platform, the Prince Albert II of Monaco Foundation organised the conference 'Sea & The City: Pathways for Coastal Resilience' at the Monaco Yacht Club on 25 March during Monaco Ocean Week.
Coastal areas are the first witnesses of climate change. Rising sea levels, coastline erosion, increased extreme weather events and coastal flooding... Island and coastal territories are often the most affected by the consequences of global change. More than 600 million people, i.e. 10% of the world's population, live near the coasts and at an altitude of less than 10m and are exposed to these risks.
This is why the Prince Albert II of Monaco Foundation, in collaboration with the Stimson Center and the Ocean & Climate Platform, organised the conference 'Sea & the City: Pathways for Coastal Resilience' on 25 March, during Monaco Ocean Week.
During this event, scientists and experts demonstrated how coastal and marine ecosystems, when protected, provide essential services and natural solutions to build resilience to the impacts of climate change and preserve both blue economies and human well-being. For example, mangroves, now subject to destruction by coastal development, are "carbon sinks" that can sequester a quarter of CO2 emissions. They are also bulwarks against storms and coastal flooding.
All sectors of the blue economy, such as fisheries, aquaculture, coastal tourism, maritime transport, port activities and shipbuilding, will have to reduce their environmental and climate impacts. This transition to a sustainable blue economy implies responsible finance, an insurance system that fully takes into account the vulnerability of coastal and natural infrastructure, positive subsidies for companies that invest in the protection of natural resources, and appropriate financing to support adaptation and the energy transition. Since its inception in 1991, the Global Environment Facility has financed more than 2,000 projects in 165 countries and sometimes acts as a venture capital fund, "spawning" new ideas, technologies and initiatives.
The Republic of Seychelles' Blue Bond, issued in 2018, is a good example. The archipelago, which comprises 115 granite and coral islands spread over an exclusive economic zone of 1.4 million km2 , launched the world's first sovereign blue bond. This innovative financial instrument has made it possible to raise 15 million in public and private investments, notably to finance the extension of marine protected areas, the improvement of governance of priority fisheries resources and the development of the Seychelles blue economy.
As local authorities play a key role in managing the threats faced by coastal populations, the Sea & the City conference also brought together elected officials from coastal cities (Sausalito in California, Nice, Biarritz, Matosinhos in Portugal) engaged in resilience strategies. Each city chose its own solutions: actions against coastal erosion, an interactive map of threats to infrastructure, a laboratory to respond to wastewater pollution, geo-referencing of sensitive areas, an early warning system, etc. Vulnerability assessment tools (based on data and scientific data) are now essential for managing climate risk. "We need innovative solutions to protect our economic infrastructures and funding," said the mayor of Biarritz, recalling the importance of exchanging good ideas and underlining the role of the "Sea'ties Declaration", signed in Brest at the One Ocean Summit, highlighting the need to adapt to the impacts of climate change. According to the IPCC, and Hans-Otto Pörtner, co-chair of Working Group II and present at the Monaco Yacht Club, this will require justice and equity, thanks to "adequate funding, technology transfer, political will and consultation.
The exchanges at the Sea & The City conference are intended to inspire and mobilise governments, economic players and civil society to improve decision-making and take collective action to protect and strengthen the resilience of coastal and marine ecosystems in the face of climate change, for the benefit of societies and economies worldwide.